Out of the Friend Zone (LA Women #2) by Sheri Whitefeather After many years without seeing each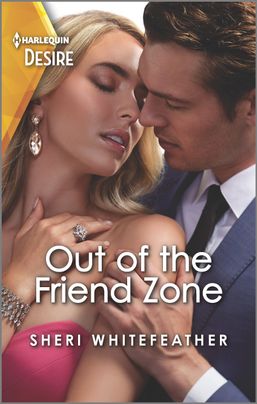 other, Bailey meets Wade, one of the few friends she had in high school, at their class reunion. Immediately, the spark between the two ignites and they decide to take things to a more exciting level; they become lovers, without promises or commitments in between. But a friends with benefits relationship can get complicated when love shows up…
I thinj this story had a lot of potential, although it didn't grab me like I expected at first. Yes, the plot is well constructed and unfolds at a fluid pace. Also, all scenes have a perfectly justified purpose. It just something didn't see believable at all (and I'm still trying to figure out what it is). Its greatest strength is the main characters, however.
Bailey is the daughter of a Hollywood superstar. This, curiously, makes her a victim of bullying during her teenage years. As an adult, she's a successful screenwriter and has created a charity that will help people who suffered like her. Wade, for his part, being a tech genius has had a rough upbringing that lands him in prison for hacking into the FBI's computer system. Now, he's reformed and owns his own multi-million dollar computer company. Both have suffered rejection from their schoolmates but have overcome. Despite this, they have many unfinished business with their pasts that they need to resolve in order to move on with their lives.
In the background we have the class reunion and a benefit gala (along with its preparations), which introduce the supporting characters in a simple way. I liked that we can see how people have the ability to recognize their mistakes and fix them, as is the case with Bailey's mother, the girl who bullied Bailey and Wade, Shayla, and Wade's father (or rather Wade's ability forgive his father, in this specific case).
With a very sexy romance and a lot of chemistry between hero and heroine, this second installment of LA Women has been my reunion with the books of this author. And while it's a good friends to lovers story, I wish it was a lot better. Wade and Bailey deserved it.
Book Info: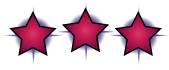 Publication: March 29, 2022 | Harlequin Desire | LA Women #2
How far will friends go in the name of desire? Find out in this LA Women tale of desire, scandal and secrets—Hollywood style!
Two long-lost friends share an easy rapport
but when they reunite, things get complicated…
They were just friends in high school, but a class reunion at the posh Beverly Hills Hotel sweeps them onto the dance floor…and into bed. Screenwriter Bailey Mitchell and rebel-turned-tech-billionaire Wade Butler are now consenting adults. Which means enjoying a hot affair, then saying goodbye, no strings. Not exactly the Hollywood ending they both secretly crave, but the deeper they fall, the closer they get to the flames. Because a dangerous secret from Wade's past is about to resurface…
From Harlequin Desire: A luxurious world of bold encounters and sizzling chemistry.
Love triumphs in these uplifting romances, part of the LA Women series:
Book 1: Hollywood Ex Factor
Book 2: Out of the Friend Zone