Today it is my pleasure to Welcome author
Joanne Walsh
to HJ!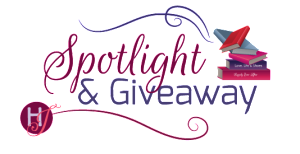 Hi Joanne and welcome to HJ! We're so excited to chat with you about your new release, The Greek's Bedroom Bargain!
Please summarize the book for the readers here: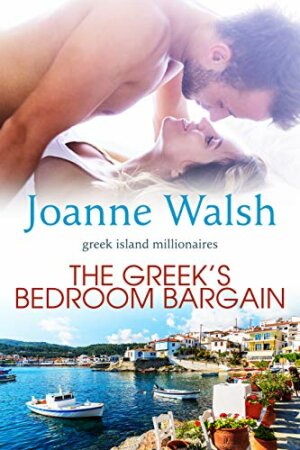 Frankie's first impression of millionaire and volunteer firefighter Nik Kontarinis is that he's arrogant, infuriating, a little bit demanding and devastatingly attractive…and to be avoided at all costs. Her marriage has ended badly and she's on the Greek island of Kathos to reflect and lick her wounds, not become another notch on Nik's bedpost.
But then a villa restoration project offers Frankie the perfect opportunity to reboot her real estate career and her life, if only she can find herself a business partner. Nik makes her an outrageous proposal: he'll bankroll her project without charging interest if she will have an affair with him for as long as it takes to renovate the villa.
Frankie is torn and tempted. Not least because she's spent her time on Kathos with Nik constantly on her mind. She's dying to get going with revamping the villa—and her body longs for Nik's touch. Perhaps it will be part of her healing process if she takes a risk and has the fling he's offering.
However, the more Frankie gets to know Nik, the more she likes, respects and wants him. When the renovation is over, will she be able to walk away?

Please share the opening lines of this book:
She leaned in closer to him. He could feel the warmth of her body against his, her silky, platinum-blonde hair trailing over where the skin of his arm was bared beneath the rolled-up sleeve of his shirt. "We could go somewhere quieter," she suggested huskily.
Please share a few Fun facts about this book…
 The hero of this book, Nik, is a volunteer firefighter. At the end of the story, Nik saves Frankie's life after she gets stranded on a mountainside during a violent storm. The inspiration for this came from having to be rescued myself by Greek firefighters while on vacation on the island of Kefalonia, after the seaside village where I was staying was flooded with heavy rain.
KATS, the animal shelter run by Alison Angelis, was also inspired by a visit to a rescue center during my holiday. In keeping with most other Greek islands, Kefalonia has a large population of feral cats and dogs that do okay in the summer when there are tourists and the restaurants are open, but their fate in winter is a different story. I was touched by the dedication of the center's staff.
My song list to go with this title:
– Faith's Song by Amy Wadge; this lilting, haunting melody by the Welsh singer/songwriter perfectly expresses what it is to have given everything in a relationship and still lost. Which is where both Frankie and Nik are at the start of The Greek's Bedroom Bargain—her marriage has ended, and he mourns the loss of his youngest brother. It reminds me, too, of sitting in a Greek island bar a few years ago, watching a beautiful sunset, and coming up with emotional conflicts for the main characters.
– Someone You Loved by Lewis Capaldi; this song talks about how it feels when a relationship ends and you're not prepared for it. That's where Frankie is when she first arrives on Kathos to get her head straight after her husband's infidelity.
– Shape of You by Ed Sheeran; I love this sultry, sexy song and its Mediterranean sound and rhythm. It perfectly conjures up the hot physical attraction Frankie and Nik have to one another!
I'll be There by Emma Bunton; both Frankie and Nik learn the importance of forgiveness and being there for someone, come what may. Nik by actually being present and enduring in a relationship because he is determined to win Frankie over. Frankie because she discovers that Nik isn't like her ex and he won't let her down.
– Patience by Take That. Patience is what Nik and his adoptive brother, Sergei and Dimitri, have because they never give up on finding their little brother, Marco, who disappeared when he was a toddler.
Please tell us a little about the characters in your book. As you wrote your protagonist was there anything about them that surprised you?
Frankie has had that horrible experience of being cheated on by people close to her and begins the story wanting to start over but still feeling bruised by betrayal. Nik looks to her like the kind of arrogant, alpha guy she should avoid at all costs. But what she doesn't know is that he longs to fall in love and settle down, if only he can find the right woman to trust. What fascinated me about both characters was how they kept on coming back to one another, no matter how hard they tried to resist, which leads to many twists and turns in their love affair. Also, Nik's trajectory, as he grows from womanizer to reveal his true, strong self, who faces up to the guilt that haunts him about his brother Marco's disappearance, and who will stick around and do anything for the woman he loves.
If your book was optioned for a movie, what scene would you use for the audition of the main characters and why?
I would choose a scene that comes early in the book when Frankie encounters Nik for the first time. He makes quite a scene-stopping entrance dressed in his firefighter's uniform! What I also like about it is that it shows Frankie being confronted by the sight of a red-blooded male who gets her pulse racing but she tries so hard to cover up her reaction.
I think this would offer a good dramatic challenge to the actors auditioning, demanding they give a nuanced performance by conveying emotion to the viewer but not to the other player.
Até, a dog caught in a wildfire, also features in this scene. Will she recover from her injuries?
SNIPPET:

"Kalo apogevma. Good afternoon."
The rumble of a deep male voice had her spinning around. She saw the outline of a man standing in the doorway, framed by rays of late afternoon sunshine. "Oh! Good afternoon," she responded.
He entered, and her vision adjusted to take in his sturdy work boots, long, strong-looking legs in navy-blue trousers edged with fluorescent stripes, and a buttoned-up blazer with three stars on its epaulettes that were stretched across broad shoulders—a fireman. A very handsome fireman. Her instant attraction to him startled her; she'd thought herself numb to the opposite sex since Andrew had dumped her.
It was a good few seconds before she also realized he was cradling a dog with wild, frightened eyes that was wrapped in what looked like a T-shirt. "Can you deal with this?" he asked crisply in accented but perfect English.
She looked down at the shivering canine in his arms. When the dog let out a whimper, another kind of instinct kicked in. She came forward and allowed the fireman to pass the animal to her. She saw the T-shirt had ruffled up to reveal an angry red wound on its left flank. "What happened?" she asked.
What do you want people to take away from reading this book?
That love comes when you least expect it and sometimes in the unlikeliest of forms; you just have to take the risk. Also, you can only really move on if you can forgive. Finally,
that miracles can happen, if you have faith.
What are you currently working on? What other releases do you have planned?
Right now, I'm hard at work on the third and final book in the Greek Island Millionaires trilogy, which is Dimitri and Sally's story. The second book, The Russian's Pleasure Proposition, featuring Sergei and Hannah, is released on July 18.

Thanks for blogging at HJ!
Giveaway:

Copy of The Greek's Bedroom Bargain ebook and ANY free ebook from the Tule Bookshop
To enter Giveaway: Please complete the Rafflecopter form and Post a comment to this Q:

Frankie asks for Nik's financial backing for a property development project she's keen to make happen. He agrees but demands to sleep with her in return. What would you do in Frankie's position—remembering that she's been secretly lusting after Nik for weeks; agree to his outrageous proposal or walk away?
Excerpt from The Greek's Bedroom Bargain:
Late the following Thursday morning, Nik turned his metallic-bronze Fiat 124 Spider sports into the forecourt in front of KATS. The temperature had leapt up into the eighties, demanding that the soft-top of the car be put down. He was staying at his house in Agia Kalamaros for another long weekend and was in a great mood. He'd be on call at the fire station tomorrow and Saturday night, and was looking forward to some downtime hanging out with his brothers as well. Frankie Worthington had continued to hijack his thoughts and his libido very pleasantly for the past few days too.
He'd decided on a plan of action. Though he wanted her in his bed, he also wanted to get to know her; she was not one of his every-now-and-then vacation encounters. So he'd been thinking of the hidden-away little tavernas he knew where he could take her for intimate lunches and dinners, the quiet, sheltered beaches, or if she wished, the shops, cafes, and clubs in Paragolis, where he had an apartment overlooking the harbour. They could enjoy a long, hot Greek summer together before she went back to England.
He got out of the car, tucked his sunglasses in his shirt's breast pocket, and made his way into the shelter. It felt surprisingly good to be this interested in a woman again—he'd deliberately kept his relationships short and sweet for many years. The prospect had excitement curling in his stomach. But first, he had to overcome Frankie's reluctance to go out with him. Today, his opening gambit would be the injured dog and her adoption by Kostas and the fire station. It was clear Frankie cared a lot about the animals, and he felt certain that when she heard about this, the ice would be broken.
The smell of cleaning fluid hit his nostrils. He halted as he saw the slim figure in front of him. Kala. Good. As he'd hoped, she was here, absorbed in washing the terracotta floor of the reception room with a mop, bending forward so that her hair fell in a glossy curtain and the globes of her breasts spilled forwards against the confines of her scoop-necked T-shirt.
"Chairete." She jerked up in surprise, and those pert globes bounced back against her frame. He felt his groin tighten. She wasn't wearing a bra.
She pushed her hair back, surveying him, her forehead scrunching into a frown. "Hello," she responded coolly after a few seconds' pause. "What can I do for you, Captain Kontarinis?"
He ignored the primitive, insistent tugging at his loins. The request, Call me Nik, hovered on his lips but didn't leave them. This was one woman who wasn't his for the taking, and he had to go carefully. "I called in to ask about the dog's progress. She is well, I hope?" he responded pleasantly.
"She's doing fine," she said curtly, then returned to mopping the floor.
Ah. Though he hadn't expected Frankie to welcome him with open arms, he hadn't bargained on her being this distant or unfriendly either. Perhaps it was going to be harder than he'd anticipated. He would try discussing the dog's future as soon as he could as a way of breaching her defences. But first, he needed to find out how the animal was getting on. "I am very pleased to hear that. I was wondering if I might see her."
She didn't reply immediately. Instead, she stopped what she was doing, then leaned to shove her mop hard into the drainer of the nearby bucket, making droplets of water spray outwards across the floor. He instinctively winced at the force of the action. She straightened up and rubbed the back of her hand across her brow, allowing him to see the tension that had imprinted itself on her features, turning her previous frown into a scowl. "You want to see her now?"
Her response was downright hostile and it immediately rubbed him up the wrong way, all but dispelling his previous good intentions. What was her problem? "Yes, now," he countered just as sharply, irritation unusually getting the better of him. "If that's all right with you."
She squared her shoulders. "It's not convenient."
"That is unfortunate. Because I have a proposition for you."
Her eyebrows flew up in surprise, but then she placed her hands on her hips. "As I told you before, Captain Kontarinis, I'm not available for dinner, or any other activity you normally like to indulge in with your lady friends."
Stasou! That was harsh. His jaw clenched as it struck him what she could be implying. "And what activities would those be? Please enlighten me," he drawled, now barely keeping his temper in check.
"I'm not one of your holiday pick-ups," she bit out.
Just as he'd suspected. He gave her a rueful smile. "I see. You've been listening to gossip."
Two slashes of pink flared across her cheeks. "Your reputation precedes you, Captain Kontarinis. We aren't all airhead beach babes out for a two-week romance, you know."
"What would you say if I told you that I want to get to know you because I think you care about more than getting a tan and getting laid?"
Her chin rose. "I would say that's just one of your pick-up lines."
He felt like he'd been slapped in the face. He surveyed her for a few moments, wondering what had happened to make her so damn cynical. He knew that locally there was tittle-tattle about his lifestyle, but why did she care so much? Had some holiday romance gone sour on her in the past?
Suddenly, Frankie Worthington was looking too much like trouble. She was prickly and provocative, and clearly believed those whispers about his so-called reputation. Alarm bells rang. He freely admitted his default when it came to women had long been easy and in control—no emotion, no drama, no complications. Why change now? He could always talk about arrangements for the dog's adoption with Alison later.
"Captain Kontarinis." Her voice sliced through his thoughts. "If it's all the same to you, I would like to get on."
Her tone still held that serrated edge. On the verge of walking away, he stopped himself. When had he ever admitted defeat when he really wanted something? His gaze ran over her as she stood, her hands still planted firmly on her hips. She was stunning. His eyes were drawn back to her breasts as they rose and fell with her accelerated breathing, the nubs of her nipples taut and straining against the thin material of her top. His groin tightened some more. He knew for sure he had to have her. He recalled the first time he'd met her; she'd been modest and unassuming then. There had to be more to her than this shrewish exterior. He just had to keep his cool and persuade her that she'd got him all wrong, by whatever means it took.
And anyway, it would be better if he could push forward and get the arrangements for the dog in place soon. Kostas and Theo were keen to hear news about their prospective new mascot and pet. Taking in a steadying lungful of air, he steeled himself to try again with her.
"Please accept my apologies. It was not my intention to intrude," he began. He gestured down to the floor. "I can see you have much to do here. I should have called ahead and arranged a convenient time. With regard to the dog, I was hoping to see her, and also to talk to you about that proposal I mentioned. I know some people who would like to offer her a home." He went on to explain to her about Kostas, the fire station, and Theo. "It would be great publicity for KATS," he finished. "The klimakia would also like to make a generous donation to the shelter for their new mascot, of course."
He saw a flicker of something cross her lovely face, something like hesitation as she considered his proposition. He waited, feeling renewed hope. Now she was looking almost stricken, as if she'd suddenly realised what was at stake, and that her initial reaction to him had been unwise. But, eventually, her poker face slid back into place and she gave the quickest of nods. "All right," she conceded. "Follow me. We'll go and see the dog. But I'd be grateful if you could keep it short and mind my wet floor. I don't want to have to wash it again."
Nai! Even though she was being sharp with him again, she had given way just a little bit. Inside him, a little victory fist punched upwards. He'd have hated to give up too easily. But he didn't show any outward sign of triumph.
She led him—her back ramrod straight, he carefully picking his way across the floor tiles—to a door on the far side of the room. His gaze fixed helplessly on her rear view, her neat backside and long legs encased in skinny jeans—observing how her hips swayed sexily and her buttocks undulated in a heavenly dual motion as she walked. Pictures flooded his mind of making love to her from behind, and he struggled to banish them.
They entered through a low doorway into another long room, walking past rows of roomy cages, from which various feline eyes of many colours watched and the odd plaintive meow came forth. At the end was another heavy wooden door. She stopped to pull it open, and he heard a cacophony of barking start up.
Halfway along the kennel, they halted in front of a run. He peered through the netting. The dog he'd rescued was sitting on her bed, her head on her outstretched paws, a protective collar around her neck, and her big eyes mournful. He hunkered down and spoke softly, "Ela edo. Come here, sweetheart." At his call, she raised her head, then leapt up on long, graceful legs and trotted over, poking her nose up against the netting, her tail moving rapidly from side to side. A cursory glance at her flank told him that the wound on her side was healing.
"We put the cone on her to stop her from licking her wound," Frankie explained matter-of-factly in response to his questioning look. "She's been doing well, but she's also been a bit depressed and listless. That's the first time I've seen her actually go to anybody. I think she's pleased to see you. Maybe she recognises you. Do you want to go into the run and give her a pat?"
Nik rose up to his full height. "Yes, I would like to get to know her better."
He noticed Frankie gave him a curious, lingering sideways glance as she unhooked the latch on the run door and gestured for him to step through. What was she thinking? She came behind and shut the gate, then stood at a distance. The dog immediately went to Nik and pushed her wet nose into his proffered hand. He rubbed her tan-coloured head and stroked her silky ears. She was a beautiful creature. "So do we have an agreement about the adoption?"
"Yes, I think so," Frankie replied cautiously. "Though, of course, Alison will need to have final approval." She paused thoughtfully. "Will Kostas and his son mind that she could well have a bald patch on her side where she was burnt? The vet said her fur might never grow back in that area."
He shook his head. "I do not think they will mind at all. And the men at the firehouse will be proud of her because she is a survivor of the very thing they fight."
This elicited the smallest and briefest of smiles from her. But it was soon gone.
"So what is the procedure now?"
"As I said, you will have to get Alison's agreement. We wait until the vet gives the dog a discharge. We will also need to have her spayed; that is our policy. We make an inspection of the home the animal is to go to and then, if all is well, have the prospective new owners visit the shelter a few times to get to know their new pet before we finally release them."
"That all sounds good, very professional. I think you are used to handling prospective clients. What is your job when you are in England?"
Her eyes narrowed warily at his question. "I was an estate agent," she admitted.
"Was?" he couldn't stop himself from probing.
"Yes." She wasn't any more forthcoming. If he wasn't mistaken, something was really bothering her about her life in England. Could that be the clue as to why she was here in Agia Kalamaros, why she was so hostile and withdrawn? He noticed that strained expression had returned and her mouth had become pinched-looking. Instantly, he longed to kiss it, explore it, to coax her lips back to their normal pink lushness, have her willing in his arms…
But she had already started stepping back towards the gate of the dog-run, signalling her desire to leave.
The dog nudged his leg, almost as if she could tell they were about to depart, so he bent down again to give her coat a thorough stroke on her good side. "She is a handsome animal, in spite of her injuries. And apparently quiet and very affectionate, even if she was kept as a hunting dog. I think she will make a fine pet for Theo and a good mascot for the station. Can I leave it with you to talk to Alison and start the process?"

Frankie reached the gate and stood by it, her hand raised, her fingers plucking unconsciously at the netting. "Yes, I'll get it sorted," she confirmed. She watched Nik give the dog one more pat. She had to admit he'd been good with her, so gentle, and the dog had immediately gone to him. His proposal for her adoption was really worth considering too; she had a feeling Ali would be delighted. She started to feel a tiny bit of remorse that she'd been so horrible to him when he'd first arrived.
He stood up and came over to join her, standing near and making her feel hyper-aware of him. There was this kind of aura about him; how easy it would be to be drawn to it, like a moth to a flame, to open up and tell him more about herself…get even closer and let him touch her where she wanted him to touch her… His gaze snared hers. "Ready to go?" he prompted.
"Oh. Um, yes." She refocused and pulled herself together smartly. "I did say we had to keep it short. I have to get on," she said as crisply as she could.
He followed her back through the kennels towards the reception room. As she walked, she could feel how stiff and high her shoulders were again, to the point where they almost ached. She quickened her pace. She had to get him to leave, or she was going to explode with tension.
"Agh!" In her haste, she slipped and fell heavily onto her behind. One of the flip-flops she'd been wearing had parted company from her foot. Pain and shock raced through her, and she couldn't stop her eyes from filling with tears.
He rushed forward and around her, then got down on his haunches in front of her. She gave an almost imperceptible gasp when he raised his fingers to her cheek and wiped away the moisture beginning to pool there. "Hey, moro mou, have you hurt yourself?" he asked gently.
She jerked her head away from his touch. "I'm fine," she lied, and began trying to lever herself up. "I just slipped on a wet patch on the floor."
"I do not think you are." He put restraining hands on her shoulders.
"I said I'm fine. Are you going to get me up?" She hated how bitchy she sounded in her haste to brush away his solicitousness, but she couldn't deal with it.
"Okay." He held his palms up. Then he rose, moved around to reposition himself behind her, and, his hands under her armpits, he supported her until she was upright. For a few seconds, she felt the reassuring steadiness of his body and its warmth as she leaned against him. Once she was standing, he moved away and watched as she took steps to retrieve her wayward flip-flop.
"Ow!" She stopped suddenly, her hand flying around to her lower back. Immediately, he was by her side and supporting her again. She gave in and let him prop her up. He put an arm around her and slowly manoeuvred her around to face him, and then she was looking directly into serious dark brown eyes that were fringed by the most incredible, thick lashes…
"Listen to me, Frankie," he said sternly. "You have hurt and shocked yourself, and you need my help—"
But she wasn't listening anymore. Relaxing into his hold, she moved into a parallel universe where all she could feel were her breasts pressing against his torso, how they yielded to the hard-muscled wall of him, and the musky-citrus scent of him filled her senses. His fingers came up to her chin, then trailed, featherlight, along her jawline. The sensation made her eyes widen and her lips part, and she felt the scorch of suppressed longing flame through her. "It is okay, pethi mou," he murmured, his voice as rich as Java coffee, his thumb caressing her jawline and instilling calm. "You are okay. I have got you."
Her tongue darted between her lips, licking them nervously. She was made aware by his intense stare of how that movement transfixed him, and all she wanted in this moment was for him to claim her mouth. Her breath caught expectantly in her lungs as he appeared to battle with himself before lowering his head to kiss her. At first, his lips were gentle on hers, grazing and tasting. Then, when she offered him no resistance, he brought her closer, one of his hands moving to lace into her hair, the other supporting the small of her back.
She gave a needy little whimper and opened her mouth wide, inviting him in, letting him know of her hunger, until their tongues were twined together in passion. A dam of desire burst inside her, and, as he sought her breast, finding it and circling and palming it with increasing pressure, she arched her back, her lower body pressing into his, rubbing against his hardness, knowing the friction would tease and torment him. But he kept his control, reaching for the hem of her T-shirt and sliding under the material to work his way over her smooth belly up to her nipple. When he grasped its stiffness and pleasured it, plucking at it and rolling its length, she responded with a groan. She wanted more, so much more—and it came. Moving to support her buttocks with his other hand, he pulled his mouth away from hers, and, lifting her T-shirt, bared her breast to him. Her own hand went up to its creamy, perfectly rounded paleness and cupped it, offering its raspberry-coloured aureole to him, begging him to taste and suck. He lowered himself to feast upon it, and she sighed deeply when his lips met her skin and drew her in. He lathed her with his tongue, and, once again, she arched and ground herself against him.
On and on, faster and deeper, her passion matched his, until, suddenly, her body wasn't with him anymore. A shock of realisation about what was happening, what she was doing, of where this was going, brutally brought her back to reality. She stepped away, her eyes shining with tears again, her face burning, her breath hitching, her hands clenched. "This is wrong," she grated. "Wrong, wrong, wrong. You need to go. Please leave now!"
Excerpt. © Reprinted by permission. All rights reserved.


Book Info:
Infuriating, arrogant, demanding. And disturbingly sexy. Those were the first thoughts Frankie had about Greek millionaire and volunteer firefighter Nik Kontarinis, but she was not going to fall prey to his seduction plans. She was on the island of Kathos to lick her wounds and figure out her next steps, not to become another notch on Nik's bedpost.
A villa restoration project presents the perfect opportunity for Frankie to reboot her business and her life. There is only one problem–she needs a business partner. When Nik offers her an opportunity too good to pass up, Frankie is tempted to accept. Except that Nik has set his terms and there are definitely strings attached.
Will Frankie give in to temptation and play?
Book Links: Amazon | B&N | iTunes | Kobo | Google |


Meet the Author:
Joanne Walsh became hooked on romance when her grandma gave her a copy of Gone with the Wind for her birthday. The teachers at her strict girls' school didn't approve of a ten-year-old reading such a 'racy' novel and confiscated it. But Joanne still became a voracious romance reader and, later, an editor for one of the world's leading women's fiction publishers, where she could do two of her favorite things: work with her beloved alpha-male heroes and spend time in the USA. These days, Joanne lives in the south of England and divides her time between freelance editing, writing and spending time with her very own real-life alpha…
Website | Facebook | Twitter | Instagram | GoodReads |