Today it is my pleasure to Welcome author
Freya Sampson
to HJ!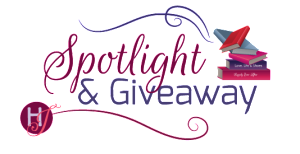 Hi Freya and welcome to HJ! We're so excited to chat with you about your new release, THE LAST CHANCE LIBRARY!
Please summarize the book for the readers here: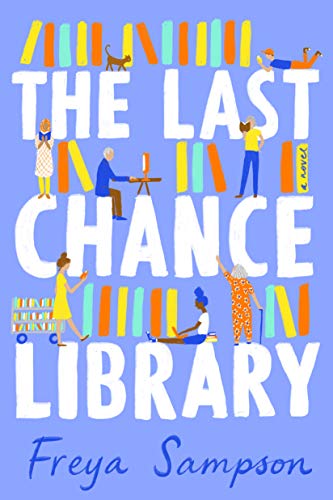 The Last Chance Library tells the story of a shy young woman, who has retreated into books since the death of her mother eight years ago. When the library where she works is threatened with closure, June is forced to emerge from her shell in order to fight for the library, with the help of an eccentric group of patrons.

Please share the opening lines of this book:
"You can tell a lot about a person from the library books they borrow. June liked to play a game when things were quiet at work. She'd pick a patron and make up their life story based on the books they read."
Please share a few Fun facts about this book…
The book was inspired by my own experiences. When my daughter was born seven years ago, I felt extremely isolated, and the Children's Room at my local library became my absolute lifeline. It was during this time that I realized there were lots of people who, like me, came to the library for reasons beyond simply borrowing books. So I decided to write a story that celebrated how important libraries are as the beating hearts of our communities. The novel features an extremely antisocial cat called Alan Bennett. He's based on my own cat, Rocket, who can flick from cuddles and purrs to savage violence in seconds!
Please tell us a little about the characters in your book. As you wrote your protagonist was there anything about them that surprised you?
Stanley, one of the main characters in the book, is very loosely based on a man I used to see in my local library. He would come in most days to read the newspapers, and he'd always try to start up conversations with other visitors. One day, I watched as a library worker stopped by his table and had a brief chat with the man. When she walked away, I saw the man smile, and it occurred to me that that short conversation might be the only one he had all day.
Mrs Bransworth was the most fun character to write. She's a highly opinionated older lady who complains about every library book she borrows. As someone who always worries about what other people think of me, it was wonderful to write a character who doesn't care one bit what anyone thinks of her, and always says exactly what's on her mind!
If your book was optioned for a movie, what scene would you use for the audition of the main characters and why?
I'd include a scene between two of my main characters, June (the library assistant) and Stanley (an older man who visits the library every day).
"You know, I've met many librarians in my time, and I think your mum was one of the finest I've ever known," Stanley said.
"Wasn't she amazing?" June said, smiling. "She seemed to find it all so easy; it was like she was born to do the job."
"And weren't you born to do it as well? You certainly have it in your blood."
"God, no. I love working at the library, but I'm not a natural like she was. I'm too shy and I hate talking in front of people, so I can't run any of the activities like Mum did. I'm pretty useless, really."
Stanley raised his eyebrows but didn't say anything, so June continued.
"Sometimes I think that the only reason Marjorie hasn't sacked me is out of loyalty to my mum. And she's retiring at Christmas, so who knows what will happen to me after that."
"Do you really think that?" Stanley said, and June nodded. "My dear, Marjorie hasn't sacked you because she knows that if you went, the whole place would fall apart. You are the glue that holds Chalcot Library together."
Excerpt. © Reprinted by permission. All rights reserved.

What do you want people to take away from reading this book?
I hope the book will make people appreciate just how important libraries are, and how they're something worth fighting for. I hope people also see it as a celebration of the power of community, and a call to arms for us all to step out of our comfort zones and stand up for what we believe in.
What are you currently working on? What other releases do you have planned?
I'm currently editing my second novel, which is about a group of strangers on a London bus who unite to help an elderly man find his missed love connection. It's due to be published in summer 2022.

Thanks for blogging at HJ!
Giveaway:

(1) One giveaway copy of THE LAST CHANCE LIBRARY by Freya Sampson to a valid US shipping address.
To enter Giveaway: Please complete the Rafflecopter form and Post a comment to this Q:

Throughout the book, my main character, June, is heavily influenced by the Roald Dahl novel Matilda. Did you read any novels as a child that shaped who you are today?
Book Info:
June Jones emerges from her shell to fight for her beloved local library, and through the efforts and support of an eclectic group of library patrons, she discovers life-changing friendships along the way.
Lonely librarian June Jones has never left the sleepy English village where she grew up. Shy and reclusive, the thirty-year-old would rather spend her time buried in books than venture out into the world. But when her library is threatened with closure, June is forced to emerge from behind the shelves to save the heart of her community and the place that holds the dearest memories of her mother.
Joining a band of eccentric yet dedicated locals in a campaign to keep the library, June opens herself up to other people for the first time since her mother died. It just so happens that her old school friend Alex Chen is back in town and willing to lend a helping hand. The kindhearted lawyer's feelings for her are obvious to everyone but June, who won't believe that anyone could ever care for her in that way.
To save the place and the books that mean so much to her, June must finally make some changes to her life. For once, she's determined not to go down without a fight. And maybe, in fighting for her cherished library, June can save herself, too.
Book Links: Amazon | B&N | iTunes | Kobo | Google |


Meet the Author:
Freya Sampson works in television as a creator and Executive Producer. Her credits include two documentary series for the BBC about the British Royal Family, and a number of factual and entertainment series. She studied History at Cambridge University and in 2018 was shortlisted for the Exeter Novel Prize. She lives in London with her husband, two young children and an antisocial cat. The Last Chance Library is her debut novel
Website | Facebook | Twitter | Instagram | GoodReads |