Today it is my pleasure to Welcome author
Michelle Major
to HJ!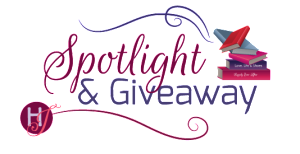 Hi Michelle and welcome to HJ! We're so excited to chat with you about your new release, The Merriest Magnolia!

Thank you! I'm so happy to be here.

To start off, can you please tell us a little bit about this book?: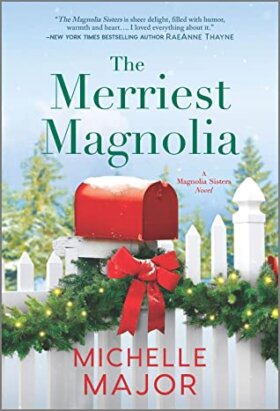 Carrie Reed and Dylan Scott don't seem like the right fit at all, which for me is part of the fun because 'opposites attract' is one of my favorite tropes. Carrie is a traditional good girl and the kind of person who tries to make everyone around her happy (I think some of us can relate to that!). Dylan is a reformed bad boy with a lot of regrets and a fierce need to make things right when he returns to Magnolia. Both of them want to find someone who can see beyond the masks they wear and love them for who they truly are on the inside. It takes some time but they become that for each other and it makes the relationship so satisfying, and I've loved exploring that while writing. I think there's magic in a holiday story because the season is so special. It can be filled with hope and is a great way to escape into a world filled with love and new beginnings.

Please share your favorite lines or quote(s) from this book:
"I'm serious," she insisted. "As corny as it sounds, sometimes we need the holidays to pull us from our normal routine. To motivate people to focus on what's good in their lives. They can remember what they loved about this time of year in the first place."

"Sweet dreams, Carrie," he said, his voice thick and rich like warm honey. "You be sure not to think of me while you're asleep. But if you do, know that real life would be even better."

"I don't want or expect you to be perfect. But I'm still amazed by you."
What inspired this book?
Christmas romance
Plastic snowmen and holiday twinkle lights
Mistletoe
Donuts (and Bear Claws specifically)
The beach in winter
Second changes
Enemies to lovers
Decorating Christmas trees
The smell of turpentine
Starting over
Never giving up
How did you 'get to know' your main characters? Did they ever surprise you?
The Merriest Magnolia is the second book in the series. One thing I love about the second book is that the world is already established for me so I can dive right into the meat of the story. I've spent some time with the hero and heroine as secondary characters of the first book, so I know them really well.
For me, there are always surprises in the details of what brings a specific hero and heroine together. Carrie and Dylan have grown up a lot since they dated in high school, and although they start out as enemies, it was fun to explore the holiday traditions and little bits of emotional vulnerability that bring them together.
What was your favorite scene to write?
The scene that was the most emotional for me was just a tiny snippet where the hero, Dylan Scott, is getting pressure from the teenager he's become guardian of to adopt a puppy. It's Thanksgiving and he's reluctantly agreed to celebrate the holiday with Carrie Reed, the heroine, and her sisters. Her younger sister, Meredith, runs an animal rescue, but instead of a puppy, Dylan ends up rescuing an older dog that's been overlooked by potential adopters. I have a couple of rescue dogs and I foster kittens for a local animal shelter near my home in Colorado so those 'perfectly imperfect' fur babies mean a lot to me. And it was a scene that revealed so much about his heart–which he keeps closely guarded–to Carrie and was the start of her falling for him all over again.
Carrie and Dylan moved across the barn at the same time and looked over the half door. The stall had gone quiet, and Carrie's breath caught at the sight of the scruffy dog cowering in a corner. The animal had medium-length brown fur. When the dog lowered its head, the fur hung over its eyes like the animal was trying to hide behind a curtain.
"What happened to this one?" Dylan's voice was tight with an emotion Carrie couldn't name.
Meredith joined them. "Someone found her on a property outside of Wilmington. She was severely underweight, so we have the opposite issue from Spot. I think they were tormenting her with food. It's obvious she's hungry but is often scared to eat." Meredith indicated the untouched bowl of kibble in the corner. "Eventually, she'll take a few bites, and it's getting better. But she's too nervous to be with the other dogs. The social part is going to take a lot of work and training. I'm hoping to find an experienced pet owner willing to take a chance on her."
"Do you ever think a dog is a lost cause?" Dylan's gaze never left the trembling animal as he asked the question. Her pointy ears uicked forward as if she were interested in Meredith's answer, as well.
"No," Meredith said emphatically. "It's a matter of finding the right fit for each animal."
"Sam, come over here." Dylan gestured the boy forward. "This is the dog," he said when Sam had joined them.
What was the most difficult scene to write?
I'm a huge fan of the holidays and all of the traditions that go with them (even when I'm exhausted from it all!). Dylan Scott feels the opposite so getting into the mind and heart of a man who hates Christmas and making it feel authentic was a stretch for me, but it was crucial to who he is when the story opens and how much he learns and grows by the end.
She nodded, understanding at some bone-deep level all the things he wasn't saying about how difficult the past year must have been for both him and the teen. "Are you coming in or should we bring out a plate of food for you to the porch?"
"I hate the holidays." He turned to her and his denim-clad knee grazed her leg. She'd worn one of her usual comfortable dresses with ankle boots, and the thin fabric felt like not nearly enough of a barrier between them.
"I remember," she said softly. "I hated that your mom and dad didn't make more of an effort."
He shrugged. "Sam's parents always hosted Thanksgiving and Christmas. They did big events with people from the office and their extended circle of friends. I'd stop by for a drink or some food and then duck out when no one was looking. Because you know what?"
She inclined her head.
"The holidays can bring out the worst in people. All the crap from childhood comes up and everyone is pretending to be happy even if they're miserable on the inside. Society has put overblown expectations on this time of year and when no one can live up to the ideal people are pissed about it. So now I've got this kid who's already sad—and with good reason. I'm supposed to come up with fake cheer and hope that's going to make things all better for him."
Would you say this book showcases your writing style or is it a departure for you?
I hope it showcases my writing style. I've had so much fun with The Magnolia Sisters series and loved creating Carrie and Dylan's story for The Merriest Magnolia. The book showcases my voice—which I hope balances deep emotions with some lighter moments of humor and heart.
What do you want people to take away from reading this book?
Not to sound too simple, but at this point in the year I hope they get a few hours to escape into a story of hope and healing. Those moments are too few and far between for many of us right now.
What are you currently working on? What other releases do you have planned?
After The Merriest Magnolia, there is one more book in the sisters' trilogy. The Last Carolina Sister will release in March 2021. I'm so excited that I'll be expanding the world of Magnolia with three more books after these. We are spinning off the series and the new books will be called The Carolina Girls. I hope readers will love getting to spend more time in this world. I also have a senior in high school this year so I'm sending out all the good thoughts for the Class of 2021!
Thanks for blogging at HJ!
Giveaway:

I would love to give away 3 autographed copies of The Merriest Magnolia. (US only)
To enter Giveaway: Please complete the Rafflecopter form and Post a comment to this Q:

Do you have a favorite holiday decoration? Mine is my grandmother's ceramic Christmas tree. Everyone in my family had one when I was little and now displaying hers reminds me of the best parts of Christmas when I was a kid.
Excerpt from The Merriest Magnolia:
At the mention of Carrie's name, shock skittered along his spine. She'd warned him the other night that she wouldn't make it easy for him. He hadn't taken her seriously, but what if she was already turning people in town against him? It wouldn't take much, especially if they remembered his antics as a teenager.
He'd stupidly assumed that his success and money would give him a pass on what had come before. He should have known better. Small towns held on to memories. His past could slither out around any corner, encircling his ankles like the kudzu that had invaded the forests bordering the highways of his home state, determined to take him down.
"What did you do to get banned?" Sam asked, his tone uncharacteristically animated.
"It doesn't matter," Dylan muttered, putting a hand on the boy's shoulder and giving him a gentle push toward the door. "Let's go."
Sam made a sound of protest and glanced over his shoulder toward the bag of pastries sitting on the counter. "What about the food?"
"We'll get something at the gas station on the way to the high school."
"That stuff sucks," Sam argued. "You said it yourself."
Dylan closed his eyes and counted to ten. He'd left off begging for anything on the day he'd grown taller and stronger than his father, who'd believed in teaching lessons with a belt or a closed fist. From that moment on Dylan had vowed he'd use his strength and his will to have his way, never showing weakness.
But for Sam, he'd eschew that vow and get down on his knees to plead for the pastries. Anything not to add one more disappointment to the boy's heaping list.
Ready to grovel, he opened his eyes to see that Carrie had come to stand next to Mary Ellen in what he could only assume was some unwarranted show of solidarity.
No way in hell would he subjugate himself in front of her.
Her moss-green gaze held a mix of defiance and regret, and he knew her determination to run him out of town would take a toll on her inherently kind nature. Understood she'd willingly pay that price to be rid of him again.
"Dylan."
His name on her lips, barely a whisper, had emotions running through him unchecked. He wouldn't allow that. If she was determined to treat him as an enemy, he'd have no choice but to do the same.
Dylan Scott destroyed his enemies.
He half pulled, half dragged Sam out of the bakery, the doughy, sweet scent suddenly making bile rise to his throat.
"Why are you such a jerk?" Sam demanded, yanking free of his grasp once the door slammed shut behind them.
"Born that way," Dylan answered, keeping his gaze on the sidewalk as he started toward where he'd parked his car.
"Seriously." Sam caught up with him in a few steps and matched his fast pace. "What did you do?"
"Dylan?" a voice called from behind them.
Not a voice. Her voice.
Dylan gave a sharp shake of his head like he was shooing away a gnat and kept walking.
"I have your stuff."
"My donuts." Sam whirled on his heel before Dylan could stop him.
Damn it.
Dylan didn't want to turn around but what choice did he have?
Fist clenched so hard he could feel his knuckles turning white, he faced Carrie, who'd jogged forward to meet them.
"Thanks, lady," Sam mumbled as Carrie handed him the bag. At least the boy still displayed the manners his parents had instilled in him. One positive vestige of the past Dylan hadn't managed to screw up.
"I'm Carrie Reed." Curiosity darkened her gaze. "You're a friend of Dylan's?"
Sam gave a derisive laugh. "Hell, no."
"Language," Dylan warned.
Carrie inclined her head to study the boy, then her gaze darted to Dylan. Questions swirled in their depths and he wanted to answer all of them. He wanted to explain to someone the trials the past year had brought. For a few seconds or minutes or however long she'd let him, he longed to share the burden of the promise he'd made to Wiley.
He knew without a doubt she'd extend her support. She might hate him, but her heart was too kind to hear the story of an orphaned boy and not offer empathy.
"Are you going to ensure the whole town is against me?" he asked instead. It didn't matter what he wanted. He couldn't allow himself to be vulnerable. That path led to pain, and he was full up on that at the moment.
Excerpt. © Reprinted by permission. All rights reserved.


Book Info:
Home for the holidays has always meant cozy small-town traditions…but this year all that may change…
Carrie Reed has always been known as her hometown Good Girl, yet she still loves Magnolia, North Carolina—after all, this is where her newly discovered sisters, Avery and Meredith, live. But Christmas is on its way and with it, her first love. Dylan Scott is back in town and planning on changing everything she's ever loved about Magnolia with his real estate development project…but not without a fight.
Returning to Magnolia was never in Dylan's plans—it holds too many reminders that he would never be good enough, and memories of the girl he left behind. But when a tragedy leaves him guardian of a grieving teenager, Dylan returns, ready to remake the town into something only money can buy, small-town traditions be damned. But with Carrie determined to stop him, he finds himself wondering if redeeming his teenage reputation is worth losing out on his second chance at love.
Book Links: Amazon | B&N | iTunes | Kobo | Google |


Meet the Author:
Michelle Major grew up in Ohio but dreamed of living in the mountains. More than twenty years ago, she pointed her car west and settled in Colorado. Today her home includes her husband, their two children, several furry pets, and a couple of well-behaved reptiles. She's grateful to have found her passion for writing stories with happy endings.
Website | Facebook |Instagram | GoodReads |