Today it is my pleasure to Welcome author
Andrea Bolter
to HJ!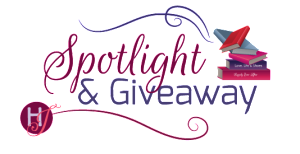 Hi Andrea and welcome to HJ! We're so excited to chat with you about your new release, The Prince's Cinderella!

Hi Readers! It's so nice to chat here again.

To start off, can you please tell us a little bit about this book?: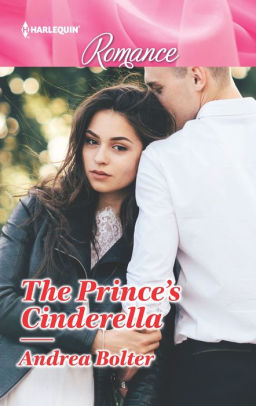 Marie has had a hard life, orphaned at eleven-years-old and shuffled from one foster home to the next. Through sheer will, she's become an event planner who will be heading up a charity gala on the French Riviera. There she meets the handsome gala chair, Prince Zander. No stranger to heartache himself, he's got his hands full caring for an heir to the throne who stands not but two feet tall. Neither Marie nor Zander expect to find love amongst the glamorous parties and the Cannes Film Festival events they attend. But isn't that how it always happens? When you're least looking for it, love has a way of finding where it belongs!

Please share your favorite lines or quote(s) from this book:
He winked. "I'm sure my investment in you will pay off."
"Hey, are princes allowed to wink?"

"I'll check the handbook."
What inspired this book?
Harry and Meghan. My last book featured a princess so it's been on my mind a lot – what it is to be a modern royal in today's world. In this book, Zander wants to act from the heart while holding up his responsibility to duty.
How did you 'get to know' your main characters? Did they ever surprise you?
Here's how indirect our brains can be. Even though Prince Zander is French, the inspiration for him came from a character I once saw in a Japanese drama portrayed by a Korean actor! The character decided to turn away from his life in the big city to return home and care for his mother. Don't ask me why but that character touched, no, more like wrenched, my heart and I couldn't stop thinking about him. Again, the issue of duty was on my mind.
What was your favorite scene to write?
The over-the-top parties! I'm a wannabe glamazon, so talk to me about gowns and decor and menus on the French Riviera and I'm in heaven.
What was the most difficult scene to write?
Marie would prefer to keep her past to herself, as her childhood both before and after she was orphaned was not pretty. But unfortunately, her secrets are uncovered and she fears she's hurt Zander with her deception.
Gathering up her shoes, Marie opened the bedroom door. In stepping through the threshold, she knew that she was saying goodbye to something she would never find again. Nothing would ever replicate the connection she and Zander had come to share. Nor would she want it to. It was once in a lifetime. GOODBYE, SWEET PRINCE.
Would you say this book showcases your writing style or is it a departure for you?
I think this does showcase my style. I like warmth and humor, and I also want to whisk readers away to exotic locations. So here we've got an adult who was orphaned, an orphaned toddler princess, and a crazy-hot yet noble prince. In Cannes!
What do you want people to take away from reading this book?
I'm just finishing up a New York story that takes place in the fashion industry. In the hustle and bustle of the Big Apple, Jin needs a stand-in wife to save his fashion label. His best friend's little sister Mimi is all grown up! Can she and Jin pull off this con, keeping things all business like they agreed to?
What are you currently working on? What other releases do you have planned?
I'm just finishing up a New York story that takes place in the fashion industry. In the hustle and bustle of the Big Apple, Jin needs a stand-in wife to save his fashion label. His best friend's little sister Mimi is all grown up! Can she and Jin pull off this con, keeping things all business like they agreed to?

Thanks for blogging at HJ!
Giveaway:

A signed copy of THE PRINCE'S CINDERELLA. Outside of the US will win a digital copy.
To enter Giveaway: Please complete the Rafflecopter form and Post a comment to this Q:

If you were attending balls and galas on the French Riviera, would you go all out with gowns and jewelry, hair and make-up? Describe your fantasy outfit. (I think I would look good in a metallic fabric, maybe copper, with my hair down but styled to last all night!)
Excerpt from The Prince's Cinderella:
"Is this similar to the corporate events you've been working on?" Zander joked with Marie as they were welcomed to the Laublie Foundation for Breast Cancer Research's A Night in Mexico. After passing through the photographers and security to get into the private party space, guests found themselves in an interior courtyard rimmed by one-story white stucco buildings with red roofs.
An enormous stone fountain dominated the center of the area. Water burst from the center of it in a high and wide spray, accentuated by colored lights alternating between milky white, bright red and sharp green denoting the colors of the Mexican flag.
"Just a little different than my typical sandwich luncheon," Marie chuckled.
The courtyard was packed with party attendees as still more made their way in.
"And you weren't kidding about guests taking the theme and dress code seriously."
"It's fun, isn't it? Don't you feel different in your gown, senorita?"
Of course she did. She'd never worn anything even close to the finery of the black lace gown with the colorful floral embroidery Zander had bought her a few days ago. But the people here probably wore lux clothing every day, like he did.
So this was grown up dress up, Marie thought. Surely a rich man's pleasure.
As an adolescent, moving from foster home to foster home with a tattered suitcase holding her only belongings, Marie had one itchy and pilled long black dress that she'd wear if she needed to be formal.
She remembered one time as a teenager when the school planned a dance. The girls in her class talked for weeks about shopping for new outfits and showed up in pretty party dresses. All Marie had was the ratty black dress.
The other students rolled their eyes as if that was exactly what they expected of her, with everyone knowing that she lived in the low-rent government HLM, Habitation à Loyer Modéré, the council flats. With a different family than she had lived with the year before. As much as teenagers often complained about their parents, their troubles were nothing compared to the sloppy girl who didn't have a family at all.
Those nasty kids had no idea what it was like to be left an orphan at eleven years old. No one wanted a pre-teen like her. Babies stood a chance of being chosen for adoption. She was just a paycheck for her foster parents. Shuffled around, with no one taking an interest in her. Nowhere she ever thought of as home.
"You look incredible," Zander said, bringing her back to the courtyard, "if I neglected to mention it before."
He had sent a hair and make-up artist to style Marie for the evening. Her hair was coiffed into a dramatic sideswipe that curled into a low bun at the side of her neck. Behind her ear was a cluster of fresh red and yellow flowers, which had been delivered to her by courier earlier today.
The flower arrival had set her heart aflame. It was easy enough to fantasize that chivalrous Prince Zander was her date and that he'd sent flowers with a romantic note professing how much he was looking forward to their evening, or some such sentiment.
When she opened the box to see that it was the hairpiece she was to give the stylist employed to get her ready, Marie was a little disappointed. But, of course, this wasn't a date so there was no reason for flowers. Although the fragrant blooms arrived in a gold box tied with a ribbon, she knew it was of no more importance to Zander than if it had been a box of paper files.
Nonetheless, the whole outfit came together beautifully. And since they'd yet to speak to anyone, the fact that she wasn't a society doyenne on the arm of the prince hadn't been uncovered.
"Would you like a drink?" Zander didn't wait for an answer as he took two from the tray a waiter presented. Frosty margaritas in heavy blue glasses were prepared traditionally with salt along the rim.
Coming toward Marie and Zander were two flashy women. One a blonde with her hair up in a snug bun and wearing a pastel green dress that was so tight Marie could count the woman's ribs. She was with a redhead whose long curls were spiraled into a bun that looked of the breakfast pastry variety.
"Zander!" one called out.
"Your Highness!" the other echoed.
"Yikes," Zander whispered into Marie's ear, the warmth from his breath making her neck bend involuntarily in his direction. "I know those two. Quickly, to the tortillas," he gestured toward the other side of the courtyard where cooks in traditional Mexican garb were pressing balls of dough onto the blistering hot comal grill.
Zander and Marie crept in that direction, the prince keeping watch as the two women caught sight of what they were doing. Marie could tell that he felt like game in the wild being chased by predators. One couldn't blame those girls, though, for being interested in Zander. Although he claimed that he was always surrounded by women who were only after the lifestyle and luxury that his title brought, he might have been missing one key component.
His Highness Zander de Nellay of Charlegin was one crazy hot prince. Full stop. Indisputable. No doubt about it. And especially tonight, so dapper in his Mexican-style tuxedo with it's stitching on the lapels, perfectly fitted to his tall and muscular frame. No wonder women lunged at him with hunting nets.
In fact, Marie still couldn't quite believe this remarkable man was her date, even if it was only for educational purposes.
"Oh no you don't," the blonde one shrieked as she caught up with Zander and Marie, her redheaded cohort tagging along. "You owe me a dance back from the concert on Mykonos last summer."
"We haven't seen much of you this year, Zander. We heard your aren't dating Henriette anymore," the redhead trailed on the blonde's heels. "Have we lost you to that adorable baby daughter of yours?"
"Niece," he piped quickly.
"I'm fabulous with babies! You should let me help you take care of her," the blonde said as the heel of her white, red and green sequined stiletto got caught between two of the stone tiles in the courtyard, causing her to lurch forward. A grimace twisted her face.
"I love babies, too," the redhead was not to be outdone. "They're so squishy and rolly."
"I don't know that humans were intended for squishing and rolling but I appreciate your inquiry," Zander clipped in a tight baritone. "Ladies, if you'll excuse us, I see someone I've got to talk to."
Behind them, the blonde called out, "But Zander, you haven't introduced us to your date!"
Zander said to Marie as he pulled her away, "I think I told you, being a royal bachelor has its challenges."
"You have to always remain polite. That must be hard."
"Protocol demands that I conduct myself appropriately. I always seem to attract the princely groupies who make that a battle. Who don't want to really know me at all. They just want to be part of my advantaged life. Which is a far cry from forming genuine relationships."
"Judging books by their covers, as the saying goes." Marie knew all about that. She was constantly being evaluated against her troubled childhood. Just as she was sure Zander would judge her if he knew who her parents really were.
"I do the tuxedoes and the yachts but, day to day, I align myself with these charities so that I can help them get on with the work of improving lives."
"Your face is a double-edged sword then."
A wistful smile came across Zander's face.
"With Abella in my care, I wish I could keep all of these hangers on away."
"Let's go inside," she offered, almost as a comfort.
Inside the ballroom, traditional dancers performed while shaking percussive maracas. Their full skirts created waves of color as they swayed through their steps and enchanted the guests.
"Marie, are you taking in all of the specifics?" Zander concerned himself with the matter at hand. "This is wonderful event design, with the margaritas and the comal out in the courtyard as an entry to the party."
"Yes, it was a total transition from the outside world into the private space of the party. Look at those," she pointed to the ceiling where dozens of piñatas in the shapes of animals were hung at various lengths. "It's just gorgeous."
"Like you," he said and leaned down to give her a tiny kiss on the cheek.
Marie froze in place, stunned.
Her eyes pierced into his and her heart thumped against her chest.
After listening to it beat countless times, she snapped out of her hold. "Would you excuse me for a moment? I'm going to find the ladies room."
Excerpt. © Reprinted by permission. All rights reserved.

Book Info:
From event planner…to belle of the ball!
Organizing a charity gala on the glamorous French Riviera is a dream come true for event planner Marie. And then she realizes she'll be working with single dad – and handsome prince – Zander! Marie has never felt she truly belonged anywhere, least of all alongside royalty, but Zander soon sweeps her into his world of toddlers and tiaras! Dare Marie believe she's found her fairy-tale ending – a family of her own?
Book Links: Amazon | B&N | iTunes | Kobo | Google |


Meet the Author: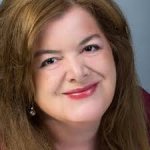 Andrea Bolter has always been fascinated by matters of the heart. In fact, she's the one her girlfriends turn to for advice with their love lives. A city mouse, she lives in Los Angeles with her husband and daughter. She loves travel, K-Pop and rock n' roll, sitting at cafés, and watching romantic comedies she's already seen a hundred times. Say hi at andreabolter.com.
Website | Facebook | Twitter | Instagram | GoodReads |