Today it is my pleasure to Welcome author
Julia London
to HJ!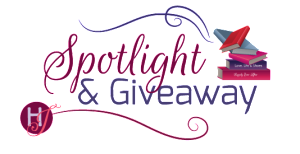 Hi Julia and welcome to HJ! We're so excited to chat with you about your new release, The Princess Plan!

Thank you for having me. I'm excited that the The Princess Plan is finally out in the world and I'm happy to be here to talk about it.

To start off, can you please tell us a little bit about this book?: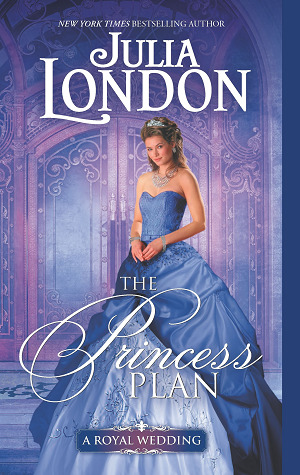 The Princess Plan is set in Victorian England and centers around three women who run a ladies' gazette. Imagine it as Victorian twitter—they are printing blind gossip items about members of high society. But then the secretary of a foreign prince is murdered, and someone delivers a tip to Eliza Tricklebank as to the possible identity of the murderer, which, of course, is so juicy it must be printed in the gazette. That brings the foreign prince to her door, and before she knows it, she and the very aloof Prince Sebastian are searching for the culprit together. Sparks fly, libidos soar, and love conquers all.

Please share your favorite lines or quote(s) from this book:
Every chapter begins with a little gossip and a Victorian tip for the ladies. It was a lot of fun to read up on Victorian practices for beauty and health. Some were downright dangerous—hello, all the uses for arsenic and lead—and some were just head-scratchers. The gazette entries were harder to write than I thought they would be, but lots of fun. Here is one:
Ladies, a half teaspoon of sugar added to a proper starch mixture will keep your petticoats stiffer for longer. This remedy has not yet been tested on husbands.
~Honeycutt's Gazette of Fashion and Domesticity for Ladies
What inspired this book?
The royal wedding between Meghan Markle and Prince Harry was the thing that tipped me over the edge into this series. I had finished up a six-book historical romances series set in 18th century Scotland, and I was ready for something a little more sparkly and light. The world feels so heavy to me sometimes, and I really wanted to laugh. And like all of my friends, I was glued to the wedding of Harry and Meghan and the remarkable story of how she found her way to a handsome prince. What's more sparkly than a prince and a commoner and a fairy-tale wedding? But as this was set in the Victorian era, I needed some princes, and Queen Victoria didn't have any for me to use. So I created a European kingdom and gave it two princes: Prince Sebastian and Prince Leopold (the latter being the subject of the upcoming A Royal Kiss and Tell). That way, I could create the perfect prince and lucky bride. I could add all the royal details I wanted, and I could make it super sparkly.
How did you 'get to know' your main characters? Did they ever surprise you?
My characters evolve on the page. I have a general idea of what drives them when I start a book, but as the scenes unfold, I find different aspects of their personality that need to be played up or aspects that need to be discarded entirely. I end up re-writing the first half of a manuscript many times over to add in these facets as they present themselves. My characters don't surprise me in doing something I hadn't anticipated, but I am sometimes surprised by how flat they feel. Like cardboard thin. Generally it's because I've failed to develop them properly. I've had to go back in more than one book and redraft entire sections to add dimension to specific characters. And even though that is a pain, it always works to make the romance stronger.
What was your favorite scene to write?
I always love the first meeting of the main characters. Eliza and Sebastian first meet at a masked ball, so of course neither one realizes just how socially ill-suited they are for one another:
The man's eyes fell to her glass. He moved closer. Close enough that the skirt of her gown brushed against his legs. He leaned forward slightly, as if trying to determine what her glass contained.
"Rum punch," she said. "I've never had rum punch until tonight, but I mean to remedy that oversight straightaway. You'll see." She held up the glass, teasing him.
He glanced up at her, and she noticed he had the most remarkable green eyes—the faded green of the oak leaves in her garden at autumn. His dark lashes were long and thick. She held the glass a little higher, smiling with amusement because she didn't believe for a moment he would be so ill-mannered as to take her glass.
But the gentleman surprised her. He took the glass, his fingers brushing against hers. She watched with fascination as he put the glass to his lips and sipped the punch. He removed a handkerchief from his coat pocket, wiped the glass where his lips had touched it and handed it back to her. "Je, it is very good."
She liked the way his voice slipped over her like a shawl, light on her skin.
What was the most difficult scene to write?
The most difficult scene for me to write in any book is the first kiss and the building tension to the sex scenes that follow. It is easy to make these scenes graphic. It's so hard to make these scenes more about the emotion in the characters rather than the physical act itself. Everyone likes some good titillation, but I think the reason people respond to romance is because of the raw feelings of longing that love and lust provoke in us. This is the first real touch between Eliza and Sebastian:
"I'll have to ponder what you've told me. Nevertheless, I thank you for your help."
"You're very welcome, Sebastian." She smiled, reached for the door and pushed it open. The rain was coming down in sheets. "Will you look at that!" she exclaimed. She moved as if she intended to launch herself through the opening.
Sebastian clumsily caught her hand before she could and bent over it, brushing his lips against her knuckles. Her skin felt soft beneath his lips and smelled a little like pastries. Heat began to spread through him, alarming him.
It was absurd—it was hardly a touch at all, but this irreverent woman had somehow wormed her way into his imagination. When he lifted his head, she was beaming at him. "It's been a true pleasure, Your Highness. I wish you the best of luck." And with that, she hopped out of the carriage and ran to the door of her home. Even with the rain he could hear the dogs barking wildly on the other side of it.
She turned around and waved, then disappeared inside, the door closing behind her.
She'd waved as if they were friends, and a strange sense of longing settled uncomfortably over Sebastian.
Would you say this book showcases your writing style or is it a departure for you?
It's a little of both. I am very proud of the characterization of the three women in this book—they feel real to me, like friends I would want to have. But this book is also a departure for me in terms of plot, because I included a mystery for the first time. That's right, after fifty some-odd books, I decided to tackle a mystery. It was fun but nerve-racking, and now I am pretty sure I will never be a cozy mystery writer. I'd need a whole new brain for that.
What do you want people to take away from reading this book?
I want people to take away an experience and a pleasant escape from the constant barrage of bad news. I want readers to step into the shoes of Eliza and Sebastian and imagine how much fun it would be to stumble into a love and a crown at the same time.
What are you currently working on? What other releases do you have planned?
I'm currently finishing up A Royal Kiss & Tell, about Prince Leopold and Lady Caroline, which releases in May . I'm also working on You Lucky Dog, a new contemporary romance centered around a dog rescue organization in my backyard of Austin, Texas. And then, I'm super excited about The Billionaire in Boots, the third installment in my contemporary romance series, The Princes of Texas. It will be out in March. I think it might be the best contemporary romance I've ever written.
Thanks for blogging at HJ!
Giveaway:

1 Print copy of THE PRINCESS PLAN by Julia London (entrants limited to North American mailing addresses)
To enter Giveaway: Please complete the Rafflecopter form and Post a comment to this Q:

Which royal wedding was your favorite in recent history? Kate and William? Meghan and Harry? Eugenie and James? Or is there another royal wedding we need to know about?
Excerpt from The Princess Plan:
His gaze raked over her, from the top of her mask's scroll and down to her mouth, her décolletage and the ridiculous spray of flowers, then to her waist. When he lifted his eyes again, his gaze had gone very dark, and the shine in them had turned her blood into a river of heat. It felt as if the air had been sucked out of that passageway, and she felt the need to hide behind her glass and sip tiny little gulps of air, because she honestly didn't trust herself not to do something very ill-advised. Like touch his face. She had an insane desire to press her fingertips to his high cheekbones.
His gaze was on her mouth as he said, "Did you not mean to share your talent with me?"
"No, I did not," she said, her voice somewhere outside of her.
His gaze moved lower, lingering on the burst of gold flowers between her breasts. "Are you certain? I'd love to hear it."
He was attempting to seduce her. It was exciting and amusing and so very silly. "Your efforts, while admirable, will not work," she announced proudly. "I am not so easily seduced." Except that wasn't entirely true. She certainly liked the feeling of being seduced. It had been a very long time since anyone had even thought to attempt it, and although she was crammed into this narrow passageway and it was hardly the place she would have chosen to be seduced, she rather liked the idea of starting the ball in this manner. It made her feel electric.
Fortunately, she supposed, she at least had the presence of mind to recognize she probably shouldn't allow herself to be seduced by a perfect stranger.
The gentleman shifted imperceptibly closer, and his masculinity, which felt undeniably potent, wrapped around her and held her there. He lifted his hand and shamelessly, and slowly, traced a finger lightly across her collarbone, sending all manner of chills and shivers racing through her. "Is that not what you intended? To be easily seduced in a dark passageway?"
She snorted a laugh. The ridiculous confidence of men who believed that if a woman came near, they wanted to be seduced! "I intended to drink some punch and avoid the ballroom hostess." She lifted her hand, wrapped her fingers firmly around his wrist and pushed his hand away. "You think highly of yourself, sir. But I should explain that merely because a woman is standing in a passageway, having drunk a bit of rum, does not mean she desires your advances."
He smiled smugly. "You might be surprised. What other reason could a woman have for lurking in this passageway?"
"I can think of a hundred other reasons." She could only think of one. "And I know myself very well, and I would never be seduced in a passageway. So if you would please step away."
His eyes casually took her in, head to toe, and then he stepped to the side.
Eliza sipped more punch as if she wasn't the least bit bothered, but in fact, her skin felt as if it was flaming. Her pulse was fluttering. And the thought that she was too practical was playing at the edges of her thoughts. The Alucian gentleman, tall and lovely eyed, was quite enticing.
Excerpt. © Reprinted by permission. All rights reserved.


Book Info:
Princes have pomp and glory—not murdered secretaries and crushes on commoners.
Nothing gets the tongues of London's high society wagging like a good scandal. And when the personal secretary of the visiting Prince Sebastian of Alucia is found murdered, it's all anyone can talk about, including Eliza Tricklebank. Her unapologetic gossip gazette has benefited from an anonymous tip about the crime, prompting Sebastian to take an interest in playing detective—and an even greater interest in Eliza.
With a trade deal on the line and mounting pressure to secure a noble bride, there's nothing more salacious than a prince dallying with a commoner. Sebastian finds Eliza's contrary manner as frustrating as it is seductive, but they'll have to work together if they're going to catch the culprit. And when things heat up behind closed doors, it's the prince who'll have to decide what comes first—his country or his heart.
Book Links: Amazon | B&N | iTunes | Kobo | Google |


Meet the Author:
Julia London is the New York Times, Publishers Weekly, and USA Today bestselling author of more than fifty novels. She writes historical romance and contemporary women's fiction, including the popular Highland Groom historical series, and the acclaimed The Princes of Texas contemporary series. She is a recipient of the RT Book Reviews Best Regency Historical Romance award for THE DANGEROUS GENTLEMAN, and a six-time finalist for the renowned RITA Award for excellence in romantic fiction. She resides in Austin, Texas.
Website | Facebook | Twitter | Instagram | GoodReads |