Today it is my pleasure to Welcome author
Lara Temple
to HJ!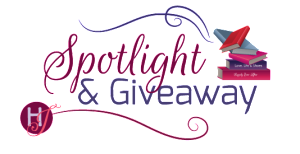 Hi Lara and welcome to HJ! We're so excited to chat with you about your new release, The Rake's Enticing Proposal!

Hi, thanks so much for inviting me on the spotlight blog again!

Tell us about the book with this fun little challenge using the title of the book: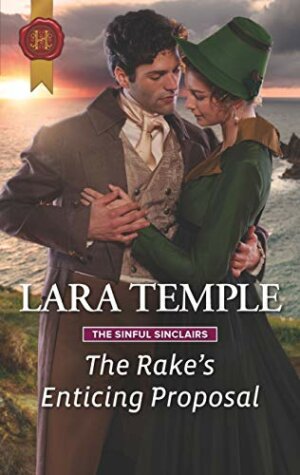 My title is definitely too long, so I'll only use the initial and give them a new twist: (The Rake's Enticing Proposal: T.R.E.P.)
T is for Travelling to early 19th century Egypt, a very exciting time in archeological history.
R is for Romance sneaking up on you when you least expect it…
E is for Ever After, which is the kind of happily Chase and Ellie really yearn for but are afraid to admit…
P is for Pretence, which is what Chase and Ellie are engaged in, for the best of motives. Learning to trust each other with the truth is a key part of their journey towards their well-deserved Happily Ever After.
Please share the opening lines of this book:
'I have one last, but very important, quest for you, Chase…'
Chase drew Brutus to a halt at the foot of Huxley's Folly.
The last time he'd seen his cousin, he'd stood precisely there in the arched doorway of the stone tower, his wispy grey hair weaving in the breeze like an underwater plant.
Please tell us a little about the characters in your book.
Chase and Ellie appear to be opposites on the surface, but quite similar in what matters.
He's a bit of a rogue from a scandalous family – he has no roots and his only allegiance is to his brother, sister, and his uncle who is also his employer at the War Office. Chase is a 'fixer' – he identifies problems and smooths them over, in his professional and personal life.
Ellie is a 'carer' – she's been raising her siblings and trying to make ends meet for quite a few years and is at the end of her rope and is terrified of failing them. She's a good sister, friend, and has no real expectations for herself beyond caring for the important people in her life.
Please share a few Fun facts about this book…
Half the book takes place in Egypt – I visited Egypt several times and even spent a few months studying there so it was great to go back to my old memories and weave them into the scenes at the pyramids or in Cairo and sailing down the Nile.
The mystery Chase and Ellie are unraveling has to do with the story of the next in my Sinful Sinclair series – The Lord's Inconvenient Vow (but don't worry – there are no cliffhangers!)
I wrote about an incident where Chase's sister falls into an undiscovered tomb not far from Giza (near the Saqqara step pyramids, and some months afterwards a real new tomb was discovered there! Coincidence (yes, of course it was, but it was still fun!).
What first attracts your Hero to the Heroine and vice versa?
Chase is intrigued by the conflict between her reserve and her humour. She treats him a little like a schoolmistress but he sees the curiosity and wistfulness bubbling beneath the surface and eh wants to set them loose.
Ellie is determined not to be charmed by Chase's easy going humour and good looks but what catches her attention is also the sense that he is someone else behind his rake's façade – she comes to realize he is very empathic and a natural caretaker and that his charm isn't empty but a way to reach people and try to buoy them up. She's torn between wanting to lean on him and fear that if she does she might lose her strength. In the end they learn to lean on each other.
The First Kiss…
Here's the kiss…
Chase dragged in a breath, forcing it past the aching tension in his lungs. Then he tightened his hands on her arms, urging her away.
Except that she didn't do as she ought. Her fingers dug into his coat and she raised herself on tiptoe as she had that first day in the Folly. But this time she wasn't trying to take back her property, just destroy him.
All she did was tip her head ever so slightly, fitting her parted lips against his. He didn't move but with each breath the blood rushed and fled where they touched, like a leaf buffeted in the wind. Even his heartbeat was shifting, becoming nothing more than a reflection of her warmth flowing in in out of him. It felt so good, so right, that he feared something terrible would happen if he drew away; everything would suddenly, cataclysmically, stop.
'What now?' She whispered, her voice wobbly, tickling his sensitized lips. Her hand eased, moved upwards over his chest, shifting the linen of his shirt against his skin, his muscles contracting in its trail.
He tried to answer but couldn't. Instead he did the only thing he felt capable of at that moment. He sank his hands into her hair, curving over the shape of her scalp, and kissed her.
Not the way he wanted to – that was too dangerous – but as if they both stood on a sheet of ice and any reckless movement might crack it beneath them. He teased her lower lip gently between his, coaxing it into pliancy before skimming her controlled upper lip with the tip of his tongue. She gave a soft murmur of pleasure, rubbing her lips against his and without thinking his hands slid down, curving over her behind and bringing her closer.
Her body jerked against him and he stopped immediately, cursing himself. He didn't want it to end, not yet. Not ever. But instead of drawing away, she shook her head, deepening the friction against his hands and mouth.
'No, I didn't mean to move. I couldn't help it.' She whispered. 'Please don't stop.'
A groan of agony and gratitude rumbled inside him. He should stop. They'd barely begun and already he was as hot as Hades and as hard as the Tor, not to mention his conscience was beating all the drums to call him back. But he couldn't. He was shifting the course of her future but so was she.
If your book was optioned for a movie, what scene would you use for the audition of the main characters and why?
I would use the first scene where they meet in the Folly Tower on his cousin's property – they are both on edge and suspicious but they're hiding that and their vulnerabilities under their social masks. They also end up almost falling down the stairs when Chase thinks Ellie has stolen something belonging to his cousin. There's a lot going on there before we even know much about the characters and it would be a chance to see if the actors can portray Chase and Ellie's many layers.
Snippet (trying to take back a letter Chase took from her, they almost fall down the tower stairs and Ellie ends up on top of Chase…)
'Don't go yet, we've just gotten comfortable,' Chase murmured against her hair, absorbing the scent of lilies and something else, sweet and tempting…Vanilla? Her elbow sank even more painfully into the soft flesh under his ribs but he felt the pain less than he noticed the rest of her anatomy as she wriggled off him and shoved to her feet.
'Henry is utterly right about you!' She snapped.
He levered himself into a sitting position and watched as she picked up the letter with a gesture that was a perfect reflection of her scold. She didn't even glance at him as she stepped over him and stalked down the stairs.
'And you may tidy up that mess you made.' Her scold echoed up the stairwell the moment before the slamming of the wooden door sent a whoosh of cold air up towards him. He heard Brutus's shrill whinny and hauled himself to his feet with a spurt of fear only to hear her voice, faint but all too clear as she admonished his sixteen-hand fiend of a horse.
'Out of my way, you great lug. You're as ill-mannered as your master!'
Chase inspected the tear in the seat of his buckskins where the shattered box had ripped through the sturdy material. It stung and throbbed and he began laughing.
His brother Lucas would love that he found himself flat on his backside with his head handed to him within minutes of arriving. What a fitting beginning to what was likely to prove a dismal week.
If you could have given your characters one piece of advice before the opening pages of the book, what – would it be and why?
Appearances are deceptive!
Both my hero and heroine are masters at controlling what they present to the world, but it takes them a while to realize the other is doing precisely what they are doing – watching and weighing the world from behind a well-built wall. Once they begin to see through each other's defenses, they learn to appreciate each other. And more…
What are you currently working on? What are your up-coming releases?*
The next in my Sinful Sinclairs series, the story of Chase's sister, Lady Samantha (Sam), comes out in October/November. Chase and Ellie travelled from England to Egypt, and Sam's story starts in Egypt and returns to England. It's a "frenemies" to lovers marriage of convenience story between two wounded souls who have known each other since childhood and had an "almost" moment but then went their separate ways which ended in tragedy. Sam is recovering from her losses when she meets Edge again and as they travel in search of his missing brother, she decides to offer a marriage of convenience that could answer both their needs. Naturally nothing is ever that simple…

Thanks for blogging at HJ!
Giveaway:

I'm giving away two sets of signed copies of the two first books of my Sinful Sinclairs: The Earl's Irresistible Challenge & The Rake's Enticing Proposal. And since my Sinclairs are such globetrotters – this is definitely open internationally!
To enter Giveaway: Please complete the Rafflecopter form and Post a comment to this Q:

Do you prefer traditional Regency romances that take place in London high society or do you like romances that step outside the ballroom and into new setting?
Excerpt from The Rake's Enticing Proposal:
'Perhaps that's the problem, Ellie. If you aren't teasing Henry, you are taking him for granted. This is the boy… the man you are planning to marry. Have you even ever allowed him to kiss you? And don't trot out some nonsense about proprieties. You would never have agreed to help me in Huxley's study if you held such store by propriety. He hasn't even kissed you, has he?' He continued as she remained silent. 'You would have tossed it in my face if he had.'
Ellie pressed her hands to her cheeks to calm the burning heat there, wishing she could laugh away his words. He could not possibly know how often she had thought of being kissed recently, and not by Henry.
She shook her head, the truth hovering on her tongue like a trapped butterfly. But he was watching her, a slight frown between his brows. He was so unfairly handsome, so… self-contained. Like the folly tower, set apart from the rest of the world. Was this what he did? Tease and beguile until people came to him of their own accord without ever really giving of himself?
'Is that so important? It is only a kiss.'
'You wouldn't be asking me that if he had done it. Or at least if he had done it properly. No wonder he's wandering. One good kiss and he'll follow you like one of Drusilla's lambs.'
'Is that what men do when they are kissed?' She scoffed, which was a mistake because he moved a little closer, positioning himself between her and the view, too close to the low parapet for comfort. Her hands half rose to pull him back from that precarious position, but she forced them down.
'No. Shall I tell you what they do when they are kissed, Ellie?'
'I know what they do when they are kissed, Mr Sinclair. I am twenty-six after all. Henry might be too much a gentleman to take advantage of me, but I am not completely naïve.'
'Did someone take advantage of you? Is that why you chose someone who doesn't threaten you?'
She blinked, surprised by the shift in his tone. She had not expected her little boast to spark such a burn of anger in his eyes. She had forgotten how protective he could be.
'N…no. I mean, if anything I took advantage. I was curious, and…well…That was very long ago, during my first and only season. There has certainly been no one since my parents died…And this is a most improper conversation. We should return.'
'In a moment. So why not with Henry? Did your experiment give you a distaste for the pastime?'
'I've never heard it referred to as a pastime. But to answer your question, no, it didn't. but neither did it convince me a kiss is worth risking one's reputation for. As soon as I ascertained that, I desisted in my experiments, as you called them.'
'Failed experiments.'
'I beg your pardon?'
'Had your experiments been successful, you would know precisely why one good kiss would have Henry toeing the line.'
'I presume you know what a good kiss entails, Mr Sinclair, however…'
'I do,' he interrupted. 'A good kiss is like a good book.'
She wavered. She should put an end to this improper conversation before she revealed as much as Drusilla did every time she looked at Henry, but another need, far more powerful, held her where she was – buffeted by the wind, by her curiosity, and by sensations she did not even understand.
She heard the words leave her mouth before she could even process them.
'Why is a kiss like a good book?'
He shifted closer, creating a human shield from the gusts of sea-scented air, and the tendrils of hair that had been stinging her face fluttered down. With his other hand he brushed away one that settled on her cheek and straightened the ribbon that threw itself up over the crown of her bonnet. They were small gestures that might have been innocent but weren't. He'd hardly touched her cheek, but it felt branded, twice the size of its twin, as if she had the tooth ache. Finally, he answered and his voice was lower, thrumming like the rush of the wind around them, a little like anger but not angry.
'Imagine you find a book you've craved for a long, long time. You want to rush through it, don't you? Immerse yourself in it, consume it whole in one sitting. But you also want to make it last, sink into each page and let it absorb you whole. You never want it to end because you know that when it does you will be thrust out of that perfect place where you were temporarily whole. You want to devour but you also want to savour, and that conflict is both torture and bliss. That is what a good kiss is.'
The words sheered through her, around her, sharper than the wind. They heated her skin but chilled her inside with anticipation and dread. She knew she should move back, away. She was breathing through her mouth, unable to even clamp her lips together. She felt utterly revealed, known.
'Is that what you always feel when you kiss someone?'
He shook his head. It was a slow movement, a little hesitant. Then he breathed in and answered.
'No. It is very rare.'
Excerpts. © Reprinted by permission. All rights reserved.


Book Info:
When globe-trotting Charles Sinclair arrives at Huxley Manor to unravel a puzzle left behind by his late cousin he meets practical Ellie Walsh. Ellie might look and sound like a schoolmistress but Chase is convinced there's more behind her prim behavior than meets the eye. As Ellie helps him unravel his cousin's tangled affairs, he realizes that Ellie longs to escape her many responsibilities. Which is lucky because for the first time in a long while Chase needs help. Chase shocking proposal can offer her an exciting adventure in Egypt… But at what price to both of them?

Book Links: Amazon | B&N | Goodreads 


Meet the Author: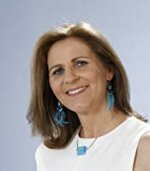 Lara Temple writes strong, sexy regency romances about complex individuals who give no quarter but do so with plenty of passion. After moving around the world for her career as a financial analyst and business consultant she returned to her childhood love of making up stories, and was surprised to discover that other people don't mind reading them.
She lives with her husband and two children who are very good about her taking over the kitchen table for her writing (so she can look out over the garden and dream while Oscar the dog keeps her feet warm by sitting on them as she works).
Website | Facebook | Twitter |