Today it is my pleasure to Welcome author
Joanne Rock
to HJ!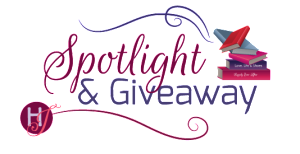 Hi Joanne and welcome to HJ! We're so excited to chat with you about your new release, The Rancher!

Hello and Happy New Year!

To start off, can you please tell us a little bit about this book?: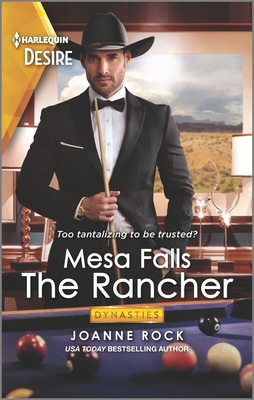 The Rancher is a sexy, opposites attract drama with lots of secrets and scandal thrown in. The hero, Miles Rivera, is a reclusive rancher who is fiercely loyal to his friends. So when celebrity influencer Chiara Campagna steps into his life, searching for secrets in his past, he is very much on guard. He's also very attracted in spite of himself. The sparks fly fast in this one!

Please share your favorite lines or quote(s) from this book:
"Would you like to dance with me instead?"
The question, like his touch, seemed innocuous on the surface. But Chiara knew he wasn't just asking her to dance. She knew.
That should have given her pause before she answered. But she gave him the only possible response.
"I'd like that." She pushed the words past the sudden lump in her throat. "Very much."
What inspired this book?
Sure! I was definitely influenced by NikkieTutorials on YouTube, a celebrity influencer who was targeted/threatened by an unscrupulous follower. Her story touched my heart and made me more aware of how vulnerable social media stars are to stalkers and unwanted attention.
Another influence for this one was my own experience travelling to luxury snow /ski resorts while I worked in public relations. The Lake Tahoe setting for this — with lots of snow!–brought back fun memories for me while I wrote.
How did you 'get to know' your main characters? Did they ever surprise you?
The wonderful thing about writing a six book series– and The Rancher is #5 in the 6-book Mesa Falls series–is that you really get to know a lot about the characters even before you write their story. Both Miles and Chiara made appearances in other books, and I had the pleasure of seeing them through other character's eyes to help me flesh them out. What surprised me most– and very happily–with this one was how still waters run deep with Miles Rivera. He has a reputation for being steady and reliable, the guy who quietly gets things done. But beneath that calm exterior lurks a deeply passionate nature. Chiara was pulled right into his orbit , and she's had plenty of experience with men who wish to meet her/court her/flirt with her. Normally, she's all business. But she could feel the difference with Miles.
What was your favorite scene to write?
The pool table scene. There are other scenes more important to the plot, but I like the sizzle of this one-
Determined to overcome his scruples, or host obligations, or whatever it was that made him hesitate, Chiara lifted up on her toes. She was going to take this kiss, and whatever else he was offering, because she needed it. She'd worry about the repercussions in the morning. For now, she grazed her mouth over his. Gently. Experimentally.
Hopefully.
She breathed him in, a hint of smoky bourbon enticing her tongue to taste his lower lip.
The contact sparked through her in unexpected ways, leaping from one pulse point to the next until something hot flamed to life. Something new and exciting. And as much as she wanted to explore that, she hesitated, worried about compounding her subterfuge with this man by adding seduction into the mix. Or maybe she just feared she didn't have the necessary skills. Either way, she needed to be sure he wanted this, too.
Just when she was about to pull back, his fingers tangled in her hair, anchoring her to him and deepening the kiss. And every cell in her body cried out a resounding yes.
The heat erupted into a full-blown blaze as he took over. With one hand he drew her body against his, sealing them together, while he used the other to angle her face in a way that changed the trajectory of the kiss from sensual to fierce and hungry. She pressed her thighs together against the sudden ache there.
From just a kiss.
Her body thrilled to the new sensations even as her brain struggled to keep up with the onslaught. Her scalp tingled when he ran his fingers through her hair. Her nipples beaded, skin tightening everywhere. A soft, needy sound emanated from the back of her throat, and the noise seemed to spur him on. His arm banded her tighter, creating delicious friction between their bodies as he backed her into the pool table. She wanted to peel off her gown and climb all over him. She simply wanted.
Her hands went to his shirt, ready to strip away the barriers between them, her fingers taking in the warm strength of all that delectable male muscle as she worked the fastenings. He lifted her up, seating her on the pool table as he stepped between her knees, never breaking the kiss. The long slit in her silver gown parted, making the fabric slide away as it ceased to cover her. The feel of him against her there, his hips pressing into the cradle of her thighs, made her forget everything else. Her fingers fell away from the shirt fastenings as she raked in a gasp, sensation rocking her.
Miles edged back, his blue eyes now a deep, dark ultramarine as his gaze smoked over her, checking in with her.
"I need to be sure you want to stay." His breathing was harsh as he tipped his forehead to hers, his grip going slack so that his palms simply rested on her hips. "Tell me, Chiara."
What was the most difficult scene to write?
Probably the scene in a Tahoe high rollers suite where the owners of the Mesa Falls Ranch get together to figure out who is threatening their business. The intrigue over the course of the series is complex, and there are a lot of pieces to keep track of as they hunt for answers about whose threatening Chiara and how their old mentor, Alonzo Salazar, fits in the puzzle. There's also a missing child connected to one of the owners, and they're looking for the boy throughout the series:
"Chiara Campagna has been digging around for dirt onto find out how Zach diedEldridge. She knew Zach him in school," he told them bluntly, fisting his hands in the pockets of his pants as he tried to gauge the reactions of his friends. "She attended Brookfield before she became an internet sensation, and she met Zach through the school's art program."
There were no murmurs of reaction. The only sound in the room was the clink of ice cubes in a glass as a drink shifted. But then, they'd known the meeting was called to discuss this issue before walking in the door. So Miles continued.
"She wants to know the circumstances of Zach's death, suspecting some kind of cover-up since there was never a notice in the paperno news released about it or a press release from Dowdon." As he explained it, he understood her frustration. And yes, pain.
Just because she'd been a fifteen-year-old with a crush on a friend didn't diminish their connection. He recognized the power and influence those early relationships could hold over someone.
Near the fireplace, Gage swore and finished his drink. His influential father had been the one to insist the story of Zach's accident remain private. The gag order surrounding the trauma had been one more complication in an already thorny situation.
"But why now?" Alec asked, spinning a cue ball like a top under one finger while he slouched against the billiard table. He wore a T-shirt printed with shaded outlines of his most iconic game characters, layered under a custom suit jacket. "Zach's been dead for fourteen years. Doesn't it seem strange that she's taken a renewed interest now?"
"No." Gage stalked over to the tray the server had left on the glass-topped cocktail table and helped himself to another shot of bourbon, tattoos flashing from the cuffs of his shirtsleeves as he poured the drink. "Chiara told Elena that she'd given up searching for answers about Zach until the Alonzo Salazar story broke at Christmas. With Mesa Falls and all of us in the spotlight, Chiara saw an opportunity to press harder for the truth."
Miles mulled over the new information about Chiara, interested in anything he could gather about the woman who dominated his thoughts. Elena Rollins was a lifestyle blogger who'd visited Mesa Falls to chase a story on Alonzo, but she'd ended up falling for Gage and had backed off. The two women had developed a friendship when Chiara had lent the power of her social media platform to bolster Elena's following.
"But that opportunity is going away now that we've given the public a story about where the profits from Alonzo's book went," Alec chimed in again, using his fingers to shoot the eight ball into a side pocket with a backspin. "Media interest will die out, and we'll go back to living in peace. No one needs to find out anything about Zach."
Even now, it was difficult to talk about the weekend that Zachary Eldridge had jumped to his death off a cliff into the Arroyo Seco River. The men in this room had once argued to the point of violence over whether Zach had planned to take his own life or it had truly been an accident. Eventually, they'd agreed to disagree about that, but they'd made a pact to keep their friend's memory away from public speculation. It had been tough enough for them to deal with the possibility that Zach had jumped to his death on purpose. The thought of dredging all that up again was… unbearable.
"Maybe. Maybe not," Miles returned slowly, turning it over in his head, trying to see what they knew from another angle. "But just because the public doesn't know about the mystery benefactor of the book profits doesn't mean we should just forget about him. We know the boy is thirteen years old puts his conception around the time of the accident. The last time we met, we were going to have a detective track the boy and his guardian."
He didn't remind them of the rest of what they needed to know—if there was a chance any of them had fathered the child.
Around the holidays, a woman had worked briefly at the ranch under the alias Nicole Smith and had claimed that Alonzo's book profits were supporting her dead sister's son—a boy born in a hospital close to Dowdon School seven and a half months after Zach's death. But before any of the ranch owners could speak to her directly, Nicole was abruptly fired. When they'd tried to track down the supervisor responsible for dismissing her, they learned the guy had quit the next day and didn't leave a forwarding address.
All of which raised uncomfortable questions about the integrity of the group in this room. Had one of them ordered the woman's dismissal? Had Nicole been too close to the truth—that Alonzo Salazar had been helping to support Nicole's nephew because he knew who'd fathered the boy? They'd learned that the woman's real name was Nicole Cruz, and they'd obtained some basic information about the boy, Matthew. But they were trying to find her to meet with her in person.
Would you say this book showcases your writing style or is it a departure for you?
This series is very much the kind of story I love to write! I like sexy books and I like to explore character connections. The friendships between the men of Mesa Falls– bound together by an old tragedy–was really interesting to write. Even when their fierce loyalty causes them trouble, it's still noble and well meaning.
What do you want people to take away from reading this book?
I want them to be intrigued about the series and buy into the search for The Heir! (Coming next month from Harlequin Desire, of course!) But even if it's read as a stand alone, I hope The Rancher would be a fun and sexy escape.
What are you currently working on? What other releases do you have planned?
I'm currently working on the third book in my next series, Brooklyn Nights. Here's my 2021 line up so far:
January – The Rancher (Mesa Falls)
February -The Heir (Mesa Falls)
May – Breaking His Rules (2-in-1 reissue with the amazing Lori Foster)
July – A Nine-Month Temptation (Brooklyn Nights)
August – Trapped with the Texan (Texas Cattleman's Club)
September – How to Tempt the Boss (Brooklyn Nights)
November – Brooklyn Nights book #3, Title TBA
Thanks for blogging at HJ!
Giveaway: I'm giving away the final four books in the Mesa Falls series! Open INTL. Digital copies gifted through Amazon.
Rule Breaker
Heartbreaker
The Rancher
The Heir
To enter Giveaway: Please complete the Rafflecopter form and Post a comment to this Q:

It's a New Year! That means a new calendar and maybe a new planner too. What are you using this year to keep track of the days? Do you buy a special themed calendar? Look for a certain size or kind?
Excerpt from The Rancher:
"I noticed you neatly sidestepped the matter of my profession." She set her tumbler on a granite-topped cabinet beside a heavy wire sculpture of a horse with a golden-yellow eye.
He paused, taking his time to answer. The sounds of the party filtered through to the dim home office. One dance tune blended seamlessly into another thanks to the famous DJ of the moment, and voices were raised to be heard over the music. When Miles met her gaze again, there was something calculating in his expression.
"Maybe I envy you a job that allows you to travel the globe and spend your nights at one party after another." He lifted his glass in a mock salute. "Clearly, you're doing something right."
Irritation flared.
"You wouldn't be the first person to assume I lead a charmed life of leisure, full of yachts and champagne, because of what I choose to show the world on social media." She bristled at his easy dismissal of all the hard work it had taken to carve herself a place in a crowded market.
"And yet, here you are." He gestured expansively, as if to indicate his second home on the exclusive Mesa Falls property. "Spending another evening with Hollywood celebrities, world-class athletes and a few heavyweights from the music industry. Life can't be all bad, can it?"
In her agitation, she took another drink of the bourbon, though she still hadn't learned her lesson to sip carefully. The fire down her throat should have warned her that she was letting this arrogant man get under her skin.
Considering her earlier fears about being caught spying, maybe she should have just laughed off his assumption that she had a shallow lifestyle and excused herself from the room. But resentment burned fast and hot.
"And yet, you're at the same party as me." She took a step closer to him before realizing it. Before acknowledging her own desire to confront him. To somehow douse the smug look in his blue eyes. "Don't you consider attendance part of your job, not just something you do for fun?"
"I'm the host representing Mesa Falls." His broad shoulders straightened at her approach, though he didn't move from his position leaning his hip against the desk. "Of course it's a work obligation. If I didn't have to take a turn being the face of Mesa Falls tonight, I would be back at my own place, Rivera Ranch."
His voice had a raspy quality to it that teased along her nerve endings in a way that wasn't at all unpleasant. He was nothing like the men who normally populated her world—men who understood the beauty and entertainment industries. There was something earthy and real about Miles Rivera underneath the tailored garments, something that compelled her to get closer to all those masculine, rough edges.
"And I'm representing my brand as well. It's no less a work obligation for me."
"Right." He shook his head, an amused smile playing at his lips, his blue eyes darkening a few shades. "More power to you for creating a brand that revolves around long-wearing lipstick and international fashion shows."
This view of her work seemed so unnecessarily demeaning dismissive that she had to wonder if he took potshots as a way to pay her back for invading his office. She couldn't imagine how he could rationalize his behavior any other way, but she forced herself to keep her cool in spite of his obvious desire to get a rise from her.
"I'm surprised a man of your business acumen would hold views so narrow-minded and superficial." She shrugged with deliberate carelessness, though she couldn't stop herself from glaring daggers at him. Or taking another step closer to hammer home her point. "Especially since I'm sure you recognize that work like mine requires me to be a one-woman content creator, marketing manager, finance director and admin. Not to mention committing endless hours to build a brand you write off as fluff."
Maybe what she'd said resonated for him, because the condescension in his expression gave way to something else. Something hotter and more complex. At the same moment, she realized that she'd arrived a foot away from him. Closer than she'd meant to come.
She couldn't have said which was more unnerving: the sudden lifting of a mental barrier between them that made Miles Rivera seem more human, or her physical proximity to a man who…stirred something inside her. Good or bad, she couldn't say, but she most definitely didn't want to deal with magnified emotions right now. Let alone the sudden burst of heat she felt just being near him.
Telling herself the jittery feelings were a combination of justified anger and residual anxiety from her snooping mission, Chiara reached for her silver purse on the desk. Her hand came close to his thigh for an instant before she snatched up the handbag.
She didn't look back as she stalked out the office door.
Excerpt. © Reprinted by permission. All rights reserved.


Book Info:
His secrets are safe with no one, especially the woman who sets him on fire…
Ranching tycoon Miles Rivera has always kept the secrets of Mesa Falls Ranch under wraps—until desire trumps good sense. Because when he catches social media star Chiara Campagna snooping during a charity gala, he doesn't kick her out—he sleeps with her! Can he trust the stunning influencer as the tangled web of desire and deception ensnares them both?
Book Links: Amazon | B&N | iTunes | Kobo | Google |


Meet the Author:
Joanne Rock is a USA Today bestselling author. She's written over one hundred books, most recently focusing on sexy contemporaries and small-town family sagas. She enjoys romance for prioritizing relationships and encouraging readers to follow their dreams. A frequent speaker at regional and national writing conferences she enjoys giving back to the writing community that nurtured and inspired her early career. She has a Masters degree in Literature from the University of Louisville. When she's not writing, Joanne enjoys travel to gather new ideas.
Website | Facebook | Twitter | Instagram | GoodReads |