Today it is my pleasure to Welcome author
Amie Knight
to HJ!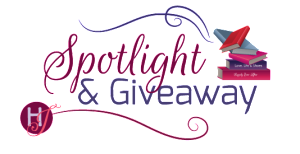 Hi Amie and welcome to HJ! We're so excited to chat with you about your new release, The Red Zone!

Yay! Thanks for having me. I'm super excited to be here.

To start off, can you please tell us a little bit about this book?: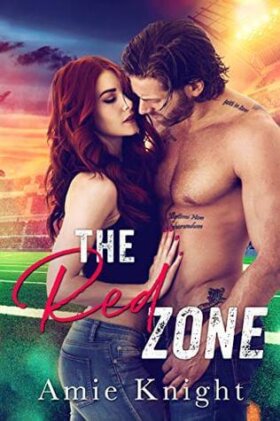 I'd love to. I absolutely love to read sports romance so I knew that one day, I'd take the plunge and write one. The Red Zone is me taking the plunge. This is really a story of Lukas, star quarterback, returning home to take care of his sister who has special needs after his mother passes. H'es been gone ten long years, but Scarlett Knox hasn't forgotten him and she also happens to be his baby sisters teacher. This book is sweet, emotional, sexy, and definitely funny at some parts. I cried and laughed plenty while writing this story. Hopefully people will love it and I will get to write an entire series of sports romances in the town of Summerville, Alabama. That's the plan anyway.

Please share your favorite lines or quote(s) from this book:
We had a past. Our present was rocky as hell at best. But I was keeping my head in the game and my eye on the prize—our future.

I'd never give her up.
I'd swim and drown. Jump and fall.
I'd try and I'd fail.
But, I'd just keep going.
For her.

He was the boy who'd gotten away, broken my teenage heart and stolen my first kiss.
He was the man who back to make me fall all over again.
What inspired this book?
My love for sports romance for sure inspired this book, but more importantly, I have a cousin with special needs very similar to, Ella, Luk's sister. A lot of the antics Ella gets up to are definitely inspired by my cousin, but really Luk's story is too. My cousin with special needs has a big sister who loves her like no other and takes care of her. She doesn't get the luxury of dating much with so much responsibility at home. I know she wouldn't trade that responsibly for anything in the world but her life isn't easy sometimes. I wanted to write their story and I wanted to give it an HEA.
How did you 'get to know' your main characters? Did they ever surprise you?
I am not a plotter but more of a fly by the seat of your pants kind of gal. So, the first 25k words of every book I write are very slow. And that is because I am getting to know my characters. Scarlett and Luk and even Ella were no exception. It took many many hours of writing them before I got to know them and yes, they surprised the heck out of me. Luk wasn't who I thought he was. He is sweet and kind and the most caring book boyfriend I've ever written. He wasn't supposed to be, but he just couldn't help himself.
What was your favorite scene to write?
Probably the pub scene. LOL I don't want to ruin it but it was hilarious and I just loved Luk's reaction.
What was the most difficult scene to write?
The letter. Definitely the letter. I cried buckets writing it and I read over it again and again and part of me was worried people would judge Lukas's mom too harshly but I had to stay true to the emotion of a mother finding out their child wasn't as healthy as planned. So, I ended up changing nothing, but man, I obsessed over it.
Would you say this book showcases your writing style or is it a departure for you?
Most definitely! Even though this is my first sports romance, my voice is throughout this book. My books all have tons of emotion, heat, and funny moments. This book showcases me well.
What do you want people to take away from reading this book?
I want people to be less scared of people that are different than them. I want people to be more aware when someone needs help and be willing to offer. That's all. Life should be simple like this, but it isn't.
What are you currently working on? What other releases do you have planned?
I'd love to be able to go on with this sports series and write stories for side characters in The Red Zone. So, my plan is to finish off the year with two more sports romances. That is, if my readers are on board.
Thanks for blogging at HJ!
Giveaway:

I'd like to do a paperback giveaway US only plus a $25 amazon gift card.
To enter Giveaway: Please complete the Rafflecopter form and Post a comment to this Q:

What are some of your favorite sports romances? Give me all the books to read!
Excerpt from The Red Zone:
Okay, this was fine. I was okay. Everyone was okay. This was not a time to panic. I mean, I was a little drunk. But I'd have to blame sexy ass Lukas and Mason for that. Admittedly, I'd been avoiding Lukas for a few days since our ballroom lessons. As he'd driven away that night, I'd realized Lukas and I could never be friends. It was a lie on his part and even more a lie on mine. It was never going to work. And now with him and Mason here I was stressed to the max. Ollie had told me that he thought our neighbor Mason might be interested, but I thought he'd been blowing smoke up my ass. I figured I was having drinks with friends. I now knew that wasn't the case. Goodness gracious, but those two both putting the moves on me were just a little too much for a girl like me. And where the hell had Hazel and Ollie run off to? I'd specially called her so I wouldn't be alone in this situation. How dare she leave me in my time of need? And I was drunk. She'd broken the hell out of girl code. I hoped whatever she was doing was worth it. And then I thought about what she and Ollie might be doing and I felt sick to my stomach.
I'd escaped to go to the bathroom, so I made myself pee while I took deep breaths and then after I washed my hands, I gave myself a pep talk.
"He is just Lukas Callihan. He is not God. You can resist him. You are his sister's teacher. He will probably leave and break your heart all over again. You can abstain. And you will."
Feeling strong and tipsy, I yelled, "Hell, yeah!" as I left the bathroom and plowed right into a hard wall of muscle. "Oomph."
I almost fell back on my ass hard, but two strong hands wrapped around my upper arms and held me steady. I blinked and two molten brown eyes smiled down at me.
"You okay?" Lukas questioned.
I nodded frantically because he was so close and my willpower was so low. All of my inhibitions had flown the coop, the alcohol only hurting my resolve in the long run. I wanted to lean in and kiss him right on those gorgeous lips. Damn him. "I'm great. Perfect! Wonderful!" Oh my God, why couldn't I shut up? "And why the hell didn't you tell Mason we knew each other?"
Using his pointer finger, he tapped his own chest. "Me? Why the hell didn't you?"
I threw my hands out in front of me. "Because it was awkward after you didn't!"
He grabbed my arm and dragged me down a small, dimly lit hallway near the bathrooms until we were alone. "Speaking of Mason. I don't think you should go out with him."
"What?" Of course I wasn't going out with Mason. I had no intention of dating Mason. I wasn't interested in him, but I didn't think that had anything to do with Lukas.
He ran a nervous hand through his hair and I almost softened. Until I saw his jaw tick and he ground out, "I don't want you going out with Mason."
My eyebrows landed at my hairline. "Excuse me?"
I couldn't be hearing him right. He did not get to tell me who I dated. "He's not the boss of you! Girl power!" Drunk me wanted to yell.
"Mason's not for you, Red." He had the audacity to look mad.
I scrunched up my face and crossed my arms. "Oh, please, tell me then, Luk. Who is for me?"
He stepped toward me and pushed in with his big body until he had me pinned between him and the wall behind me. He placed his hands on either side of my head and brought his head close to mine. I sucked in a breath at how close he was. His smell. God, it was addictive and intoxicating and if I hadn't been drinking beer all night I would've blamed that scent alone on how drunk I felt.
"I'm calling dibs, Scarlett."
I shook my head back and forth, trying to clear it. "Dibs?" I questioned. "Dibs?" I asked again because what the hell was he talking about? But the possessive look on his face said it all. And I didn't like it one bit. Oh, no, he wasn't. I wasn't a pork chop or a few Skittles. "You can't call dibs on a person, Lukas. What the hell is wrong with you?" Oh, the alcohol was out in full force now.
"I already did," he said from between clenched teeth, his face hard, unyielding. His nostrils flared as he took a few deep, calming breaths, but I was still hella fired up. "Come on, Red. I think you can feel this thing between us." He leaned even further into me and I caught that fresh pine wood scent that made my head spin and my knees weak. Like the girl from every romance movie I'd ever seen, I swayed in a bit, all the while loathing my poor choices.
This man. He made me angry. I was his sister's teacher. It was unethical as hell. He could break my heart. He had. It had only been a teenage crush, but nevertheless I'd felt destroyed. What would I feel like as an adult? An adult who wanted to be married and have children. And then I dared. I dared to dream about this sweet smelling man with his expressive eyes, plump pink lips, and square jaw covered in the most delicious scruff I'd ever seen in my whole life coming home from work all sweaty and dirty. I wouldn't make him dinner or greet him at the door with a highball of his favorite scotch. No. Oh, I'd give him a bath. I'd put him in the tub and soap him up with my bare hands, ditching the very idea of a washcloth and touch him in all the places I'd been dying to touch him since I was fourteen years old. Apparently drunk me loved baths and abs.
"I don't feel anything," I denied vehemently, lying through my teeth. I felt a lot, mostly right between my legs.
He smiled. The devil. "You do." His eyes bore into mine. "Right here." He tapped the spot right over my heart through my shirt with the tip of his pointer finger.
I brought my own hand there, rubbing the spot dramatically. "What? No! That's just heartburn. I had tacos for lunch."
"Fucking adorable." A low chuckle hit me straight in my girly parts and I pressed my thighs together and closed my eyes. He was winning. He was winning and he wasn't even trying. Because once that chuckle hit my ears, I was back in that bathtub and soaping up my hands for round two with the best pair of abs in the land. They'd be hard beneath my soft hands and I'd let my slippery palms travel up to the expanse of his wide, smooth chest with the most perfect nipples that ever existed in my imagination.
"What's it gonna be, sweetheart?" His breath across my lips snapped me back to reality like a bucket of ice-cold water over my head. Not my lips. Not a kiss. That would break me. I cleared my throat awkwardly even as my face burned. My fantasy vanished into thin air and once again I was pressed up against a six-foot-four tall muscled wall of total manliness and we weren't all wet and sudsy. And that was a damn shame because I was just getting to the juicy part of my bath time story and it just happened to be below his waist and under a mound of bubbles.
He moved in even closer if that was possible, totally invading my space and intruding on my barely hanging on sanity. And that's when I felt it. Long and thick and hard right up against my stomach, and heat rushed through me while my belly did so many somersaults you would have thought a gymnast was living in there.
But I had to get control. I was Ella's teacher, first and foremost. And this man was just another guardian I had to deal with. He wasn't the good-looking, carefree boy I'd tutored in grade school, and I wasn't the nerdy girl with braces and a pile of insecurities that could rival Mount Everest. I was confident. I was a badass. I was a woman. Not a silly girl anymore.
It was like he could read my thoughts because his tongue came out, darting across his full bottom lip, and my eyes nearly crossed. And I was suddenly back in high school and mooning over the star quarterback like a lovesick little girl. Run for your life, my mind screamed while my stomach brushed his erection and purred like a damn cat. My inner teenager was such a slut. And inebriated me wasn't much better.
Just no. Taking a deep breath, I summoned my innate redheadedness and got my shit together before saying, "There's only one thing I feel between us, Mr. Callihan." I somehow managed to sound sultry and sexy like every redhead I'd ever seen on TV instead of the hot mess I usually was. I pulled my bottom lip between my teeth and gave it a suck before releasing it with a smirk.
His eyes dashed to my lips, eating them up, and his pure look of desperation only spurred me on. "Fuck, but I really like it when you call me that."
I settled my hands on his broad shoulders and leaned over until my lips were right at his ear. Standing on tiptoe slowly, I made sure my stomach brushed low and hard against the bulge in his pants before whispering, "And your cock isn't my problem."
Excerpt. © Reprinted by permission. All rights reserved.


Book Info:
They say the red zone is the hardest place to score.
But for me, those last twenty yards were my sweet spot.
They didn't call me Lukas "Last Minute Lucy" Callihan for nothing.
I was at the top of my game…until life sacked me harder than any linebacker ever could.
Losing my mom was devastating and left me as the sole person responsible for my little sister.
Taking care of Ella and juggling my career was like playing the hardest game of my life.
My only saving grace was Scarlett Knox, Ella's sexy, red-headed, no-nonsense teacher.
She loved Ella. She hated me.
She thought I sucked at this parenting thing, and she wasn't wrong.
But whenever she was around I got the same earth-shattering, heart-stopping feeling I did when I was only twenty yards from the goal line.
She made me feel like I was back in the red zone, a place I'd never fumbled.
Until now.
Book Links: Amazon | B&N | iTunes | Kobo | Google |


Meet the Author:
Amie Knight has been a reader for as long as she could remember and a romance lover since she could get her hands on her momma's books. A dedicated wife and mother with a love of music and makeup, she won't ever be seen leaving the house without her eyebrows and eyelashes done just right. When she isn't reading and writing, you can catch her jamming out in the car with her two kids to '90s R&B, country, and showtunes. Amie draws inspiration from her childhood in Columbia, South Carolina, and can't imagine living anywhere other than the South.
Website | Facebook | Twitter | Instagram | GoodReads |