Today it is my pleasure to Welcome author
Jennifer Ashley
to HJ!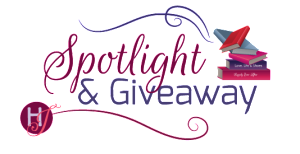 Hi Jennifer and welcome to HJ! We're so excited to chat with you about your new release, The Secret of Bow Lane!

Hi all! Great to be here

Please summarize the book for the readers here: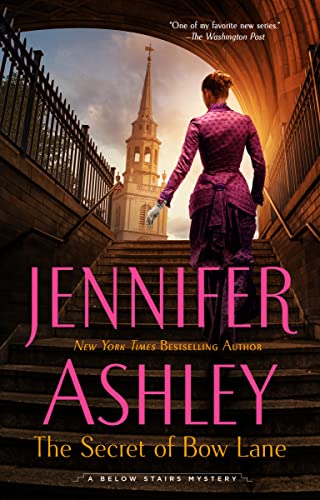 Kat Holloway, a young cook in Victorian London, is amazed when her bigamous husband's legal wife tells cat that the man might have been quite wealthy when he died. The hunt for his fortune, and his possible murderer, takes Kat on a journey into her own past, where she examines much about her troubled former life. She recruits Daniel McAdam, a man she fears she's growing to close to, as well as her friends Lady Cynthia and Tess, to help.

Please share your favorite line(s) or quote from this book:
I like the scene where Kat visits the rooms where she grew up with her mother:
In some ways, as I stepped through the door, it was as if no time had passed. I'd dash upstairs on light feet, singing, I'm home, Mum! And she'd look up from whatever she'd been busy about and send me the smile that made me know I was loved. My mother would never let anything bad happen to me, no matter what, and I'd been secure and comforted in that knowledge.
Please share a few Fun facts about this book…
Research in this book was fascinating. For example the Goldsmiths Company of London assessed the purity of coins cast by the Royal Mint in a trial with judge and jury.
Another interesting point in this book is that Kat and Daniel come head to head with the question of their relationship.
What first attracts your Hero to the Heroine and vice versa?
Daniel finds Kat to be not only beautiful but sensible, kind, smart, and good-hearted. Kat finds Daniel handsome, funny, intelligent, generous, and also mysterious.
Readers should read this book….
If they want a novel with historical mystery and romance, an intriguing puzzle, and Kat learning more about her own past, which translates into awareness of her present.
What are you currently working on? What other releases do you have in the works?
I am working on the 7th book in the Kat Holloway series, and a couple other historical mysteries, as well as more historical and paranormal romances. I'm always writing something!

Thanks for blogging at HJ!
Giveaway:

One print copy of The Secret of Bow Lane by Jennifer Ashley. US only.
To enter Giveaway: Please complete the Rafflecopter form and Post a comment to this Q:

Have you been to London? If so, what was your favorite thing about it? If not, what would you most like to see?
Excerpt from The Secret of Bow Lane:
We took Grace to Primrose Hill, north of Regent's Park, a very pleasant space with a view of London to the south and Hampstead to the north.

I stood on the green and surveyed the vista of the metropolis, its brick chimneys leaking smoke into the air despite the fineness of the day. Food still had to be cooked, factories to function, and trains to run, no matter the weather. Coal fires were the necessity and the bane of everyday life. But here, on this hill, fresh air dissipated the smoke, and I could breathe.

"We ought to have our cottage here, Mum." Grace held my hand loosely as we gazed at the view. I panted a bit from the walk up the rise. Daniel wandered the lower slope of the hill, looking for I knew not what. "When you have your tea shop, and we live in a cottage," Grace finished. "It's nice here."

"A fine idea." It was likely we'd only be able to afford tiny rooms over the shop at first, but I liked to hear Grace's confidence that we'd have our cottage one day.

I was as much a dreamer as Joe had been, I mused. He with his country estate on the coast of Kent, I with my tea shop and cozy cottage with Grace. We all wanted pie in the sky.

"Found it!" Daniel called to us, waving his arms.

Grace slipped from my grasp and skipped down the hill to him, her knee-length skirts bouncing. She'd be wearing longer skirts in no time, as my beautiful girl was becoming a lovely young woman.

Suppressing the pang in my heart, I followed Grace to where Daniel waited next to a tall oak.

"What have you found, Uncle Daniel?" Grace chirped. Daniel had been calling himself that to her, and Grace had decided it was a good enough moniker for him. Grace knew that Daniel and I were closer than brother and sister, but she good-naturedly went along with the name.

"Shakespeare's Tree." Daniel patted the thick bole beside him.

"Shakespeare's?" Grace gazed at it, wide-eyed. "It must be very old. Did he sit under it while he wrote Julius Caesar?"

I felt a surge of pride that a daughter of mine knew about Shakespeare and his works. Joanna was making certain Grace learned of the grand traditions of English drama.

Daniel's eyes twinkled. "Shakespeare never knew this tree. It was planted, oh, nearly twenty years ago now, to mark his birthday." He pointed to a plaque of faded lettering that proclaimed the tree had been set here by the actor Samuel Phelps, and funded by the Workingmen's Shakespeare Committee.

We admired the tree for a time, its shade welcome in the September sunshine. Trees lasted, I told myself. This one would watch over the park and the metropolis after the three of us were long gone. A sobering thought.

To shake myself out of these maudlin musings, I said brightly, "I believe it's time for tea. With plenty of cake."
Excerpt. © Reprinted by permission. All rights reserved.
Book Info:
A stranger who appears on Kat's doorstep turns out to be one Charlotte Bristow, legal wife of Joe Bristow, the man Kat once believed herself married to—who she thought died at sea twelve years ago. Kat is jolted by Charlotte's claims that not only was Joe murdered, but he had amassed a small fortune before he died. Charlotte makes the cook an offer she cannot refuse—if Kat can discover the identity of Joe's murderer, Charlotte will give her a share of the fortune Joe left behind.
With the help of Daniel McAdam, her attractive and charismatic confidante, Kat plunges into her own past to investigate. When it becomes apparent that the case of Joe's death goes far deeper than simple, opportunistic theft, Kat and Daniel's relationship is put to the test, and Kat herself comes under scrutiny as her connection to Joe is uncovered. She must race to catch the real killer before she loses her job and possibly her life.
Book Links: Amazon | B&N | iTunes | kobo | Google |


Meet the Author:
Jennifer Ashley is the NY Times bestselling author of more than 100 novels and novellas in romance, mystery, fantasy, and historical fiction. She also writes as Allyson James and Ashley Gardner.
Website | Facebook | Twitter | Instagram | GoodReads |