Today it is my pleasure to Welcome author
Jennifer Rebecca
to HJ!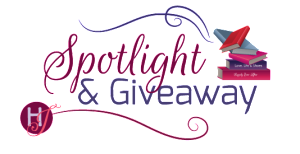 Hi Jennifer and welcome to HJ! We're so excited to chat with you about your new release, The Senator's Secret!

Hi! Thanks for having me. I hope everyone enjoys Jake and Grace and much as I did writing them.

Please summarize the book for the readers here: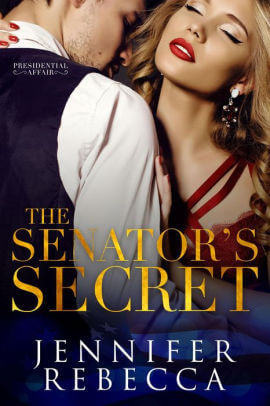 Jake is a former Navy SEAL turned US Senator. He's from a high profile political family in New York and that comes with some pretty high expectations, one of those is a Presidential run. His playboy ways are the only thing keeping him from the highest office.
Grace is a high powered fixer attorney with a spotless reputation. That is until a package of unsavory photos are left on her desk. She knows that she'll need to act fast to clean up this mess. Unfortunately, that means asking for help from the one person she can't stand.
Jake's winning solution? A marriage of convenience. But what happens when fake feelings become all too real and the real source of the blackmail plot is uncovered?

Please share the opening lines of this book:
"No. No, no, no, no, no!"
This can't be happening. My hands shake as I flip through picture after picture. How could this have happened?
I've been so careful. I have meticulously watched every move I have ever made throughout my entire life.
Please share a few Fun facts about this book…
Jake is a dirty birdie.
Grace is a cat hoarder. (She has 8!)
The ensemble cast of friends is maybe my favorite I have ever written. They include: Rick and Cara (book 2), Jules and a mystery man (book 3), lovable parents that are always a little inspired by my own.
The New York/ New Jersey setting for book one is an homage to my husband, Sean, who is from New Jersey. Same goes for Rick and Jake being former Navy SEALs who were previously stationed in San Diego (my hometown). I met Sean when he was stationed there as part of a Submarine Squadron.
The Magic Boardinghouse Tavern is based on a real place in Seattle. My husband is a big MTG nerd and we were able to go there after Book Splash so it was fun to put that in there. He laughed when he read it.
The Senator's Secret was only ever supposed to be one book… and then it was two… and then it was three because Jules is just so much fun!
Playlist
Dirty Little Secret—All American Rejects
Fortunate Son—CCR
Beautiful People—Ed Sheeran ft.
Bad Guy—Billie Eilish
Classic—MKTO
I Don't Care—Ed Sheeran ft. Justin Bieber
End Game—Taylor Swift ft. Ed Sheeran and Future
New York at Night—Old Dominion
Come Over—Sam Hunt
Halo—Beyoncé
Everything I Wanted—Billie Eilish
Love the Way You Lie—Eminem ft. Rhianna
When the Party's Over—Billie Eilish
Someone You Loved—Lewis Capaldi
My 4 Letters—Brielle Von Hugel
Please tell us a little about the characters in your book. As you wrote your protagonist was there anything about them that surprised you?
Grace was always such a badass. She's poised, she's brilliant, she's beautiful, and radiates confidence. But she had a vulnerable side that came out when writing her and it surprised both me and my editor, Kayla. I really like that. I think confidence is incredibly sexy and all women should know that they are beautiful and powerful in their own right. But we're also all a little vulnerable in one way or another, we all have our insecurities and I'm no exception. I am both confident and shy. It made her feel more real to me to see both sides of the coin with her.
If your book was optioned for a movie, what scene would you use for the audition of the main characters and why?
The scene where Jake and Grace meet at the Magic Boardinghouse Tavern to discuss how to solve their problems. He throws her off balance and it's the real beginning of their dance around each other. It was so much fun to write.
What do you want people to take away from reading this book?
I just hope they enjoyed it. I've been a reader for years. Books help me unwind or wipe away a tough day. My mom and I buddy read some amazing romcom books when my grandfather was in the end stages of Alzheimer's and we were just emotionally drained and so sad. (Check out Robyn Peterman's Handcuffs and Happily Ever Afters. We laughed the entire time.) I'm not looking to change the world but maybe just bring a little bit of enjoyment to someone else.
What are you currently working on? What other releases do you have planned?
I am currently finishing up Caught by the Chief of Staff, which is Rick and Cara's book. (Hello secret baby! I have been dying to write one for years)
My up coming releases this year are bananas and it's going to be so much fun.
The Senator's Secret-March 23
Caught by the Chief of Staff-Apr 27
Hush Little Baby , Liam Goodnite book 1 (This is the spinoff to my Claire Goodnite series)-May 18
The Press Secretary's Passion-June 15
Don't Say a Word, Liam Goodnite book 2-Aug 10
And then I have two world books which are so exciting because you really get to stretch your creative legs to jump into someone else's world and play. I love that.
Those are:
Trap (Corinne Micheals Salvation Society)
Dark Horse (K. Bromberg's Driven World).

Thanks for blogging at HJ!
I love giveaways! And Silent Auctions. Live auctions make me nervous. I'm always afraid I'll scratch my nose and accidentally buy a $5mil painting by accident.

Giveaway:
A signed copy of The Senator's Secret and a Dangerous Dames Ballcap (US Only)
An ARC of The Senator's Secret (International. We'll spread the love)
To enter Giveaway: Please complete the Rafflecopter form and Post a comment to this Q: Oh my gosh! Tell me what you love to read? What do you like to see more of? Less of?
MY checklist is:
A bossy hero
A lady who doesn't put up with that shizz
A little suspense, maybe a murder or two
And all the romance…….

What's yours?.
Excerpt from The Senator's Secret:
"And then we get married and win a presidential election," he explains, effectively crushing my hope. Why would he want to get married? That's utterly ridiculous.
"We can't possibly get married," I say for lack of anything else.
"And why is that?" Chancellor counters. "People of our station get married all the time for political reasons."
"You sound like a historical romance novel," I inform him. "'People of our station.' Who talks like that?"
"I do. And it's true. It's not like I don't admire you. I find you smart and driven, not to mention beautiful," he says. "I know you turn me on and so do you, because you felt how hard I was last night when you were pressed up against me."
I can't help the gasp that slips from my lips at his crude words, but I pull myself together as best as I can.
"A mild breeze would probably make you hard," I tell him as I roll my eyes.
"Ouch!" He puts a hand to his chest. "You wound me."
"I think you'll survive," I droll.
"So you don't find me attractive?" he counters my argument.
"I never said that." And I do my best to bury the excitement I feel when bantering with Jake Chancellor as deep as I possibly can, because the temptation of giving in to him is oh so tempting.
"And I don't turn you on?" he asks me. "Because from here it looks like your nipples were hard little points in that tiny black dress, and I felt them against me."
"It was cold," I say, looking away from him as my cheeks turn pink. I don't want to give him any possible indication I might want him like he says he wants me. But I have a sinking feeling in the pit of my stomach that not much gets by Jake Chancellor.
"And there was that pretty pink blush," he explains as he points to his own cheeks. "Here." And then he points to the base of his neck. "And here. I can't help but wonder if you blush like that all over."
"Jacob." My voice is rough, and my eyes close as I try to shut out his words. I can't let them affect me like they do.
"You can call me Jake," he tells me. "Everyone else does."
"I think I prefer Jacob," I answer, and in that moment, he looks like he does too.
"What will you call me late at night?" he asks me after a moment, and his voice is husky and sultry. I know instinctively that this is how he sounds late at night, in bed after hours with a woman.
"Jacob."
"And what will you call me in bed?" he furthers.
"Jacob," I breathe, and I can feel myself giving in to him. He knows it, and so do I, but still… "I haven't agreed yet."
"But you will," he predicts. "What other choice do you have? Besides, imagine what you could do to change the world as First Lady."
"That is alarmingly tempting," I concede, but if I take up his offer to make me his First Lady, I will be doing it for all the wrong reasons. I could change the world, yes; we both know that I'm capable of anything. But without love, would it even matter? "Somehow, I bet you could tempt the devil himself."
"I don't want to tempt the devil. I just want to tempt you."
I look back at him, because his words, spoken quietly and without a hidden agenda, ring truer than anything else said tonight between us.
"And I like that you call me Jacob."
"And what happens when someone else sells a story from your bed when you're supposed to be hopelessly in love with me?" I ask, and I can't help but feel like a fool for looking more than a little vulnerable as I speak the question. I can't believe I let it slip that his affairs would bother me so much. I can only hope he reads my reluctance as worry over our image and not that his extramarital affairs would cut me deep when we're not even in a relationship to begin with. It all sounds so silly.
"There won't be any other women in my bed." His voice is strong and sure. He sounds so confident in himself and his ability to be faithful to a marriage with no love or intimacy.
"Why?" I blurt out before I can stop myself. I really should be more mindful of my words, but around Jacob Chancellor, I just can't seem to help myself.
"Because you'll be in my bed."
Excerpt. © Reprinted by permission. All rights reserved.


Book Info:
My carefully crafted life is being threatened.
Someone wants to tarnish my squeaky clean image. I make my living cleaning up the messes left behind by New York's elite. But what happens when my life becomes the mess that I avoid so carefully?
Can I trust the one man I swore to hate forever, the sexy U.S. Senator whose name is on everyone's lips, to help me?
I guess a little blackmail never looked so sexy…
Book Links: Amazon | B&N | iTunes | Kobo | Google |


Meet the Author:
Jennifer is a thirty something lover of words, all words: the written, the spoken, the sung (even poorly), the sweet, the funny, and even the four letter variety. She is a native of San Diego, California where she grew up reading the Brownings and Rebecca with her mother and Clifford and the Dog who Glowed in the Dark with her dad, much to her mother's dismay.
Jennifer is a graduate of California State University San Marcos where she studied Criminology and Justice Studies. She is also a member of Alpha Xi Delta.
13 years ago, she was swept off her feet by her very own sailor. Today, they are happily married and the parents of a 10 year old and 9 year old twins. She lives in East Texas where she can often be found on the soccer or baseball fields, drawing with her children, reading, or wondering what the hell her senior citizens have gotten up to now. Jennifer is convinced that if she puts her fitbit on one of the dogs, she might finally make her step goals.
She loves a great romance, an alpha hero, and lots and lots of laughter.
Website | Facebook | Twitter | Instagram | GoodReads |