The Billionaire's One-Night aby by Joss Wood is a steamy, heartfelt and entertaining first look into the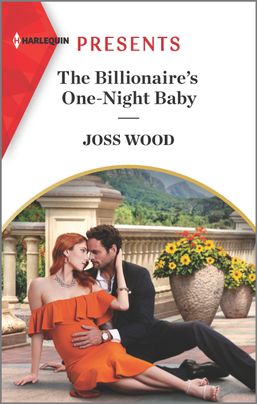 Scandals of the Le Roux Wedding series.
Jago and Elodie Kate (Dodi) have a complicated relationship. Both are shaped by their personal heartbreaks and upbringings which flows into their interactions. One mind blowing night changes their lives for ever. Being Dodi's best friend's brother doesn't help either.
Jago is the intense billionaire whose life-long reluctance to be a father stemmed from his upbringing and beyond the economics, Jago thinks he doesn't have what a child needs to be raised. Dodi is the unenchanted Wedding Boutique owner and when Jago swoops in to rescue her; she rejects him. Dodi is wealthy in her own rights and doesn't need Jago's help financially. Determined to step-up Jago doesn't give up on Dodi and they slowly start dismantling their inner walls. Attractions and emotions are stirring a plenty but is it enough to build a happy ever after?
The lyrical writing of Joss Stone is exceptional. I loved The Billionaire's One Night Baby because the emotion is perfectly captured, the characters are hugely likeable and the pages pours with the intensity the exotic Presents story world creates. Joss Stone always creates stunning backdrops with incredible detail of even the moon. It's easy to picture in the mind and really helps with the elegant mysteriousness of such a stunning country.
Loved it!
Book Info:

Publication: June 22 | Harlequin Presents | Scandals of the Le Roux Wedding #1
Running Johannesburg's top bridal boutique doesn't mean Dodi Lewis believes in happily-ever-after. Past experience has shattered that illusion. But a single breathtaking encounter with Jago Le Roux—that Dodi believes in!
After growing up with a volatile father, Jago's sure a family isn't for him. Until Dodi tells him she's pregnant… Suddenly Jago can't picture a future without his child—or Dodi! That means putting his emotions on the line, something he's never done before…
From Harlequin Presents: Escape to exotic locations where passion knows no bounds. Read all the Scandals of the Le Roux Wedding books:
Book 1: The Billionaire's One-Night Baby
Book 2: The Powerful Boss She Craves