Today it is my pleasure to Welcome author
Charlotte O'Shay
to HJ!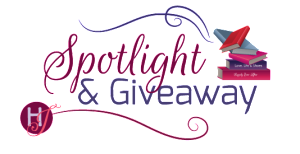 Hi Charlotte and welcome to HJ! We're so excited to chat with you about your new release, Their No-Strings Affair!

Hello Romance lovers! I'm so happy to be back at HJ. I'm excited about my recent release Their No-Strings Affair, a steamy, enemies to lovers contemporary. As luck would have it, the ebook version of this story is currently offered for $1.99 for my Christmas in July sale.

Tell us about the book with this fun little challenge using the title of the book:
Ok, here goes.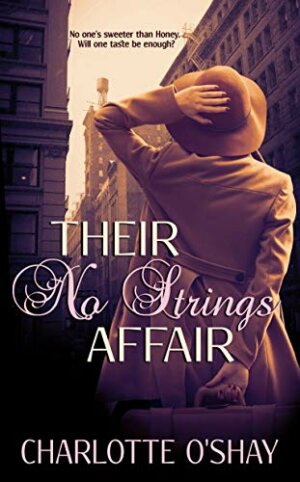 T is for Toppling a tray on the boss
H is for Honey Hill, yes that's her real name
E is for Enemies to Lovers
I is for Instant Attraction
R is for Rulebreaking
N is for No job and No apartment in NYC
O is for One-month affair
S is for sexy, surly ex-SEAL
T is for Tryst with a Timetable
R is for Risking her heart again
I is for Ice cream, Honey's favorite dessert
N is for Nightmares
G is for Guilt and Guilty pleasures
S is for Scary Italian Mamma
A is for All I want for Christmas is you
F is for Friends like Lizzie
F is for Figuring out you effed up
A is for Anything to get Honey back
I is for Independent woman
R is for Reunited and it feels so good
Please share the opening lines of this book:
"Stop right there." The deep, take-no-crap voice came from behind her.
She sped up her fast walk down the corridor, her fingers tightening on the silver-plated tray wobbling on her shoulder.
"I said stop."
Stopping for a voice like his would be like strolling into the middle of Times Square against the light. She moved faster.
"I know you can hear me."
The irritated, male growl was pitched low; probably so guests who ventured out of the main ballroom wouldn't be disturbed.
Please tell us a little about the characters in your book.
Honey used to think she wanted nothing more than a man and a family of her own. But when she finds out her boyfriend 's been cheating on her, she's shocked into taking action. She leaves her small town and heads to NYC to pursue her art career, vowing not to look for a permanent relationship but just fun on her terms.
Jake is an ex-SEAL and now head of his own security firm. He has heavy baggage from a tragic childhood accident. Time is running out for him to make good on a promise to his mother in the hopes of assuaging twenty years of guilt.
Neither Jake nor Honey expects the instantaneous attraction. Isn't that always the way it happens?
Please share a few Fun facts about this book…
This is a romance but it's also kind of a love letter to NYC.
I live in the city and it was fun to send my characters to a bunch of my favorite spots. Jakes wines and dines Honey (and her brothers ) showing them around his city. They even go ice-skating at Rockefeller Center and to the Holiday Light & Train show and Italian food in the Bronx.
What first attracts your Hero to the Heroine and vice versa?
Honey and Jake are a enemies to lovers, opposites attract couple. He's this brawny, uptight security professional and she's a scrappy artist with short purple hair and piercings.
Honey may think Jake looks like a Roman god, but she won't back down when he confronts her at their first meeting. In fact she drops a tray of glasses on his feet.
He's secretly impressed by her nerve and surprised to be very turned on by her attitude.
The First Kiss…
When his hand cupped the back of her neck and warm fingers found the hammering pulse behind her ear, she jolted and swayed, then grasped his thighs to steady herself. Every thought coalesced into one.
Kiss me. Don't make me wait. Don't make me ask. Kiss me.
But he didn't. He only tucked her head under his chin, and now the scent of lemon and leather and him was right there as she sucked in another strangled breath.
Enough waiting.
She flicked out her tongue to taste the warm skin at the base of his neck for the barest second.
If your book was optioned for a movie, what scene would you use for the audition of the main characters and why?
I would use the second meeting between Honey & Jake. They had a confrontation earlier in the evening. Later Honey sneaks into an empty hotel room to take a shower. Of course it turns out to be Jake's room.He pulls a gun on her but the scene ends with Jake realizing Honey has no place to sleep and offering to let her stay in the room with him.So a lot of emotion in this scene.
Then she was out of the bathroom in skinny cargo pants and a long-sleeved white tee. Even though every inch of her skin was now covered, his pulse amped up even more. With every muscle tense and on edge, he was a rocket about to go off. The well-worn, too-snug clothes clung to every curve of her tight little form. For the first time in his life, he appreciated the term second skin.
She hitched her small knapsack onto her shoulder.
"Okay," he said looking over the top of her spiky hair, looking anywhere but at her unadorned face or her body. "Let's see your ID, and then you can go."
She opened her mouth, then closed it, stuck her hands into her back pockets.
"I lost my ID when I lost my house key." She lifted her chin.
He rolled his eyes at the ornate ceiling. "Basta! Are you kidding me? Isn't it too late for this kind of nonsense? It's two in the morning. I'm not going to prosecute you. I'm just going to note your name and information." And flag it so you're never allowed anywhere near anything I'm in charge of again.
She chewed her bottom lip, shook her head back and forth. "Listen, I want to be gone as much as you want me to leave. I don't have my ID, though."
A thought occurred to him, which should have hit him much sooner.
"If you have no house key, where are you going now?"
"Not that it's any of your business, but I'm going to stay with a friend."
"Where?" The question shot out fast enough to fluster her.
"I, um, the address is in my phone." She looked down and fumbled with the screen, but not before he saw the rush of deep pink that washed over her skin from throat to hairline. "It's about ten blocks from here." She pocketed the phone, still not meeting his gaze.
"You're a terrible liar. Fake name. Lost ID. You're insulting my intelligence, H. Hill."
"I don't care whether you believe me or not. My name is Honey Hill, and I did lose my ID. Unless you're going to call the cops, I'm leaving now."
She turned smartly and walked to the door.
Puzzle pieces fell into place as he studied her—her straight-backed, proud posture, her neck tilting slightly to the side. She reminded him of a slim-stemmed flower with delicate, silvery petals. A summer flower that somehow made it into late fall with no protection from the elements. It was two a.m. Though it was unseasonably warm for this time of year, it was still late November in New York. The temperature outside had dropped to forty degrees. She had no jacket, just a death grip on that miniscule backpack.
The words came out before he knew what he was saying. "If you need a place to sleep tonight, you can stay here."
His deep voice was casual, almost matter of fact.
Honey kept her hand on the doorknob and made an effort to compose her face before she turned back to respond.
It was a struggle not to react when part of her wanted to do a sky-high fist pump and the other part wanted to slump over in exhaustion. Absolutely the last thing she wanted to do was go back out into the chilly November night, walk ten blocks to her Ford Escort, which she'd christened Fred and who was the friend she'd be staying with tonight.
Right now, the warmth of a bed and the thought of a bathroom, the glory of a bathroom, the blessing of not sleeping in her clothes, especially with her interviews tomorrow, was beyond tempting.
She turned around then, and yeah, there was one more, very alluring thing. She was looking at—no, practically drooling over—hands down, the most gorgeous guy she'd ever set eyes on, a tanned, shirtless, six-packed god with a pistol stuck in the back waist of his pants.
No, she couldn't do this.
How would she ever sleep?
She had to say no.
"Okay," she said.
If your hero had a sexy-times play list, what song(s) would have to be on it?
Jake listens to a lot of moody Coldplay. The songs Magic and Yellow remind him of Honey.
If you could have given your characters one piece of advice before the opening pages of the book, what – would it be and why?
Your lives are about to change forever. You will put your heart out there against your will. There will be emotional pain. More than you've ever experienced before. But it will be worth it in the end.
Honey and Jake are prepared for a fling, a sexy tryst with an end date. Neither are ready for the intense feelings they evoke in each other or the possibility of a life changing permanent relationship.
What are you currently working on? What are your up-coming releases?*
I'm putting my novella Forever in a Moment into audio which is a fun process. I've found 2 amazing narrators in Stephanie Montalvo and Logan McAllister. It will come out late summer I think.
I'm writing a novella for my email list subscribers and releasing a chapter each month. It's a friends to lovers romance with suspenseful elements called My Only One.
I'm working on two novels I hope will be published by year end/early 2010. One called Revved Up and the other titled Bring the Heat.
I invite anyone who'd like up to date info about releases, freebies and exclusive content to sign up for my list at: eepurl.com/b4LBvn
We're a fun group!


Thanks for blogging at HJ!
Giveaway:

Open internationally! One signed paperback of Their No-Strings Affair , one Charlotte O'shay pen and one Burt's Bees tinted lip balm< my fave!
To enter Giveaway: Please complete the Rafflecopter form and Post a comment to this Q:

Honey takes an apartment in Jake's townhouse and they soon become housemates with benefits. Do you have a memorable -either positive or negative-roommate or housemate experience?
Excerpt from Their No-Strings Affair:
Certain he had something resembling breakfast or a power bar in his gourmet kitchen, she carefully closed the apartment door and started a stealthy tiptoe down the stairs. The house had a solid silence that soothed. Like the place had been there forever and would last through eternity. She pushed out a nervous breath and checked her phone. Six o'clock. Was Jake still asleep? Working out? Already out the door?
It didn't matter. All she had to do was grab a quick something from the fridge to tide her over, before she got on with her day.
Ahhhh. She closed her eyes on a blissed-out sigh as she crept into the empty kitchen. Coffee was coming down, brewing on an automatic setting. She pulled in a long inhale, then examined the cupboards with purpose. The one over the coffee machine would have mugs for sure. She opened it ever so gently and…score. Getting on her tiptoes, she grabbed a mug and poured. Found sugar in a ceramic bowl, dropped in two cubes, and took one, long, sweet gulp.
A door thunked closed on the floor above her, and she felt the quick, heavy tread of feet coming downstairs.
Jake.
It was too late to do anything but own it.
So she took down another mug and poured him a
cup.
"Good morning." She ignored the startled look on
his face and held the mug out to him with her best barista smile. "Cream and sugar?"
He ran his palm over his face, scraping over the stubble he'd shave after his workout. Then he blinked his eyes open and shut, but yeah, she was still there. He was conscious that he was staring; his mouth might even be hanging open.
The terry robe swam on her, but somehow it worked for him—big time. She was Tinkerbell after a shower, or Tinkerbell right after she woke up or had sex. Oh, man, was he really equating Honey to a Disney character? The answer was yes, and he'd gone batshit crazy.
The clock on the wall said six oh five, and his morning wood was raging. And now there was no way to erase the triple X dreams he'd just awakened from, fantasies complete with details of every surface he could take her on in every room of this house, not when his fantasy was smiling like an angel and holding out a mug of coffee.
Oh, man. This was a mistake. You're freakin' brilliant, Jake. A tenant was one thing. He was ready to find one. It was the natural next item on his list, for the easy cash flow one would bring while he figured out when to put the townhouse on the market.
But a living, breathing temptation who slept upstairs, someone he'd come home to every day of the
week? Someone who pissed him off so much he'd sworn he wouldn't touch her unless she made the first move?
Was she even twenty-one? Damn, he'd never seen her ID. When his buddy at the precinct ran her plate, why hadn't he gotten her personal info too? But how to ask that? Hey, so there's this girl I have the hots for. Bro, is she legal?
His gaze skidded over her pure profile, then he forced himself to look away. To look at anything but her unpainted lips and youthful cap of hair. What the f@*k, Jake? He swallowed, racked his brain for what she'd said—and hadn't said—in their conversations going back to that first night's confrontation at Vlad's wedding. What was it? Yeah, right. She was filling in for a friend for the night. And she had an interview. Then last night she'd said she was an artist. Keep your eyes off her and remember, Jake.
"Black is good," he said, taking the mug she held out.
"I helped myself to the coffee." She shrugged, smiling, and he'd swear her silver hair took on a halo- like sheen around her head, and the effect of all of her angelic perfection hit him with a satanic jolt of lust.
Moving fast, he stepped back round the other side of the center island before she saw the hard evidence of her effect on him in his gym shorts.
"No problem. But, Honey?"
She raised her brows till they reached the bottom of the feathery fringe of pale hair on her brow.
He cleared his throat and took a sip of the coffee. It was scalding, but he gulped some more anyway.
She moved to the counter, slid up to perch on one of the stools at the center island, and once she was situated, sitting there like a sweet apparition on the head of a pin, she pulled the sides of the robe up and over her lap.
Eyes to yourself, Jake. He refocused and found his voice.
"How old are you?" He barked out the question in his head-of-security voice. The one she'd scoffed at all those nights ago at the Pierre. "And bear in mind I can verify everything you say."
She laughed, and the low, sultry sound of it made him wish he was a stand-up comic or Santa Claus or her favorite sit-com because how good would it feel not to be rule-bound, list-making Jake but the guy who made Honey laugh on the reg? How good would it feel to shed his business persona, the ass-kicking, ballbuster he showed the world and just be his own damn self?
Excerpts. © Reprinted by permission. All rights reserved.


Book Info:
Honey packs everything she owns and heads to NYC to jumpstart her art career. Her cheating boyfriend is history, and she finally acknowledges the truth of her mother's mantra: Careers are forever and happily ever after isn't in their DNA.
All she needs is a job and a place to live. What she doesn't need is a taciturn, sexy, ballbuster but she's woman enough to know the difference between need and want. Isn't she?
Jake's childhood was marred by tragedy and his future hijacked to a promise born of guilt. His failure drove him to a career as a SEAL and a security expert.
But it's not enough. Now he'll give up his freedom in reparation for the life he lost. Honey may be the last sweet stop on the road to a joyless future. If it's what they both want, where's the harm in a no-strings affair?
Book Links: Amazon | B& N | iTunes | Google |


Meet the Author:
Charlotte O'Shay lives in NYC, the City of Dreams with her suit and tie wearing corporate warrior and their last child, a black dog who thinks he's a bear. When Charlotte isn't reading or writing, she's dreaming of BBQ and the beach.
Website | Facebook | Twitter | Instagram | Goodreads |