Today it is my pleasure to Welcome author
Debbie Burns
to HJ!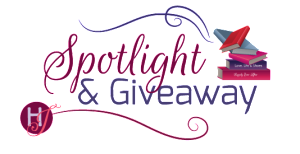 Hi Debbie and welcome to HJ! We're so excited to chat with you about your new release, To Be Loved By You!

Hi, I'm excited to be here!

Please summarize the book for the readers here: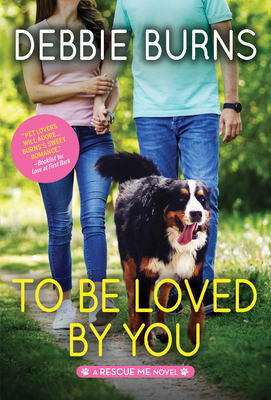 31-year-old Jeremy Washington has his hands more than full running a therapy program for at-risk teens. Between weekend service projects and hanging out with his faithful rescue dog, Rollo, Jeremy doesn't have time to date, which is fine with him considering the mess his early marriage turned out to be. When he decides to foster a handful of neglected dogs for the benefit of his program kids, his friends at the High Grove Animal Shelter have the perfect opportunity—a group of everything dogs and puppies needing foster care.
While helping the dogs, Jeremy is introduced to Ava Graham, a new yoga teacher looking to expand her practice. Jeremy's been hoping to introduce his students to yoga, and she's the perfect person to help in his program—maybe too perfect. Ava's beautiful, talented, and funny—and she has the biggest heart Jeremy has seen in a long time. He's soon completely undone by her, but his number one rule is not to mix business and pleasure.
27-year-old Ava Graham is healing after a painful end to her short marriage. While she'd planned to savor the single life, she can't help but realize Jeremy is the most authentic and genuine guy she's met in forever. Soon, she falls equally in love with him and his unique world… including his remarkable dog and a stray kitten in need of some TLC. But how to convince Jeremy there's a time to listen to the rules…and a time to rewrite them?

Please share your favorite line(s) or quote from this book:
Ava froze, a thousand pinpricks of sensation igniting as Jeremy's fingertips trailed over her skin. Not that she had any objection, but friends didn't touch each other like this. And they didn't look at each other like this either. She was acutely aware of the breath entering and leaving her lungs, of her bare feet planted on the earth, and of the cooler evening air enveloping her skin.
"I was going to save this discussion for later," he said, "but the thing is, that armor… You make me want to shed it."
Please share a few Fun facts about this book…
In the book, cat-loving Rolo, Jeremy Washington's faithful rescue dog, encounters a newborn kitten who has been abandoned by her feral mamma, and Jeremy and Ava work to save the kitten's life after the mother cat refuses to take him back in with her other kittens. Although I'd written these scenes first, I soon found out this mirrored a dear friend's real life adventures with a feral cat and a litter of kittens. Willow, the abandoned kitten, was bottle fed, survived, and is now a happy member of my friend's household.
My second fun fact is that while yoga with dogs is a wonderful group activity for many dogs, in my author-life trials, my two quirky canines failed to be calm enough to succeed in a group setting. Fortunately, when I do yoga at home, they love to join me on the mat and soak up some affection.
Third, this story was written during the initial pandemic shutdown, making checking out the real-life restaurants and parks mentioned in the story a challenge. When writing the scene in which Jeremy and Ava dine at Sqwires in Lafayette Square, I found that in order to do the appetizers real justice, I had to revisit the scene after I had an opportunity to dine there. If you're ever in St. Louis, I recommend the Ozark Forest Mushrooms and Broiled Goat Cheese appetizer!
What first attracts your Hero to the Heroine and vice versa?
When Ava first meets Jeremy, she's attracted to his calm, grounded demeanor and to his faithful dog, Rollo. Jeremy, on the other hand, recognizes Ava instantly from her Realtor advertisements. Physically, she's his perfect type. However, having sworn off women due to his busy lifestyle and past issues, he must overcome his initial attraction to her to embrace her as a yoga teacher for his students. The more he gets to know her, the more he appreciates all she has to offer.
Did any scene have you blushing, crying or laughing while writing it? And Why?
The conversation taking place during a dinner with Jeremy and Ava and Jeremy's landlords (two quirky women in their 80s) had me giggling as they spout off all the cat idioms they can come up with in an impromptu contest. It was such a fun scene to write! Here's a snippet:
Forcing her attention back to her fellow diners, Ava nudged Jeremy with her elbow. "Here's a bit of trivia for you. What do you call a group of cats?"
After finishing a bite of his veggie burger, he said, "A herd?"
Edith held up a finger. "No, don't tell me, I know the answer. It'll come, tomorrow maybe, as irritating as my recall has been lately, but it'll come."
"It's not a litter, is it?" Eleanor asked.
"That's of kittens," Ava said. Underneath the table, Rolo was stretched out on his side, his head draped across Ava's feet. "A group of cats has its own name, even if hardly anyone uses it."
"Oh! That last bit rang a bell." Tapping her bent-­with-­age pointer finger on the table, Edith began uttering names starting with c before abruptly pointing at Ava. "A clowder!"
"Bingo!" Ava high-­fived her across the table, which made Edith chuckle with delight.
"Speaking of bingo, we haven't been to a bingo night all summer." Eleanor refilled her glass of water from the chilled quart-­sized glass bottle in the center of the table.
Eleanor waved a hand dismissively. "Who needs bingo when we have Ava? What else have you got, dear?"
Ava considered this as she finished a bite of burger. "We could see who knows the most cat idioms. Or not…" She giggled after a sideways glance at Jeremy; he was shaking his head but smiling.
"Wouldn't that be the cat's pajamas?" Eleanor said, proving what Jeremy had said about her being quick on her feet.
"Now you've done it, Ava," Jeremy said. "Eleanor's the most competitive person I know. I see a contest coming."
"Don't you know it." Eleanor pulled out her phone. "I'm setting the timer for ten minutes. Whoever works the most cat idioms into the natural flow of the conversation in the next ten minutes wins."
"Is dinner always this exciting?" Ava whispered to Jeremy.
"Not when it's the three of us."
Suddenly, everyone fell quiet for the first time since dinner started. Ava could envision wheels turning in everyone's heads.
"What's the matter, Jeremy? Cat got your tongue?" Edith asked before sitting back in her chair and clapping her hands.
"Well played, Edith, though there's no reason to look like the cat who ate the canary."
Ava jumped in. "I hear it's going to rain cats and dogs tonight."
"Is it really going to rain, or are you making that up?" Jeremy asked.
She made a face. "I made it up. Does it still count?"
He dragged a hand over his chin. "I don't see why not, after all, there's more than one way to skin a cat."
All around the table, shoulders shook with laughter, and Ava sat back against her chair, wiping her eyes.
"Watch shedding those tears, dear, or you'll look like something—­"
"The cat dragged in," everyone finished simultaneously.
When cat idioms were thoroughly exhausted, idioms continued to fly, from chewing the fat, under the weather, a dog in church, a piece of cake, and others until long after everyone lost count of who was winning.
Readers should read this book….
If they like heartwarming romance with animal co-stars who have a lot of time on the page, and if they like heroes with a bit of internal struggle when it comes to accepting their past.
What are you currently working on? What other releases do you have in the works?
This month, I'm wrapping up the 7th book in the Rescue Me series, which will have a 2023 release date. Also to be released in 2023 will be my second work of women's fiction (following Summer by the River which came out in March 2021).
Thanks for blogging at HJ!
Giveaway:

 (1) Print copy of To Be Loved By You by Debbie Burns 
To enter Giveaway: Please complete the Rafflecopter form and Post a comment to this Q:

Although I did try dog yoga (or doga) while working on this story, the group setting wasn't for my dogs. They do love their walks and time at the park, though. What fun activities have you tried with your favorite four-legged friends?
Excerpt from To Be Loved By You:
When the kids began arriving, the occasional laugh or playful shout reached Ava's ears from the direction of the house as she set up for class. Even without her finishing touches, the backyard seemed to have been staged for the experience with its manicured flower beds, freshly mowed grass, citronella torches, and warm, glowing Edison bulbs strung underneath the wooden pergola. And that wasn't even taking into account the garden. It was still late spring for another few weeks, and the garden was flourishing well enough that Ava had no doubt even her green-­thumbed grandma would be impressed.

Her butterflies began to subside as she unrolled her mat near the arched entrance to the garden and spread the mats Jeremy had purchased, all royal blue, on the grass in front of her. Behind those, she unrolled the three extra mats she'd had in her trunk. In front of each mat, she set battery-­operated tea-­light candles and then pulled up the cello-­based playlist she'd selected to play over her portable speaker, believing her music choice to be mellow enough for yoga but not too "out there" that it might inadvertently get the kids laughing.

Around her own mat, she placed the last three candles, the speaker, and one of her favorite yoga books that she'd be sharing a quote from at the end of class. She'd given considerable thought to which poses to introduce tonight. There were tons of yoga poses that worked small miracles on the body, but to reap their benefits, the kids would need to let go of a good deal of inhibition and really settle into the moment. Otherwise, they might well end up on their mats knotted like pretzels and laughing uncontrollably. Tonight, her motto was "simple but effective."

A few minutes before class was scheduled to start, Jeremy stepped out of the house, a stream of teens trailing after him. Once he spotted her, Rolo bounded ahead of them, beelining to Ava for his second enthusiastic greeting of the night before trotting from one mat to the next, sniffing them and the candles. Rolo would be the only canine attending the class, and Ava suspected this wouldn't bother him.

Until the foster dogs had a better handle on potty training, they'd stay in the four oversize kennels the shelter had lent Jeremy whenever they couldn't be outside or closely watched inside. The goldendoodle puppies were sharing one and had enough space to do a bit of wrestling, and the mama doodle and leggy labradoodle had all the space they needed to both stand and stretch out in their separate ones. After unloading the Jeep, Ava and Jeremy had unpackaged a handful of toys, but as exhausted from the change of routine over the last several days as they likely were, all dogs including the labradoodle had curled up to doze before Ava headed outside.
"Ready for us?" Jeremy asked as the kids claimed their mats and he walked over to her. He'd changed out of the jeans and striped button-­down shirt he'd been wearing when she got here into a black fitted T-­shirt and exercise pants. Thanks to the angle of the late-evening sun and his black shirt, his hazel-­green eyes stood out like a panther's.

Yes, please, she thought. "As ready as I'll ever be."
Jeremy's hand locked over the side of her arm for a second or two. "It's going to be great." She was still soaking up the comforting strength in his touch when he cleared his throat and turned to appraise the kids. "Turns out, my entire new group showed tonight, so I decided to cap the class with only them, hoping they'll bond a little more. Next week, it'll be fair game to anyone who's here."
"Sure. Sounds good to me." He was already talking about next week, and the class hadn't even started yet. Please don't let me disappoint him.

"There're more kids inside from other groups. And one of my grad students," he added with a secretive grin.

The kids were making themselves comfortable on the mats, and Ava wasn't surprised to spy that the back row had filled with the three teen boys who looked most like they didn't want to be here.

"Oh, and fair warning," Jeremy added, "to get a couple of these guys on board, I had to promise to participate. You saw my skills firsthand Tuesday, so you have a sense of how I'm about to look in front of this new group."

"You shouldn't say that. You looked great." After pausing awkwardly, she added, "Your form, I mean." Get it together, girl.

"How about we start with some introductions while we're waiting for Edith and Eleanor?" He waved the kids up. "Hey, all, how about we circle up and introduce ourselves?"

"If I leave this mat, somebody's gonna take it," one of the kids in the back called out, but he got up anyway.
They were a mixed bag, no question—­varying sizes, races, and styles of dress. The only thing they seemed to have in common was that none of them seemed too excited to be here.

One girl, the second shortest of the bunch, who screamed old-­school punk with her dyed-­black hair swept forward on her face and dressed in all black, gave her a look like she'd been sipping on unsweetened kefir. "So, I guess you're Doc's girl-friend or something?"

Steeling herself, Ava dove in before Jeremy could respond. "I'm Ava Graham, Jeremy's friend, and I'm excited to be here."

"We're not," one of the tall boys coughed under his breath.

"Nolan." Jeremy's tone was somehow both gentle and reprimanding…and effective. Nolan mumbled an apology.

"You know, I get your reservation," Ava said. "At your age, I wouldn't have been excited to try yoga either. But it's done wonders for me, and I'm hoping you'll find the same thing."

"Doc said if we want to work with the dogs, we have to take yoga lessons and work in the garden pulling weeds and crap." It was the punkish girl again. Apparently, she was the voice of the group.

"That doesn't sound like a bad deal to me," Ava replied. "I love gardening."

The last kid over, a straggler, was a striking girl who was plainly dressed, makeup free, and had long red hair that was a bit disheveled. Out of all of them, Ava felt a clear affinity toward her. Something more than the color of her hair reminded Ava of Olivia when she was younger—­blissfully oblivious and without a care in the world about fitting in.

"Remember what I said Tuesday about how one of the best ways out of your head is to get into your body?" Jeremy asked. "Well, Ava's going to help you do that."

Um, no pressure. "Jeremy's right," she said more confidently than she felt. "In case you don't know, yoga's a five-­thousand-­year-­old art form. And it was designed with the intent of quieting the mind by getting the mind to become aware of the body in a deeper way."

"You don't look like a yoga teacher." This comment came from the youngest-­looking boy with shiny, dark hair and a slight build.

Ava tilted her head. "I didn't realize yoga teachers had a look."

Jeremy clapped his hands together as he looked over the group. "Before we scare her off entirely, how about names, everybody?
Excerpt. © Reprinted by permission. All rights reserved.


Book Info:
Jeremy Washington couldn't be happier running his therapy program for at-risk teens. Between weekend service projects and hanging out with his faithful rescue dog, Rolo, Jeremy doesn't have time to date—which is fine with him considering the mess his early marriage turned out to be. When he meets new yoga teacher Ava Graham, Jeremy thinks the kids would really benefit from learning yoga, and Ava would be the perfect fit. Ava quickly finds herself falling in love with Jeremy's unique world, but her big heart has been taken advantage once before. Can Jeremy and Ava let their walls down long enough to find the love they've been looking for all along?
Book Links: Amazon | B&N | iTunes | kobo | Google |


Meet the Author:
Debbie Burns is a best-selling author who writes happily-ever-afters for her stories' two- and four-legged stars. While her books have earned many awards and commendations, her favorite praise is from readers who've been inspired to adopt a pet in need from their local shelter.
Debbie lives in Saint Louis with her family, two thoroughly spoiled rescue dogs, and a ridiculously grumpy Maine Coon cat who (most) everyone loves anyway. Her hobbies include hiking in the Missouri woods, attempting to grow the perfect tomato, birdwatching, and daydreaming, which of course always leads to new story ideas.
You can also find her on Instagram (@_debbieburns), on Facebook (@authordebbieburns), and on BookBub (@AuthorDebbieBurns).
Website | Facebook | Twitter | Instagram | GoodReads |