Today it is my pleasure to Welcome author
LJ Evans
to HJ!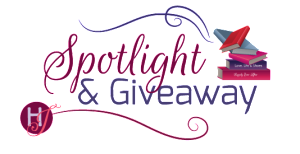 Hi LJ and welcome to HJ! We're so excited to chat with you about your new release, Tripped by Love!

Happy New Year everyone! I hope 2022 brings sparkle, joy, and books to your life! I'm excited to be here talking about my new release with you!

Please summarize the book for the readers here: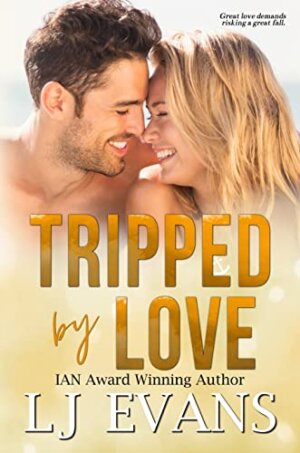 Cassidy O'Neil has struggled her entire life to stand on her own. Her family and friends have tried to keep her in bubble wrap due to her medical condition, but now, as a single mom with a busy restaurant to run, she's even more determined for the world to see her as strong and independent. In enters her famous brother's bodyguard, Marco Hernandez. He becomes her personal trainer, helping her to strengthen her body and soul.
Marco has a past that haunts him daily. He has one goal in life now–protect the people he cares about. Even if she wasn't his boss's sister, his secrets would mean the attraction simmering between Cassidy and him would never become anything more.
But when Cassidy's ex shows up and threatens everything, Marco tells a little white lie that changes everything between them!
The path to their happily ever after is littered with found family, true friends, and an entire small-town that's been quietly rooting for them.

Please share your favorite line(s) or quote from this book:
This entire scene gives me all the swoony feels.

"We began our dance again. A slower beat, but still pounding with drums and howls as if the wild in us was hunting for what it needed."
Please share a few Fun facts about this book…
Most of my readers know that music is twined into every chapter of my books. Some readers say they won't listen to the playlists until they're reading the books so they can have the entire "LJ Experience." This sort of makes me laugh, but it's also exactly how I want the stories to be read. I want the music to set the tone like when you're watching a movie.
I've been writing a lot of romantic suspense lately, and the music driving those books have been very eclectic, international, and alternative, so I was craving to go back to a playlist with my go-to music, COUNTRY! I also knew I wanted Elvie Shane's "My Boy" to be the epilogue to this story, and so I had to pull all the pieces of their lives so they came together in that one moment.
Want to listen along? Here's the playlist link:
https://spoti.fi/3FtVhPe
What first attracts your Hero to the Heroine and vice versa?
The first time Marco sees Cassidy, she's only eighteen and he's come to Grand Orchard as her brother's bodyguard. She's twirling in the snow with pure joy, looking like an angel haloed in gold. He's only twenty-three, but he's already had his world destroyed around him and believes he could never deserve something so good in his life. Seven years later, her joy, determination, and strength continue to call to him as well as the "family" she represents that he's been missing for too long.
Cassidy is drawn to the way Marco doesn't treat her as needing to be shielded and protected from everything even when it's his job to do just that and even when she stumbles on a daily basis. She feels like he sees her for the woman she is beyond her challenges. But it is the way he looks after everyone else at the expense of his own needs that makes her ache to fill in the voids in his life with love.
Did any scene have you blushing, crying or laughing while writing it? And Why?
There is a scene where Marco finally shares some of the details of his past mistakes and the things he can forgive himself for that gave me goosebumps. Here's a tiny snippet:
"I think you like to believe you're a lone wolf. Maybe because of your parents' deaths. Maybe because of whatever happened to you in the military. But the truth is, you are built for family. The loyalty in you…the way you care about everyone around you, even when they don't belong to you…you're aching to make it real. To have what you lost. But you won't let yourself."

"Wanting it and deserving it are very different things," he said quietly, and as if he couldn't stop himself, his hand came up to push aside the hair that had escaped my bun, being careful not to touch my face or my neck. The tendril was the only thing that got to feel his embrace, and I was almost jealous of my own hair. Stupid. But the lack of touch stabbed me almost as much as his words did. My heart twisted for him because he thought he had to deny himself this. Love of any kind. I wanted him to have it, even if it wasn't with me. Even if I didn't get to keep him.

"What happened?" I demanded, wanting to know what had left such a huge scar on him. Had left him feeling like there could never be a way back to redemption.

"I don't want to tell you," he said. It was hushed and pained, but it hurt me in a different way—as if he couldn't trust me.

"Why?"

"Because you won't see me the same way," he said gently. "And I'm selfish enough to want to keep the stars in your eyes. I want you to look at me like you do right now. As if I'm the hero of the story. The knight who shows up on his steed whether the princess needs him or not. Even if it's just to pick up a sword and swing at her side."

I shook my head, and my hair gave up its war with gravity, tumbling down about me. I had so much of it that it rarely stayed up in a solitary bun. It was why I usually had two round cinnamon rolls sitting atop my head. Today, I'd been lazy, simply looping it into place with bobby pins that wouldn't stay and had slowly been springing free all day. Our workout had been the final trial. Marco wrapped a single coil around a finger, slowly drawing it closer to my cheek but restraining himself from the final twist that would have his skin touching mine.

"But the princess doesn't fall in love with the knight because he shows up, Marco," I said with all the confidence I could muster. "She falls in love because when the war is over, he takes off all the armor and bares himself to her. Because they share their dreams and their goals and their hopes and their fears. She might admire him on the battlefield, but she loves him when he's entwined himself into every part of her."

His finger fell to my face, crashing into my lips, running a thumb over the bottom one and tugging at the top as if they were fascinating pieces of art instead of pieces of a body that everyone had. They were mundane, really, but he seemed enthralled by mine.
Readers should read this book….
Readers should read this book if they adore broken, protective heroes seeking redemption, feisty, single moms determined to be seen and loved, and a cast of secondary characters who will make them laugh and maybe shed a few tears but who end up feeling like you know personally.
If you love beautiful stories of healing, heart, strength, and family wrapped in small-town goodness, this book is definitely for you.
What are you currently working on? What other releases do you have in the works?
These days I'm working on the third and final book in my Anchor Suspense Novels which has taken me to the beautiful town of St. Petersburg, Russia. The heat of this enemies-to-lovers story has had me swooning while writing it.
DISGUISED AS LOVE is coming in April 2022!
Enigmatic FBI agent, Cruz Malone is determined to bring down the Leskov clan for good. If that means he has to arrest or bed the sexy blonde scientist of the family, so be it. Too bad Raisa has other ideas. There's no way she's just going to sit back and let the broody agent dismantle her world…or her heart
You can add it on Goodreads today:
https://bit.ly/DbtDonGR
After I finished DISGUISED, I'm starting a brand-new series about the all-female band, THE PAINTED DAISIES, who you get glimpses of in Tripped by Love. It'll have a murder mystery twined through it that I cannot wait to dig into. I've been watching Twin Peaks and reading tons of non-fiction, unsolved murder cases to fill my creative well.

Thanks for blogging at HJ!
Giveaway: One signed paperback of Tripped by Love (U.S. only) and
Two eBooks of Tripped by Love (U.S. or Int'l).
To enter Giveaway: Please complete the Rafflecopter form and Post a comment to this Q:

I mostly write slow-burn stories. I love the aching build-up that comes from not only the sexual tension but the emotions that are twined through the couple by the time they finally fall into bed together. Mariana Zapata is one of my favorite slow-burn authors. TELL ME SOME OF YOUR FAVORITE SLOW-BURN ROMANCES.
Excerpt from Tripped by Love:
CASSIDY
Silence filled the car.
My mind swirled with all the decis
ions I had to make and the responsibilities that followed me around. I'd been lucky to have my dreams come true, but the heavy weight of those dreams as they'd become real was even more than I'd expected. The non-stop work and long hours it took to make it all come together every day was never ending. I was tired. Exhausted deep in my soul.

Sometimes… Sometimes I wished for just a momentary break to recharge before diving back in. In two years, I hadn't had that chance. Tonight…tonight maybe I could let it all go. For just one night. Maybe I could just be a woman standing in front of a man who she wanted with every fiber of her being without caring about what came next. Maybe we could lose ourselves in each other, living in this singular moment instead of the past or the future.

"Where are you at?" Marco asked, drawing me back to him.

I took a deep breath and told him the truth. "I'm thinking about how long it's been since I've had a night all to myself. With no one to take care of and no kitchen or recipes calling to me."

He navigated an off-ramp and made several turns the GPS was shouting out in order to get to the hotel. It wasn't a five-star hotel. Just an average place where business people often holed up while traveling for work. I didn't even think it had room service. But it had clean beds reserved for us in separate rooms. Visions filled me again like they had earlier of us sharing a room. Except, this time I could clearly see Marco's muscled torso moving above me. Hands and bodies tangled amongst white sheets. It almost took my breath away.

"You've earned a night off, Angel," Marco said. That word "earned" filled the air around me for the second time, battling with my conscience. "You work harder than anyone I know. Treat yourself for the next couple of nights."

"Yeah?" I said as he pulled into the hotel and parked the rental in a slot not far from the lobby doors.

He nodded.

"You know what else I'm thinking?" I asked. He didn't respond, just turned the car off and looked at me as I continued. "I'm thinking about how nice it would be to have one room instead of two."
His jaw flexed, teeth grinding together.

"Cassidy―"

"Don't. Don't start spewing all the reasons we shouldn't. I'm bone tired of doing the responsible thing, aren't you? Don't you want, for just once, to do the irresponsible thing?"

He closed his eyes, blocking me out.

I leaned in and ran a hand along his jaw.

"Marco." His eyes opened, plowing into mine with heat and intensity. "Let's be bad together. Really, really bad."

MARCO
Cassidy's words spun through me, licking the flames back to life that had barely been subdued after the soft kiss in Maria Carmen's kitchen. It filled me with images of Cassidy's pale skin laid out below me and a glorious smile on her face.

Her hand on my jaw flexed the longer I took to respond. The desire and humor in her eyes started to fade into embarrassment. It had taken courage for her to go out on a limb like that, and I was being an ass. I was doing the one thing she hated most―someone protecting her when she didn't need or want it. I placed my hand over the top of hers as it rested on my jaw. My other hand landed below her chin so she couldn't hide her golden eyes from mine.

"I want you." My voice was gravelly in a way only she seemed to bring out in me. "I want you more than I've ever wanted anything in my life."

"But?"

"I can't do a single night with you. Or even two or three. I'm afraid that if we took that step, I'd never be able to leave your side. I'd be a greedy damn bastard, Angel. I'd want all of you."
Maliyah was right that I had feelings for Cassidy. They felt deep and unending, but I wasn't sure if it was love because I'd had too little experience with that emotion. What I did know was if I took her completely, I wouldn't be able to give her back to the world. I'd want her to be mine forever. But what I didn't know was would she be okay with it? Would she let me be there at her side every day? And what did that mean for me and my job and the world I'd carefully crafted?
She searched my eyes, an ache in them that hurt me just to see it.

"I'm torn in so many pieces right now, Marco. I don't know that I have anything else to give but a handful of nights." She said each word as if she hated them. As if she wanted to say something different but couldn't.

I rubbed a thumb along her lips, wanting to devour them again.

"I know," I said gently. She had so many balls in the air it was unfair of me to expect more, but I knew that was what I'd want.

The ache inside her eyes turned to a different fire—anger fueled by humiliation I didn't want her to feel for taking a brave leap.

She pulled away with force, yanked open the car door, and stormed out.

I followed, getting to the rear hatch just as she pulled her suitcase from it. She wouldn't let go of the handle when I tried to take it.

"I got it!" she snapped.

I didn't fight her. Instead, I grabbed my duffel, shut the back, and almost jogged to follow her. The rolling suitcase hit the curb at a weird angle as she hauled it up on the sidewalk, catching the wheel and causing her to lurch sideway. My hands were on her waist before she could hit the sidewalk.

I pulled her up against me. "Stop. Just fucking stop," I growled.

Her breath was coming in puffs, and her body was tense not only from the almost fall, but from the emotions flowing through her.

"Why are you angry with me?" I demanded.

She glared at me for a long moment before her shoulders sagged, and she pushed her head into my chest. Her voice was quiet, drifting down to the sidewalk, the muffled sound blending into the dark of the night with only the lights from the hotel parking lot surrounding us.

"I don't know. Maybe I'm angry at myself? Or both of us? Or life? You're beautiful. Your words are beautiful, and I want it all to be mine when I shouldn't. Irrationally…I guess I want you to say you don't give a damn about all the things in my life that you'd have to compete with at the same time I hate myself for wanting it when I know it wouldn't be fair to you."

I kissed the back of her head. "You misunderstood me, then."

She caught her breath, slowly pulling her head up until her eyes, shadowed by the competing night and streetlights, met mine. "What?"

"I just wanted you to understand what you were getting into. Regardless of what's going on in your life, how little or how much time you have for me, I want it. I want the little pieces, Angel. But like I said, if we do this…" My body came to life at just the thought. "I'm not going to walk away after a night or a handful of nights. I'm going to want to be the person waiting for you in your bed when everything you have to do in your day is done. I'm going to want to be the person you tell about the ridiculous customer, or the wild new concoction you thought up, or how Chevelle has learned a new word. I'm going to want to be the person who kisses you until you forget everything that happened in the last twelve hours so you have a few moments of respite before you start your day all over again. If you don't want that too, then you need to walk into that lobby, check us into the two rooms we've already reserved, and say goodnight to me at the elevator."

Her surprise and pain coasted over her face, followed by desire and fear. There was also hope and something I couldn't name before a little flare of anger returned. "How can you want so little for yourself? How can you stand there and say you're willing to just have the crumbs left at the end of my day?" she demanded.

"I'll take you any way I can have you. But I won't take you and give you back. That's the line I draw."
Excerpt. © Reprinted by permission. All rights reserved.


Book Info:
He's a broody bodyguard with secrets he can't share.
She's a busy single mom with a restaurant to run.
They're just friends until a little white lie changes everything.
Marco Hernandez is the somber trainer here only to bend my body into shape, but when the perfectly sculpted man holds my son in his arms and smiles, I'm a goner. Weak legs. Pounding veins. Too bad as my brother's bodyguard, he'll never look at me the way I crave. Too bad I don't have the time between the café and my baby boy to persuade him otherwise.
Cassidy O'Neil has looked like an angel from the moment I met her…an angel I can't touch. Not only because she's my boss's sister but because I'm still trying to redeem myself for the sins of my past. The tantalizing mirage of "family" she represents will remain just that―a dream-like apparition.
Until her ex returns trying to claim the son he never wanted, and I'm the one who shows him the door. The lie that falls from my lips while trying to protect her threatens the tenacious balance we've established.
Once it's Cassidy's heart on the line, how will I defend her? Especially if I'm the one putting it at risk.
Inspired by Ingrid Andress's "We're Not Friends," this achingly tender, slow-burn, small-town romance from award-winning author LJ Evans has loveable characters, deep emotions, and a windy path to creating a family.
Book Links: Amazon |


Meet the Author:
Award winning author, LJ Evans, lives in the California Central Valley with her husband, child, and the terrors called cats. She's been writing, almost as a compulsion, since she was a little girl and will often pull the car over to write when a song lyric strikes her. A former first-grade teacher, she now spends her free time reading and writing, as well as binge-watching original shows like The Crown, A Discovery of Witches, Veronica Mars, and Stranger Things.
If you ask her the one thing she won't do, it's pretty much anything that involves dirt—sports, gardening, or otherwise. But she loves to write about all of those things, and her first published heroine was pretty much involved with dirt on a daily basis, which is exactly why LJ loves fiction novels—the characters can be everything you're not and still make their way into your heart.
Her novel, CHARMING AND THE CHERRY BLOSSOM, was Writer's Digest Self-Published E-book Romance of the Year in 2021.
Website | Facebook | Twitter | Instagram | GoodReads |