Today it is my pleasure to Welcome author
Sabrina Jeffries
to HJ!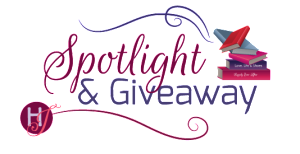 Hi Sabrina and welcome to HJ! We're so excited to chat with you about your new release, Undercover Duke!

Hello! Thanks for having me. I always enjoy my visits to Harlequin Junkie.

Tell us about the book with this fun little challenge using the title of the book: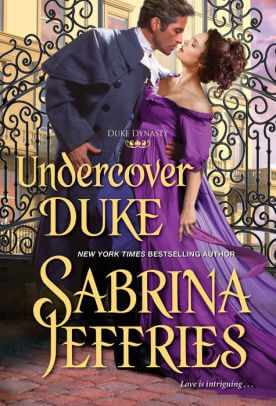 U is for Under the covers
N is for Never trust a duke
D is for Duke of Armitage
E is for Exquisite
R is for Running of the bull
C is for Caught canoodling
O is for Oops!
V is for Vanquishing
E is for Evildoer
R is for Reputation saved
D is for Dancing
U is for Uncertain future
K is for Kissing in the park
E is for Eternal love
Please share the opening lines of this book:
"The Duke of Greycourt is here to see you, Your Grace."

Sheridan Wolfe, the Duke of Armitage, looked up from the list of horses in the stables of his family seat, Armitage Hall, to find his butler in the doorway. "Show him in."
Please tell us a little about the characters in your book.
The hero, Sheridan, and his half-siblings all share the same mother. Three of the half-brothers are dukes, another is Sheridan's younger brother, and the lone half-sister is the twin of one of the dukes. Their mother Lydia was inspired by Elizabeth Gunning, who married two dukes and was briefly engaged to a third. The twins were inspired by my twin niece and nephew. The family relationships are complicated, to say the least!
Please share a few Fun facts about this book…
At the theater, Vanessa watches Sheridan through a polemoscope, an opera glass used to spy on people in the boxes beside you, rather than the actors on the stage.
Vanessa is allergic to daisies, so when the suitor she's avoiding brings her some, it doesn't go well.
Sheridan's brothers try to "help" him prepare for the wedding, which he doesn't exactly appreciate since they give him their suggestions on the way to the church.
What first attracts your Hero to the Heroine and vice versa?
He's attracted to her lush figure and bubbly personality, and she's attracted to his wit and quiet strength.

If your book was optioned for a movie, what scene would you use for the audition of the main characters and why?
The first scene between them at the theater, because there's a bit of banter between them, and in an audition, I'd want to make sure the leads have chemistry.
Snippet: Vanessa turned in her seat so she could talk to Sheridan. "Mr. Juncker is such a brilliant writer that I have three or four favorite scenes in each play. That's to be expected."

"I would have thought you enjoyed the costumes most," he said in a brittle undertone, "given your passion for fashion."

To keep from losing her temper at him more visibly, she returned to watching the stage. Her "passion for fashion" indeed. Once again, he saw her as only a frivolous ninny. "And I would have thought you enjoyed the wit most," she said archly. "But perhaps you need someone to explain it to you."

Sheridan gave a low laugh that rumbled around in her body for a bit, making her feel all soft and mushy inside.

Then he whispered, "Is that your polite way of saying you think me witless, Miss Pryde?"

"Oh, was I polite? That was unintentional."
If your hero had a sexy-times play list, what song(s) would have to be on it?
"Halo" by Beyonce, "She Drives Me Crazy" by Fine Young Cannibals, and "Sigh No More" by Mumford and Sons
If you could have given your characters one piece of advice before the opening pages of the book, what – would it be and why?
Stop resisting! Give in to love! Why? Because true love is worth any pain or inconvenience.
What are you currently working on? What are your up-coming releases?*
I'm working on a new series about the Regency version of event planners. The first book comes out in spring of 2022. I don't know if I'm allowed to share the title yet, though.

Thanks for blogging at HJ!
Giveaway:

A print copy of WHO WANTS TO MARRY A DUKE, book 3 in the Duke Dynasty series
To enter Giveaway: Please complete the Rafflecopter form and Post a comment to this Q:

Why do you think readers find dukes so appealing?
Excerpt from Undercover Duke:
Sheridan knew what he was doing was wrong, and he didn't care. Seeing her in Juncker's arms had unleashed an unholy hunger in him. He wanted to stamp out every trace of Juncker, to claim her for his own…even knowing such an attempt would be disastrous. Her mercurial nature, which kept him oddly entertained, would also make her a terrible duchess.

But damn, how she moved him. Her mouth, so tender and sweet. Her skin, soft as feather beds. And her bountiful breasts, which he wanted to suck so desperately that he considered somehow getting them out of her gown and corset and shift. Here. In the half light of dusk. In a public garden.

God save him. His hands itched to lift her skirts. One had already begun doing so, inching them up slyly as if acting independently of his brain.

He wanted her so badly.

"Sheridan," she whispered, "we can't do such things here."

"I know," he said. "I just…can't seem to get enough of you."

He would do penance for saying that later, but for now he didn't care about anything but licking her silky skin, stroking and caressing her under her skirts to see if she was as hot for him as he was for her. Because if she was, then perhaps she had lost interest in Juncker. Perhaps he could step in.

Not that it mattered. Not that he cared. For him, it was only desire, nothing more. He was helping her make Juncker jealous. That was all.

Liar.

He lifted his head to kiss her throat. He wished he could take down her hair, but that was definitely unwise. Instead, he settled for tonguing the pulse that beat in her neck, while his hands roamed her body, taking shameless liberties. He memorized a curve here, a sensitive patch of skin there, finding her wildly responsive to his every touch. Between her gasps and his moans, they were making an unwise amount of noise. Perhaps they should—

"She's here, I tell you," came Lady Eustace's voice. "Look, I see them. That scoundrel!"

Sheridan straightened and released Vanessa in one fluid motion, but it was too late. The unmistakable sound of a pistol being cocked disturbed the quiet of the garden square.

"Step away from my niece, sir. Or I swear you will not live beyond this moment."

Vanessa's uncle. Bloody hell. Nothing like the sound of a gun cocking to make one's own cock stand down. Which was a small blessing, he supposed.

"Uncle Noah, you can't—" Vanessa began.

"Be quiet now, my dear," Sir Noah said in a deadly voice. "You and I will talk in a bit. Go with your mother."

"Do as he says," Sheridan ordered. "I will be along shortly."

"If he doesn't kill you first!" Vanessa cried.

Her concern for him was a balm to his wounded dignity. The dignity he had recklessly tossed aside for a taste of her.

Yet he did not regret it, fool that he was.

"Go on," Sheridan ordered.

"Listen to Armitage," Sir Noah said.

With a sigh, Sheridan faced Sir Noah.

Lady Eustace motioned to Vanessa. "Come with me, young lady. Your uncle will settle this."

When Vanessa looked as if she might refuse to go, Sheridan said, "I promise I won't be long. And there will be no dueling or any of that nonsense, if that's what worries you."

"Do you swear it?" Vanessa asked in an oddly panicked voice. As if she actually cared what happened to him.

Perhaps she did, at least a little. "I swear it."

Reluctantly, Vanessa let her mother pull her away.

As soon as they were gone, Sir Noah said in a grim tone, "You sounded rather sure of me. How do you know I won't call you out?"

"Because you and I are civilized gentlemen. We don't allow women to suffer alone for our actions."

That seemed to catch Sir Noah off guard.

But Sheridan meant it. He'd seen that happen already once in his own family, with his half sister, Gwyn. Because of the unwitting interference of her twin, Thorn, she'd nearly been publicly ruined. Sheridan knew only bits and pieces of the story, but he'd managed to put it together to determine most of it. He didn't want that for Vanessa.

"I doubt we are both bad shots," Sheridan went on, "so if I agreed to a duel, I'd either kill you or you'd kill me. If I didn't agree, I'd be branded a coward. No matter which of those occurred, I'd be leaving Mother embroiled in another huge scandal, and I won't do that. I certainly won't do it to Vanessa."

"How chivalrous of you," Sir Noah said. "Too bad you weren't so chivalrous when you were attempting to seduce her."

The baldly spoken words made Sheridan wince. He could offer no justification for what he'd done. There wasn't any. "Can we get on with this, sir? I will need to break the news of our impending wedding to Vanessa, and I'd rather do it sooner than later." In hopes that she took it better the earlier he offered.

Sir Noah's stony expression softened a fraction. "So you mean to do the right thing by my niece."

"Of course," Sheridan said. "My God, what sort of man do you take me for?"

"I didn't take you for the sort to attempt seducing young ladies in public gardens, but clearly I was wrong. I could be wrong about this, too."

Sheridan stiffened, not enjoying the dressing-down by a man he'd come to like. "I find Vanessa hard to resist, I'm afraid."

"I suppose that's just as well, since you're about to be married rather hastily," Sir Noah said. "I pray she, too, finds you hard to resist. Because if she reveals to me that you were forcing yourself on her, I will be calling you out, scandal or no. And there will never be a wedding between the two of you, no matter the outcome. Understood?"

"Understood. I would never force anything on Vanessa." In a weak attempt at humor, he added, "Besides, I have a funny feeling if I ever attempted it, she would cut me up and eat me for breakfast."

Sir Noah didn't utter even a hint of a laugh. "I daresay I would help her."

Good God, was the dressing-down ever going to end? Vanessa would likely be growing angrier by the moment over the fact she had to marry him rather than her precious Juncker.

The very thought of that made his blood curdle. This was a nightmare. In trying to impress upon her the wisdom of not being alone with Juncker, Sheridan had somehow managed to teach her the foolishness of being alone with him.

It was one thing to dally with her; it was quite another to ruin her life. And possibly his. He didn't even know if they would suit, although if they didn't, it was entirely his own fault. If he'd wanted her so badly, he should have courted her properly. Whether they could make a go of marriage was precisely the sort of thing one sought to discover during courtship.

Even still he had no regrets. He wanted to believe it was because he would finally be in a position to question Lady Eustace about the past to his heart's content. He could finally determine if she'd had anything to do with the murders.

But the truth was, he didn't care about that at present. Or rather, he cared far more about getting to have Vanessa in his bed at last. Assuming she agreed to marry him. At the moment, that was by no means certain.
Excerpts. © Reprinted by permission. All rights reserved.


Book Info:
Along with his stepsiblings, Sheridan Wolfe, Duke of Armitage, is determined to finally solve the mysteries behind the suspicious deaths of their mother's three husbands. Tasked with investigating a possible suspect, Sheridan finds himself in dangerous proximity to her captivating daughter, Vanessa Pryde. But still haunted by a tragically lost love, the duke is resolved to resist the attraction-and avoid any "scheming" husband-hunters. Besides, lovely Miss Pryde seems utterly smitten with a roguish London playwright…
Vanessa thinks a little scheming may be in order-for it's Sheridan she truly has her sights, and her heart, set on. Her theatrical flirtation is intended only to break through his business-like demeanor and guarded emotions. And as Sheridan's jealousy becomes aroused, the two soon find themselves propelled into a scheme of an altogether different kind, involving a pretend engagement, a secret inquiry—and a perhaps not-so-secret leap into true love…
Book Links: Amazon | B& N | iTunes | Google |


Meet the Author:
Sabrina Jeffries is the New York Times bestselling author of more than 50 novels & works of short fiction including her popular Regency romances.
At the tender age of twelve, Sabrina decided she wanted to be a romance writer. It took her eighteen more years and a boring stint in graduate school before she sold her first book, but now her sexy and humorous historical romances routinely land on the USA Today and New York Times bestseller lists and have won several awards. She lives in North Carolina with her husband and son, where she writes full-time and is working on her next novel.
Website | Facebook | Twitter | Instagram | Goodreads |