Today it is my pleasure to Welcome author
Priscilla Oliveras
to HJ!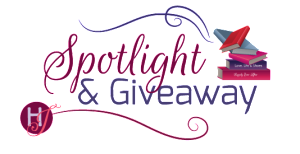 Hi Priscilla and welcome to HJ! We're so excited to chat with you about your new release, West Side Love Story!

Hola! Thanks for the invite to chat about West Side Love Story! I'm excited to share a little insider info with you!

Please summarize the book for the readers here: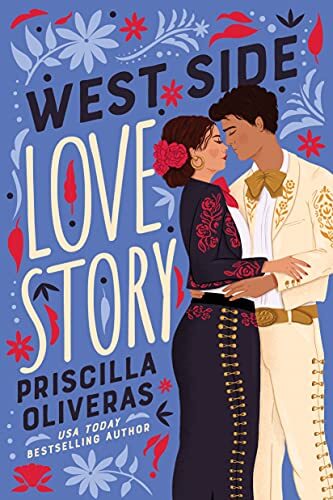 A heart-stirring romance of star-crossed love, feuding familias, and the bonds of sisterhood, West Side Love Story is book 1 in my Queens of Mariachi series. The books in my series are re-imaginings of Shakespeare tales, starting with Romeo and Juliet. Only, in my version, our star-crossed lovers finally get the happily-ever-after they deserve.
In West Side Love Story, our feuding familias are the Capuletas and the Monteros. Their long-held feud is rooted in spurned love and gentrification issues in San Antonio, TX. Upping the ante, the Capuleta sisters—aka, Mariachi Las Nubes—find themselves competing against their papá's nemesis in the Battle of the Mariachi Bands, a competition the sisters must win to help save Casa Capuleta, their familia home and community center. But when Mariana Capuleta and Angelo Montero have a chance meeting, sparks fly, and even after they discover their true identities, their attraction can't be denied.
Bienvenidos to San Antonio and the Capuleta familia…let the Battle of the Mariachi Bands–and hearts–begin!

Please share your favorite line(s) or quote from this book:
Here are a few peeks at Angelo's thoughts:
Man, she was good. Better than good. Her talent, her charm . . . everything about her had him absolutely enthralled.
**
Mariana grinned. One of those wide, brimming-with-pleasure smiles she'd flashed for the audience earlier. Only this time, it was for him.
**
Actually, he had no idea how they could keep the feud from detonating among some of their band members. But the fact that Mariana thought of the two of them as a team—a "we"—pleased him far more than was wise given the calamity they faced.
The thing was, they faced it together.
**
"Don't give up on me. On us. You said we were worth fighting for."
"And you said this was good trouble. It's not, Angelo. Not from where my familia lives and
hurts." Her voice caught. She drew in a trembly breath, and his heart bled with the realization that he was the cause of her pain.
**
A charred chunk broke off a log and tumbled to the base, shooting sparks up the chimney. He didn't want his tío's hatred to wind up engulfing their familia the same way. Leaving their relationships blackened and in ruins.
***
And a few thoughts from Mariana's POV:
His warm chuckle sent tantalizing shivers sizzling through her. She called herself all kinds of
foolish for daring to talk to him. Even more for reveling in her body's reaction to what it couldn't have.
**
Dios mío, dressed in his pale cream charro, its deep bronze embroidery embellishing the snug- fitting jacket and pants, with the late-morning sun glinting off the decorative metal gala, he cut a heart-stopping figure. His crisp white shirt highlighted his tan skin and the dark silk of his billowy tie. Some people claimed they loved a man in a uniform; ay, if you asked her, there was nothing like a mariachi in full charro.
His fingers wrapped around hers, giving them a gentle squeeze. The reassuring pressure and the confidence gleaming in his eyes seemed to say "I'm here. We got this." A warm sense of contentment spread through her, and she squeezed back, holding on tightly to this man who was fast becoming a touchstone. A calm port in the storm that continued to rage around them.
**
She wanted to know everything about him. His past, his present, the future he sought . . . and that she yearned to be a part of. What made him laugh or ache or filled him with nostalgia. When it came to Angelo Montero, she was fast becoming a glutton for more.
Please share a few Fun facts about this book…
A lot of Easter eggs for my familia found their way into the book. Many of the locations mentioned have a tie to a loved one or a special familia event. I'm sharing insider pics and info with my News & Notes email subscribers, then on my IG and FB accounts. Feel free to subscribe to get a first peek, or follow me on SM to see when I share with everyone.
I also found myself dropping a few "West Side Story" references as I was writing…little nods to the original that fans of the musical might enjoy spotting. Also, for those who already follow me on Instagram (or if you go peruse my feed now) you might recognize the name of a rambunctious, friendly pup who steals one of the scenes with Angelo and Mariana.  😀
And, if you'd like listen to some of the songs that inspired me while writing West Side Love Story, you can find the link to a Spotify playlist on the WSLS page on my website.
https://prisoliveras.com/west-side-love-story/
What first attracts your Hero to the Heroine and vice versa?
When Mariana first meets Angelo, he actually steps in to help when she's caught in an uncomfortable position. Although he quickly realizes that she's got it under control. When he politely invites her to join him, rather than expecting her to willingly follow him like the other guys she's bumped into at the club, she's intrigued by his sincerity. And—okay—also drawn by his engaging smile and hunky good looks. 😀
Angelo won't lie that he was instantly drawn to Mariana and the way she stood up for herself when they had their first chance encounter. But the more they talked, the more he learned about her, the more he couldn't dispel the intense attraction he felt between them. An attraction that only intensifies with each moment in her company. Sí, she's gorgeous, but her heart, her loyalty…everything about Mariana Capuleta is exactly what Angelo wants and needs in his life, despite the raging feud between their patriarchs.
Did any scene have you blushing, crying or laughing while writing it? And Why?
Aww, this is a great question! Let's see…
Blushing….hmm…I'd probably have to say when Angelo comes to Mariana's house to rehearse their duet. These two have been trying soooo hard to do the right thing and honor her father and his uncle's wishes for them to keep their distance, but their attraction and budding love can't be denied. Here's a little snippet of the scene when Angelo first visits Mariana at home:
A pleased smile curved Mariana's lips. The warm confidence that had drawn him to her that first night lit her face.

"What?" he asked, when a few seconds went by and she continued staring at him with that secretive smile.

She combed her fingers through his hair, then cupped his cheek. "Why am I not surprised by your thoughtfulness?"

"Let me guess, because I'm a nice guy, huh?"

The flicker of delight in her eyes had something else igniting lower in his body.

"In part, yes. Also, because you've shown me what's in here." She placed a hand over his heart. "And that's worth fighting for."

Her admission had him wanting to howl at the moon.

He set his hands on either side of her on the counter edge and leaned closer. His thumbs grazed her hips through her leggings. Her pupils flared, and an answering desire arced through him.
"You and I, we're definitely worth fighting for," he assured her.

"I'm glad you agree." She skimmed a hand up his cheek to the back of his neck in a tantalizing caress. Tipping up her chin, she let her eyes flutter closed. He willingly obliged, covering her mouth with his.

***
Cheering…every single time I wrote a Mariachi Las Nubes performing scene I was filled with pride for these women who are striving so hard to carve out their place in an industry that for too long has overlooked female mariachis. Mariana and her sisters understand the weight of responsibility on their shoulders. They represent more than simply themselves and their familia when they're on stage, especially in the Battle. They represent all the strong, talented women who came before them, those working hard in the industry alongside them today, and the generations to come.

Here's a snippet from the scene when Mariachi Las Nubes performs in Round 1 of the Battle:

On Mariana's left, Cat held her vihuela tucked under her bent arm and stepped to her own mic. Once in place, she tipped her chin in the tiniest of signals. Go time!

"¡Bienvenidos a todos!" Mariana cried. "Welcome, everyone, to the Battle of the Mariachi Bands! I'm Mariana Capuleta—"

Cat leaned toward her mic. "I'm Catalina Capuleta. And along with our sisters, we're excited to bring some powerhouse estrogen to the fiesta courtesy of—"

"Mariachi Las Nubes!" In unison, the sisters announced themselves. A chorus of gritos and cheers greeted them.

Trumpet raised high in the air, Mariana grinned at Cat, then twisted to share an encouraging smile with the rest of the girls grouped by their instruments behind her. Tucking her trumpet to her chest, she continued with the opening back-and-forth monologue she and Cat had planned. "We're proud to be the first—"

"Pero certainly not the last—" Cat chimed in.

"All-female mariachi in the Battle. And we are ready to bring it!"

More gritos met Mariana's confident cry.

"We've got a special thirty-minute set for you," Cat continued. "As we bring you a taste of the mujeres who paved the way for us. Strong women, talented musicians and singers, who fought hard to make a name for themselves in an industry that, bueno, hadn't made much room for them."

Heads bobbed in the crowd. Mostly women, agreeing with Cat's truth that the female mariachi had a harder go of it, facing machismo and traditionalists along the way. Several of their students raised fists in the air, their youthful faces alight with pride and determination.
Readers should read this book….
…for an escape to the culturally rich city of San Antonio where they'll enjoy a moving, heartfelt story about a forbidden love between two compassionate, loyal, worthy people, woven with familia themes and swoony romantic moments…set to the dulcet strains of mariachi music.
What are you currently working on? What other releases do you have in the works?
Actually, I just wrapped page proofs for book 2 in the Queens of Mariachi series. Kiss Me, Catalina is a Taming of the Shrew re-imagining featuring the second oldest sister, Catalina Capuleta, and the international mariachi superstar Patricio Galán. It's a road trip romance with two strong-willed, super talented artists, both dealing with familia pressures and pains while also fighting an intense attraction to each other. I CAN'T wait for you to hit the concert tour with Patricio and Catalina when Kiss Me, Catalina releases later this year on November 1!

Thanks for blogging at HJ!
Giveaway:

A signed copy of West Side Love Story, a special Queens of Mariachi coaster, and a complete set of recipe cards from my Matched to Perfection* and Keys to Love** series.
*His Perfect Partner, Her Perfect Affair, Their Perfect Melody
**Island Affair, Anchored Hearts

To enter Giveaway: Please complete the Rafflecopter form and Post a comment to this Q:

If you could play any instrument in a mariachi band, what would it be: trumpet, violin, guitar, guitarrón, vihuela, or maracas/egg shakers/percussion?
Excerpt from West Side Love Story:
WEST SIDE LOVE STORY excerpt
By Priscilla Oliveras
WEST SIDE LOVE STORY: A heart-stirring romance of star-crossed love, feuding familias, and the bonds of sisterhood by USA Today bestselling author Priscilla Oliveras.

***

When a handsome stranger steps in to help Mariana Capuleta's shake off the advances of a drunken reveler at a crowded club on New Year's Eve, she appreciates the gesture. Then, he politely invites her to join him on the club's rooftop terrace for some fresh air, and she finds herself drawn by his engaging smile, friendly eyes, easy humor, and…okay, fine…hot bod. But hook-ups with random guys at bars are totally NOT her thing. And yet, when the clock strikes midnight, fireworks explode in more ways than one…

***

Mariana laughed, charmed by his lighthearted teasing. She swatted playfully at his arm, and her fingers caught on his coat sleeve. Their gazes met. Held.

Their shared laughter slowly dissipated as a charged silence swirled around them. The wintry breeze whispered over them and Mariana shivered.

"Here, you've gotta be cold."

Quickly shrugging off his sports coat, he draped it over her shoulders, enveloping her with his warmth. His fingers caressed her neck as he adjusted the collar. Her breath caught, and his fingers stilled. She stared up at him, an irresistible pull drawing her closer.

"Thirty seconds!" The cry rang out through the club's speakers, setting off a flurry of activity as revelers hurried to prepare for the countdown.

Mariana remained rooted to her spot. Caught under a spell woven by attraction and a peculiar sense of shared kinship that she couldn't explain.

His eyes searched hers. Questioning. Almost . . . hopeful?

"Ten . . . nine . . . eight . . ." Revelers joined the DJ's countdown.

Mariana placed a hand on the man's chest, curling her fingers in his shirt.

"Seven . . . six . . . five . . ."

She licked her lips. Watched him track the motion. Felt his grip on the lapels of his coat tighten.

"Three . . . two . . . one!"

The city's fireworks burst in the sky above them. Cheers rang out. Pandemonium ensued as people embraced and couples kissed.

Mariana slowly rose up onto her toes. His head ducked closer, one hand sliding along her neck to cup her nape. His eyes drifted closed seconds before his lips touched hers.

Something brighter, more fiery, than any firework exploded inside her.

Dropping the cup, she slid both arms around his waist and pressed herself against him. He groaned, or maybe it was her, and their chaste peck morphed into a sensual, delectable, openmouthed kiss. He tasted of mint and rum and sin. A heady combination that left her woozy and wanting more.

Her palms explored his muscular back, reveling at the dips and curves that elicited a lusty moan deep in her throat. His fingers tangled in her hair, and desire pooled through her as he deepened their kiss. Hugging him tighter, she met his tongue stroke for delicious stroke.

Suddenly someone bumped into her from behind, knocking her off balance. Her ankle twisted, and she gasped. The sharp pain jolted her back to reality.

"Are you okay?" he asked, another worried frown sliding over his handsome face.

Dismayed at her behavior, she drew back and quickly divested herself of his coat. She winced as she stepped aside.

"I have to go. Here. Um, thank you." Evading his attempt to cup her elbow in support, she shoved his coat at him. "Happy . . ." Embarrassed heat crawled up her face. "Happy New Year."

Without waiting for him to respond, she turned and fled, her right ankle screaming at her to slow down. Other parts screaming for her to go back.

"Wait! I don't know your name!"

Her gut clenched at his cry. ¡Dios mío! They hadn't even exchanged names, yet she'd plastered herself against him like they were old lovers.

Mortified, she wove through the crowd, praying she'd find Cat quickly.

"Don't sit at home. That's so boring. Let's start the año nuevo with a bang," her sister had suggested as part of her persuasive argument.

Ha! Boring wouldn't even begin to describe the start of Mariana's new year.

But with scholarship hunting and tuition worries and familia responsibilities hounding her, she couldn't afford bad decisions or any distractions. As delectable as the one she'd just left outside might appear.

She'd do well to think of tonight as simply a brief but pleasurable interlude with a beguiling stranger she'd never see again.
Excerpt. © Reprinted by permission. All rights reserved.


Book Info:
Two familias in Texas, both alike in dignity, rivalries, and passion . . .
Having grown up in the nurturing household of Casa Capuleta, Mariana will do anything for familia. To solve her foster parents' financial problems amid their rapidly changing San Antonio comunidad, Mariana and her younger sisters are determined to win the Battle of the Mariachi Bands. That means competing against Casa Montero, their father's arch nemesis, and escalating a decades-old feud. It also raises the stakes of Mariana's forbidden attraction for a certain dark-eyed mariachi who sets her heart racing.
To Angelo Montero's familia, Mariana is also strictly off limits. But that doesn't stop him from pursuing her. As their secret affair intensifies and the competition grows fierce, they're swept up in a brewing storm of betrayals, rivalries, and broken ties. Against the odds, they vow to bring peace. But what sacrifices must be made and what consequences must be weighed for two star-crossed lovers to make beautiful music together and win an impossible happy ever after?
Book Links: Amazon | B&N | iTunes | kobo | Google |


Meet the Author:
Priscilla Oliveras is a USA Today bestselling author and 2018 RWA® RITA® double finalist who writes contemporary romance with a Latinx flavor. Proud of her Puerto Rican-Mexican heritage, she strives to bring authenticity to her novels by sharing her Latinx culture with readers. Her books have earned Starred Reviews from Publishers Weekly, Kirkus Reviews, and Booklist along with praise from O, The Oprah Magazine, Washington Post, New York Times, Entertainment Weekly, Frolic, and more. She earned her MFA in Writing Popular Fiction from Seton Hill University where she currently serves as adjunct faculty while also teaching the online class "Romance Writing" for ed2go. A long-time romance enthusiast, Priscilla's also a sports fan, beach lover, and Zumba aficionado, who often practices the art of napping in her backyard hammock.
Find out more and check out her events calendar at https://prisoliveras.com/books/, and follow her on Facebook www.facebook.com/prisoliveras or Twitter and Instagram via @prisoliveras.
Website | Facebook | Twitter | Instagram | GoodReads |