Today it is my pleasure to Welcome author
Sawyer Bennett
to HJ!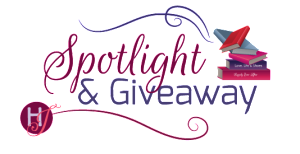 Hi Sawyer and welcome to HJ! We're so excited to chat with you about your new release, Wicked Force!

Hey Junkies!

To start off, can you please tell us a little bit about this book?: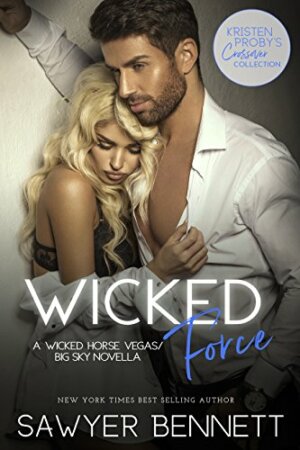 Wicked Force is unique in the fact that it is part of the Kristen Proby Crossover Collection, AND it bridges two of my series (one past, one future). The hero in Wicked Force, Kynan McGrath was originally introduced in the Wicked Horse Vegas Series (though you don't have to read that series to enjoy Wicked Force), and serves as a prequel to Kynan's full-length novel, Code Name: Genesis, coming this May.

Please share your favorite lines or quote(s) from this book:
"Joslyn… if I kiss you like I really want to kiss you, it's not going to end with anything less than me fucking your brains out."
What inspired this book?
The voracity of my readers for all things Kynan McGrath! Ever since meeting him in the Wicked Horse Vegas series, readers have been clamoring for more of this sexy Brit.
How did you 'get to know' your main characters? Did they ever surprise you?
Kynan McGrath surprises me at every turn. As a former member of the Royal Marines (though, once a Marine, always a Marine, no matter what country, am I right??), Kynan is such a bad ass and has this persona to him that he can handle anything that is thrown his way. On the flip side, he has a total soft spot, particularly where Joslyn (the heroine in Wicked Force) and his team are concerned.
What was your favorite scene to write?
The scene where she performs for her hometown of Cunningham Falls. It is apparent leading up to this scene that they are falling for one another, but this is really when Kynan's fate is sealed where Joslyn is concerned.
Here is a peek into that scene:
I'd thought I'd seen Joslyn performing at her peak in Vegas. Her act is so entertaining you get lost in it. Her voice so beautiful time stands still. And when it's all over and done with, you want to push her back out there and tell her, "Do it again." Because I could watch her 24/7 on that stage and never get tired of it.
But now I realize that she wasn't even close to unleashing her potential. If any talent agent were watching her now, there'd be a mad stampede to get her signed.
I can only assume it's being back in her hometown and singing for her father's memory that is making the difference. The passion she's putting into her music tonight is transcendental. She doesn't have the fancy stage lighting, sparkling costumes, and high energy backup dancers behind her.
No, she's just in her jeans, a flowing taupe-colored blouse that bares one shoulder, and simple, flat sandals. She did her hair in loose braids hanging over each shoulder with wisps framing her face. Her makeup is simple and understated.
She's just Joslyn, yet a completely different one than I've ever seen before.
Tonight, she is simply magical, and years from now I might look back on this moment and say it was when I fell helplessly for her.
What was the most difficult scene to write?
Probably when Joslyn confronts her mom (who is also her manager) and tells her that she and Kynan are pursing a relationship with one another. I don't relate personally to a relationship like theirs where one person is using the other for their own personal gain.
Would you say this book showcases your writing style or is it a departure for you?
Wicked Force is definitely in the same vein as my other books. The biggest departure of it was writing in Cunningham Falls, which is a world created by Kristen Proby. That is not something I am used to doing.
What do you want people to take away from reading this book?
Following Wicked Force is the release of Code Name: Genesis, which is Kynan McGrath's full-length novel. I am so excited for this series because it is romantic suspense, and it is my first real foray into that genre since my Sugar Bowl series a couple years ago. Code Name: Genesis releases in May!
What are you currently working on? What other releases do you have planned?
Following Wicked Force is the release of Code Name: Genesis, which is Kynan McGrath's full-length novel. I am so excited for this series because it is romantic suspense, and it is my first real foray into that genre since my Sugar Bowl series a couple years ago. Code Name: Genesis releases in May!

Thanks for blogging at HJ!
Giveaway:

A signed paperback of Wicked Force; open to US residents
To enter Giveaway: Please complete the Rafflecopter form and Post a comment to this Q:

Have you ever given your first love a second chance?
Excerpt from Wicked Force:
When the front door opens, spilling in a little morning light across the creamy marble foyer, I brace myself. That's because in my research of Joslyn Meyers, the most disgruntling thing I learned about her was that she was a stunningly gorgeous creature with immense talent. If you weren't swayed to fall in love with her voice, you only had to take one look at her face and body to succumb.
She's got platinum blonde hair, so light it's almost silvery. It falls in long, wavy lengths to the middle of her back and swoops down across her forehead, highlighting the angelic lines of her face. It's absolutely perfect. Not a single thing out of place that would make her seem a bit more real and less like a fairytale princess. Joslyn has the bluest of eyes, pale and shimmering. Her lips are full and inspire a million dirty thoughts. Her body is slamming and I know this because in the research I did, I watched videos of her Vegas act and there's little left to the imagination when it comes to her costumes.
In totality, she's the perfect woman and I'm a sucker for such things. The only thing I can hope for is that her personality sucks so I won't be attracted to her. Despite what many women think, it's not all about looks.
Not that I'm overly worried about it. I mean, she is just a job.
A job that I am absolutely prohibited from banging, no matter how much I might want to because she's fucking hot as hell.
I shake my head and force my thoughts out of the gutter and back into business mode. But then she steps into the lobby and my body goes tight upon seeing her. She's half turned away from me, talking to someone walking in behind her. No clue who it is because I can't take my eyes off Joslyn.
That amazing silvery blonde hair is in a high ponytail and she's wearing a T-shirt and jeans, but the T-shirt is molded to her body. I can tell by the slight sway to her tits as she steps inside that they are 100% natural and I bet would feel fantastic in my hands.
Fuck. I shake my head again and concentrate.
"I just don't know why we need to hire a bodyguard for me," Joslyn is saying to what I now see is a woman walking in behind her.
That's right. Her mother, Madeline Meyers. Jerico told me she'd be attending this meeting and from those few words, I know that Joslyn isn't here because she wants a bodyguard. Her mom does.
And that means she's probably not a diva, but I'll reserve judgment for now.
"I'm not going to argue with you about this," her mom says as she steps inside and the door swings shut. Madeline sees me standing there and that causes Joslyn to turn my way.
Jesus. She's more beautiful staring at her head on. She looks at me with wide, unblinking eyes and to my horror, her eyes slowly travel down the length of me and then back up again. It's not done with a sexualized appreciation, more like she's stunned by what she sees and can't help but to look closer. When she meets my eyes again, her face flames beet red and her gaze drops to the floor.
I force my attention to her mother and offer her a smile as I hold my hand out. "Mrs. Meyers… I'm Kynan McGrath."
She gives me a brief handshake and looks around. "Pleasure. This is my daughter, Joslyn."
It seems every muscle in my body tightens as I turn her way, because on a physical level, I've never been this attracted to a woman before. Thankfully she's looking at me now with a bland, reserved expression, although there's still a tinge of pink on her cheeks.
I don't offer my hand because I'm actually afraid to touch her for fear of some mystical electrical spark that would snap between us. She doesn't offer her hand either but I give her a nod of acknowledgment.
Excerpt. © Reprinted by permission. All rights reserved.


Book Info:
From New York Times and USA Today bestselling author Sawyer Bennett…
Joslyn Meyers has taken the celebrity world by storm, drawing the attention of millions. But one fan's affections has gone too far, and she's running to the one place she hopes he'll never find her – back home to Cunningham Falls.
Kynan McGrath leads The Jameson Group, a world-class security organization, and he's ready to do what it takes to keep Joslyn safe, even if it means giving up his own life in return. The one thing he's not prepared to lose, though, is his heart.
The Kristen Proby Crossover Collection features a new novel by Kristen Proby and six by some of her favorite writers:
Kristen Proby – Soaring with Fallon
Sawyer Bennett – Wicked Force
K.L. Grayson – Crazy Imperfect Love
Laura Kaye – Worth Fighting For
Monica Murphy – Nothing Without You
Rachel Van Dyken – All Stars Fall
Samantha Young – Hold On
Book Links: Amazon | B&N | iTunes | Kobo | Google |

Meet the Author: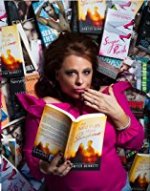 Since the release of her debut contemporary romance novel, Off Sides, in January 2013, Sawyer Bennett has released multiple books, many of which have appeared on the New York Times, USA Today and Wall Street Journal bestseller lists.
A reformed trial lawyer from North Carolina, Sawyer uses real life experience to create relatable, sexy stories that appeal to a wide array of readers. From new adult to erotic contemporary romance, Sawyer writes something for just about everyone.
Sawyer likes her Bloody Marys strong, her martinis dirty, and her heroes a combination of the two. When not bringing fictional romance to life, Sawyer is a chauffeur, stylist, chef, maid, and personal assistant to a very active daughter, as well as full-time servant to her adorably naughty dogs. She believes in the good of others, and that a bad day can be cured with a great work-out, cake, or even better, both.
Sawyer also writes general and women's fiction under the pen name S. Bennett and sweet romance under the name Juliette Poe.
Website | Facebook | Twitter | Instagram | GoodReads |