Today it is my pleasure to Welcome author
Samanthe Beck
to HJ!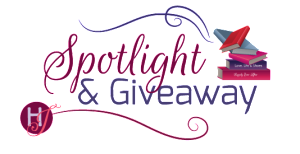 Hi Samanthe and welcome to HJ! We're so excited to chat with you about your new release, Wild in Captivity!

Hi! Thanks for having me back to visit with the Junkies!

Please summarize the book a la Twitter style for the readers here: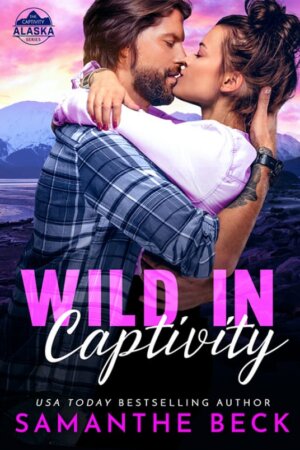 Tightly wound L.A. attorney takes on slightly burnt-out bear daddy of a bush pilot in the wilds of Alaska. Sparks fly hot and heavy enough to melt a glacier!

Please share the opening lines of this book:
Isabelle Marcano was hard up.

She freely admitted as much as she clung to her rattling armrests and clenched her equally rattling back teeth. She hadn't participated in two-party, sheet-tangling, flesh- slapping sex in so long that her best friend Danny insisted she'd attained a second virginity.

But no amount of dick, not even copious amounts of "bear-daddy dick" Danny had promised would be as rugged, untamed, and plentiful as the land in which it allegedly roamed free, was worth this…this…

She couldn't even call it a flight.
Please share a few Fun facts about this book…
My heroine, Izzy, and I have something in common. She's a stressed-out transactional attorney from Los Angeles. While nowhere near as brilliant and driven as Izzy, I spent fifteen years as a stressed-out corporate lawyer in Los Angeles. The experienced definitely helped me convey some of the challenges and pressures she faces. All-in-all, I gotta say my worst day as a writer is still way better than my best day as a lawyer!
This story features a wild goose chase involving actual wild geese! Izzy is forced to run for her life from a gaggle of territorial Canadian honkers. The scene is funny, but I worried I was giving geese a bad name, so several chapters later I have my hero, Trace, take Izzy back to the scene of the crime and introduce her to some of the finer qualities of the species.
Trace is a big, burly, bearded six-foot-five-inch bush pilot and boss of Captivity Air and Freight. Looks-wise, he's pretty intimidating, but the locals aren't fooled by his surly exterior. They're determined to get Trace and Izzy together, and their determination knows no bounds!
I planned to include a dog in this story, but wanted to go for something more original than a husky. Then, however, I went on YouTube, fell down a tunnel of talking husky videos, and was utterly charmed. So, I went with a husky-malamute mix named Key and he may be the smartest character in the whole town!
The story opens with a VERY bumpy flight from Anchorage to Captivity. Izzy, a seasoned business traveler, holds back screams while silently writing her own eulogy. It's a funny moment, with no real danger as far as pilot Trace is concerned, but I had a lot of sympathy for her. I was once on a flight from Las Vegas, NV to Burbank, CA that hit an air pocket and took a sudden drop hard enough to send luggage flying from overhead bins and spill drinks everywhere. The woman next to me started praying on a rosary.
What first attracts your Hero to the Heroine and vice versa?
For Trace, it's how completely opposite she is from him. He's big. She's small. He's gruff and outdoorsy, she's refined and considers walking from shop-to-shop down Rodeo Drive a nature hike.It frustrates and attracts him at the same time.
For Izzy, she traveled to Captivity for work, but secretly hoping for one important fringe benefit. A not-so-little something her friend Danny refers to as "bear daddy dick." Trace checks all the bear-daddy boxes!

Using just 5 words, how would you describe Hero and Heroine's love affair?
A funny, sexy, slow-burn involving a little subterfuge, big, unexpected twists, and a whole lot of "help" from the rest of Captivity!

The First Kiss…
Holy bear daddy hotness…

Trace's beard tickled her skin in a way that set off other
tickles in every nerve ending her body possessed. Whoa. Had she ever kissed a man with a beard before? Izzy's reeling mind came up blank. Nope. Never. And as new experiences went, this one ranked high.

It also ranked high as one of her most bizarre experiences—having a man she'd just met suddenly declare matrimonial intentions—but something in his urgent stare had implored her to play along, and her hormones, fresh off a near-death experience, decided to play. And now, that decision was paying off in spades.

His warm, firm lips stayed sealed to hers for a long, suspended moment, and then—good lord—big, blunt fingertips danced gently across her cheek. The cheek touch, somehow both absent and reverent, melted places inside her entirely separate from her tingling nerve endings. Wanting more, she surged up onto her tiptoes, and nearly groaned when he eased back.

She blinked her eyes open to find his shockingly blue ones staring down at her with more than that work-with-me- please message. What lurked in their depths now looked a heck of a lot like…lust.
Real lust. Not an act.

Before she could get a word out, his lips reclaimed hers, crashing down with hot, hungry urgency. Right. Who needed conversation? Conversation was overrated. Highly overrated, she mentally added when a big hand cupped her ass and pulled her closer. Without hesitation, she let go of everything she'd picked up so she could sink her fingers into his thick, unkempt hair. Heat came off the man in wave after addictive wave, sending a grateful shiver down her body while banishing chills she didn't even know she had.
Without revealing too much, what is your favorite scene in the book?
The first time Izzy and Trace get down to it, Izzy has a little panic attack based on some past bedroom fiascos and a long sexual drought. The scene cracks me up and makes me love Trace so much:
If your book was optioned for a movie, what scene would be absolutely crucial to include?
'You're taking too long, Izzy,' she silently chastised herself. 'Say something sexy. '

Staring into his eyes, she whispered, "It's been over a year since I've done this."

Trace squeezed her butt encouragingly. "It's like riding a bike."

A cringeworthy memory snuck into her mind. "The last time I rode a bike it was too big for me. I lost control, crashed into my date, and sprained his thumb."

His laugh shook his whole body, jostled his dick between her legs like a giant tease. "Izzy, I swear nothing you're about to ride is too big for you, nobody's going to crash, and nothing's going to get sprained. Take it as slow as you want. Take as much as you want. It's all up to you."

She wished she shared his confidence. What if after all this buildup, she couldn't come. What if he couldn't? She was sinking too deep into her own head, and she knew it. What if the whole thing was a fail because of her? She might burst into bitter tears right there in his bed. Men loved that, didn't they? Stalling, she looked left, then right, then back at him. "Got any training wheels around here?"

His lips quirked, but then he furrowed his brows and leveled a scowl on her. "Isabelle."

"What?"

"Get on my dick. Now."
Readers should read this book …
for funny, sexy adventures between two characters who are absolutely meant for each other–even if, initially, the only people who recognize that fact are everyone except them.
What are you currently working on? What other releases do you have planned?
I'm busily editing two more books in this series!
Thanks for blogging at HJ!
Giveaway:

I'm putting a $5 Amazon gift card up for grabs to one lucky winner.
To enter Giveaway: Please complete the Rafflecopter form and Post a comment to this Q:

Captivity, Alaska is a fictional place, but doing research for my small, coastal town made me want to visit Alaska. Have you been? Is it on your bucket list?
Excerpt from Wild in Captivity:
A big hand clamped over her butt and a masculine laugh provided the soundtrack to a view of the hillside whipping by at heretofore unattained speeds while her entire skeleton endured a bone-jostling decent. Somewhere beyond the chaos of the moment she registered that Trace had hauled her over his shoulder and was now snowshoeing down the hill at a breakneck pace.

"Trace!" She thumped a gloved hand against his back.

"What?"

His vest absorbed most of the blow. Because it occurred to her that she might arrive at the airfield, ass-up, over his shoulder, she thumped again. "Put me down!"

"What? Sorry. Can't hear you."

Yeah, he couldn't hear her over his laughter. "I said, put"—thump—"me"— thump—"down." Thump.

He slowed as the hill leveled out. Her world whirled again as he dumped her into a snow drift. She landed with a whoosh of breath an instant before he landed on top of her, his grinning face inches from hers, both of them breathing heavy. He lifted his sunglasses to the top of his head and gazed at her. "You're down."

"Ha. Ha. You think you're funny, don't you?"

His grin went crooked, tiny lines crinkled the corners of his eyes, and her hormones went wild.
"Actually, Izzy, I think you're funny."

She sniffed. "I don't appreciate being manhandled." Such a lie. Parts of her appreciated it a lot. The same parts that appreciated being pinned under a big, hard, heavy man.

"I think you liked it a little." He worked an arm under her and pulled her tighter against him. "I'm sure you liked it better than being stuck on the hillside until two feet of snow melted enough for
you to walk down under your own power. You may be in charge of the legal stuff, but when we're in the great outdoors I'm in charge."

She put a hand on his shoulder, not sure if she intended it to keep him back or tug him closer. Wintergreen toothpaste flavored the cold air between them. "Be that as it may"—jeez, she sounded like she had a stick up her ass—"you could have run your plan by me before making the executive decision."

"You'd already vetoed plan B," he pointed out, and his grin went cocky, which was an irrationally irritating turn-on. "The time for negotiations had ended. It was time for action."

God, every part of her from the neck down agreed—it was definitely time for action. Despite, or maybe because of the warmth of his body seeping into hers, she shivered. Hoping to cover the reaction, she licked her lips and tried for a haughty, "Is that so?" It came out weak and breathless.

Oh, Izzy, we're in trouble here.

"Yeah," he said softly. "I'll tell you something else."

"What's that?" Also weak. Also breathless.

He leaned close and kissed the tip of her nose. "You're cute when you're angry."

Somehow, without express permission from her brain, the hand on his shoulder moved to his jaw. She rubbed her gloved palm against his beard and stared into his blue eyes. "I-I'm not angry," she protested, and her attention dropped to his mouth. "I'm…" Hard-up? Pent-up? Horny as hell?
Maybe she moved first, maybe he did, but the next thing she knew, warm lips sealed to hers. So warm. So sure. Her eyelids surrendered to gravity. Her fingers snuck under his knit cap and sank into his hair. She tipped her chin up slightly to intensify the pressure of his mouth on hers.

Something shifted. At first, she thought the snow supporting her had given way. A surprised squeak escaped from her throat and her arms instinctively clung to him for safety. But no, there was no danger. He'd simply rolled them to reverse their positions. Now he lay in the snow, and she rested on top of him, her legs splayed around his hips, her upper body melting into his wide chest. She scooched higher and dove back into the kiss.

One hand slid under her ponytail to clasp the back of her head. Another cupped her ass. Her entire ass, as if his hand had been designed for the express purpose of holding her there. The heavy weight of it sent a rush of heat between her thighs. She moaned and plunged her tongue into his mouth, frantic to demonstrate what she needed from him. Needed it soon.

He closed his lips around her tongue, capturing it, and sucked slowly from base to tip. Her nipples turned to stinging points. A sharp ache settled deep between her legs. She squirmed against him, trying to relieve it by rubbing on the hard length of his cock running under the fly of his jeans.
He groaned. The hand on her ass tightened.

Not soon. Now. Right there in the snow.
Excerpts. © Reprinted by permission. All rights reserved.


Book Info:
Ambitious L.A. lawyer Isabelle Marcano would rather run a mile in her Manolos than fly off to rustic Captivity, Alaska. But close the client's sale successfully and her firm will find room on the letterhead for one more name. Still, taking a career detour to a place that doesn't even have a Starbucks sounds like the seventh level of hell.
Then her best friend points out the town has something stronger on tap than caffeine. Testosterone. With two single men to every single woman, this assignment might just be the best thing to happen to her sex life since the invention of the waterproof Rabbit.
Until her sexy client introduces her as his fiancée to hide what she's doing in town, and all her aspirations of hot Lumberjack Sex fly out the airplane window.
Though…fiancés do have sex, right? Those who don't want to answer to small-town busybodies better look like they do, epically, even when the mere prospect plays havoc with her professional responsibilities. And her hormones.
Her firm's getting antsy to finalize the merger. But the more she learns about Trace, about why he's selling, the more conflicted she becomes about the deal. Failure to close means losing the partnership she's always wanted, but the bigger failure might just be kissing Trace goodbye…
Book Links: Amazon | B&N | iTunes | Goodreads |


Meet the Author:
Wine lover, sleep fanatic, and USA TODAY Bestselling Author Samanthe Beck lives in Cincinnati, Ohio with a kid who loves dragons, a cat who hates everyone, a laptop she sometimes ignores, and a slight obsession with Trevor Noah.
When not dreaming up fun, fan-your-cheeks ways to get her characters to happy-ever-after, she searches for the perfect cabernet to pair with ASMR podcasts.
Website | Facebook | Twitter | | Instagram |