Today it is my pleasure to Welcome romance author
Katherine Garbera
to HJ!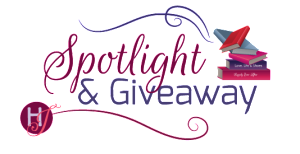 Hi Katherine and welcome to HJ! We're so excited to chat with you about your new release, Wild Nights!

Thanks for having me!

Please summarize the book a la Twitter style for the readers here: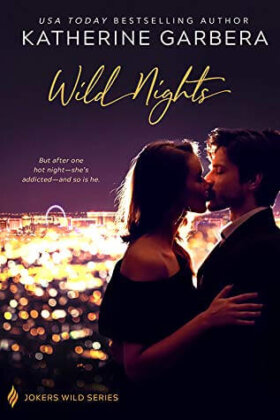 After one hot night–she's addicted–and so is he.

Please share the opening lines of this book:
He was back. Again.Zelda Quincy couldn't ignore the man dressed all in black. He was over six feet tall and wore a black suit that hugged his muscled thighs and a fitted shirt that made him look lean and a bit mysterious. He had black hair that was cropped close to his head and a strong jaw.
Please share a few Fun facts about this book…
I model the hero off of Nicholas Hault and Criss Angel.
In real life I find magicians a little bit scary.
I do like the spectacle of an illusion show.
Even when someone shows me how to do a trick I still think it's real when I see someone else do it.
I love karma and wanted to use it as a force in this book.
What first attracts your Hero to the Heroine and vice versa?
There is something electric between Zelda and Nicholas, but they aren't friendly when they meet. Both are suspicious of each other and don't trust the other one. But there is a bond between them and slowly both learn to trust it.

Using just 5 words, how would you describe Hero and Heroine's love affair?
Magical ;). Super sexy lovers who don't want to find love. * sorry it's hard to use just 5 words!!!

The First Kiss…
The first kiss is something neither of them is expecting. Zelda wants a distraction an Nicholas is happy to oblige but once they kiss everything changes and neither is willing to admit that it has.

Without revealing too much, what is your favorite scene in the book?
My favorite scene in the book is where Zelda realizes that her secret, the one she keeps from everyone is going to break Nicholas's heart and cost her him.
He smiled again, leaning in to use the retinal scan he'd recently had installed and then the biometric keypad to open a panel in the wall. He led her over the threshold and into the center of the room. He stopped when he was in front of the item he wanted her to see, the very object she'd said would be a challenge to obtain for his exhibit. It was an original straitjacket and suspension post from the 1890s.
"Open your eyes," he said. "Surprise. It's a Waterstone straitjacket and post. I know you mentioned you hadn't been able to find one. This is what I based my very first illusion on."
She caught her breath and stared at the object with something more than joy in her eyes. He couldn't define it, but she quickly looked away. "So, do you know how to use it?"
Her words were light and flirty, but for the first time, he didn't sense the sexy lust he usually heard in her voice. There was something else there, but what?
"Of course I can. Want to help me demonstrate?" he asked.
"Will you be removing your shirt?" "I will."
"Then I'm definitely in."
If your book was optioned for a movie, what scene would be absolutely crucial to include?
This scene where Nicholas comes to Zelda's shop and sees her godson trying to do a magic trick and treats the 8-year-old as a serious magician. I think it just really shows the heart of Nicholas and Zelda gets her first sign that he's not like all other illusionists.
"Zee, watch this," Stetson said as he held up his hands, which were handcuffed together. His thick brown hair fell over his forehead.
"I'm watching, kiddo," she said.
She sat in one of the seating areas in her shop. It was four o'clock, so there wasn't a lot of foot traffic at this time of day—the perfect time for company. Stetson walked to her
shop after school and stayed with her while his mom finished her shift as a payroll clerk at one of the larger casinos on the strip. The trick handcuffs had been in a lot she'd won from an online auction house and had arrived earlier that day. Zelda had pulled them out of the box, knowing the kid would like them.
"You may think that I'm trapped and escape is impossible," Stetson said. He'd been working on his patter for a while now and was getting better with each new illusion he performed for her. Watching Stetson's excitement and happiness brought some of her own joy in magic back.
"Ma'am, would you please check these cuffs and confirm they are locked?" he asked, holding his wrists out to her.
She reached out and tugged on each cuff to make sure they were firm. Then she nodded.
"They are locked," she said.
The bell over the door at the front of her shop chimed, and she glanced over and saw the shadow of Nicholas Pine. It had been a week since she'd confronted him in front of her shop, and he hadn't been back since.
Stetson wasn't distracted, and Zelda forced her gaze back to him instead of staring at the illusionist who had been in the back of her mind more often than she wanted to admit. She'd gone online and checked out his profile on the Jokers Wild website and might have lightly stalked him on social media. And she'd been surprised—and a little excited—by how buff he looked in the posters for the show. Surely those muscles had been airbrushed on when he'd been wrapped in thick chains. But today, his suit was fitted, and he was even more tempting as he came over to lean his hip against the counter.

Stetson looked up from the cuffs he'd been working, then back down at them again before doing a double-take.
"Nicholas Pine?!"
"Hello," Nicholas said. "Finish your escape."
Stetson nodded, and Zelda saw the determination on her
young friend's face. She hoped he remembered everything she'd shown him earlier, and, for a moment, she saw his fingers fumble. He stood up straighter and looked right at one of the most famous illusionists in the world, then spoke.
"Today I will attempt to escape from these cuffs. Zee has already checked them to see that they are locked, but would you like to check, too?"
"I would," Nicholas said, inspecting the cuffs before standing next to her again.
She caught a whiff of his aftershave as he moved and closed her eyes for a second to inhale deeply. No one should smell that good. It didn't matter that the fresh scent of the air after it rained was her favorite smell. Really.
"Now watch carefully as I…" Stetson trailed off as he twisted his wrists, and, a moment later, the cuffs opened. He caught them with one hand and looked both proud and a little bit surprised as he held them aloft. "Ta-da!"
Zelda applauded, as did Nicholas. "Well done."
"Very good job," Nicholas said. "You have the makings of a showman."
"Thanks," Stetson said. "Can I do another trick?" "Sure. You know where the box is," Zelda said.
Readers should read this book …
if they love sexy, emotional stories.
What are you currently working on? What other releases do you have planned?
I'm currently working on a book for Harlequin Desire that will be the first book in a new scandalous series that takes place at a destination wedding.
Thanks for blogging at HJ!
Giveaway:

I'm giving away a signed copy of Wild Nights to one lucky winner.
To enter Giveaway: Please complete the Rafflecopter form and Post a comment to this Q:

What are you looking forward to in February? It's my baby's birthday month and of course I love Valentine's Day.
Excerpt from Wild Nights:
The doorbell rang, and she glanced at the clock to
confirm that it was after midnight. Who would be at her door?
She knew some people thought bad news came at night, but every bit of bad news she'd ever received had come straight up in the middle of the day.
She flipped on the porch light and then glanced through the peephole. Nicholas.
He wore another tightly fitted shirt and skintight jeans. Of course he did. She put her forehead on the doorjamb and just stood there.
Not tonight. Not when her defenses were down and she needed to forget her past sins.
"I saw your light on," he said. "If you don't want any company, I'll leave."
She opened the door but moved to stand in the opening, trying to convince herself that she wasn't going to invite him in.
"What are you doing here? I mean, I'm trying to give you the benefit of the doubt, but this is kind of stalker behavior." He held his hands up at his shoulders, and she noticed the ring he wore on his middle finger and the tattoo on the inside of his wrist that was an old magic family sigil. Something only those in the inner circle would know. She
had one as well, but she'd covered it up with a black rose.
"I stopped by to drop off an apology gift to Stetson," Nicholas said. "I remember what it was like to be young and expecting an adult to do something. I'm sorry that I had to
disappoint him tonight."
Of course he had. Nicholas was that kind of man. She
wanted to believe he was all illusion, smoke, and mirrors, but from the beginning, she'd seen something more in those bright blue eyes of his.
She'd always believed in the inherent goodness of people, and Nicholas Pine was a good guy. He had been brought into her life for a reason. "That's really sweet. He was cool about it, but Molly was annoyed."
"I have no doubt she was," he said. "It was unavoidable."
His lead on the chest. His priority was his show and she knew what that was like from personal experience. She'd have to try to protect Stetson from a grand illusionist like Nicholas. He could mesmerize with his charm but when the chips were down, his show was always going to come first.
"So, are you going to invite me in?" he asked.
Was she?
The vestiges of guilt and sadness she'd woken up with had disappeared when she saw him on her doorstep, and she wasn't one to look a gift horse in the mouth. She knew that sleep would elude her for the rest of the night, and even though he was a magician, she couldn't help liking him.
"Okay, but no judging."
He arched one eyebrow at her in a questioning way. "Why would I judge you?"
"I couldn't sleep, so I was in the process of making myself a good old-fashioned home remedy."
"I think that's a great idea," he said. "Trixie, my show manager, has been teaching me some meditation to help me rest."
"I'm more old-school," she said, stepping back to let him enter her house. He walked inside, glancing at the dark hallway and the light that spilled from her kitchen.

"How?"
"Tequila."
"I like it," he said. "This way?"
She nodded, closing the door and leaning back against
it, watching Nicholas Pine, illusionist, turn into her kitchen. She believed in karma and had seen it at work in her life more than once. Like when she'd met Molly—a found sister to replace the one she'd lost. And when she'd started selling her antiques online but then had heard about an opportunity to turn her business into something bigger. But Nicholas… She couldn't figure out if he was her chance at redemption or just another form of torture.
Excerpts. © Reprinted by permission. All rights reserved.


Book Info:
Master illusionist Nicholas Pine has learned the hard way that nothing—and nobody—is what they seem. So when he runs into sexy antique shop owner, Zelda Quincy, he knows there's more to her than meets the eye. Still, what he sees is very, very intriguing…and he can't get her out of his head.
Zelda has spent her whole adult life running away from her family's reputation. She's changed her name and tried to move on. The last thing she wants is to return to the world she left behind, even with someone as hot as Nicholas by her side.
But after one hot night––she's addicted––and so is he.
Too bad the skeletons in Zelda's closet won't stay hidden for long…
Book Links: Amazon | B&N  | Goodreads |


Meet the Author:
USA Today bestselling author Katherine Garbera writes emotionally sexy contemporary romances. An Amazon, BN & iBooks bestseller, she is also a two-time Maggie winner and has more than 7 million copies of her books sold worldwide.
Website | Facebook | Twitter | | Instagram |