Today it is my pleasure to Welcome author
Ruby Lang
to HJ!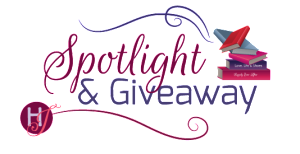 Hi Ruby and welcome to HJ! We're so excited to chat with you about your new release, House Rules!

Hello, Harlequin Junkie! Thanks so much for having me here to talk about HOUSE RULES and the Uptown series.

To start off, can you please tell us a little bit about this book?: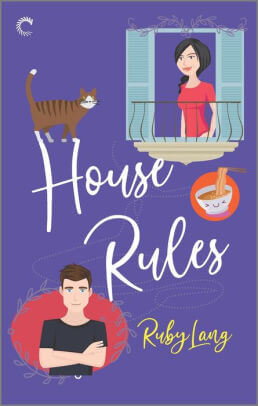 HOUSE RULES is about Simon, a music teacher, and his ex-wife Lana, a chef, who end up living together because NYC rent is too darn high. But while they put up strict rules to keep them from getting involved with each other again, those old feelings have a way of rearing up again—as do the problems that drove them apart.

Please share your favorite lines or quote(s) from this book:
"He seized the opportunity to kiss his way up to the fine skin at her temple, to bury his nose in her hair. A sigh. A blink. He reluctantly stopped and pressed his forehead against hers."
What inspired this book?
This book was inspired by years of reading "For Rent" and "Roommate Wanted" ads. I've definitely heard of exes who remained in the same apartment after a split. I also really wanted to write a book in which one of the characters was a musician—but not a rock star. Simon has to work on grant proposals to fund his choir, put away music stands, post rehearsal pages. I have nothing against glam, but I wanted to do the opposite!
How did you 'get to know' your main characters? Did they ever surprise you?
I put together an entire choir concert to get to know Simon. I ate a lot of hand-pulled noodles to get to know Lana. (It was a big sacrifice.) My characters astonished and delighted me constantly. Lana had actually pretty good advice to tell me about how to manage one's career and life. Simon was a surprising source of slapstick humor.
What was your favorite scene to write?
Early on in the book, Simon declares he's going to keep staying in his rent-controlled apartment by himself. He's not even going to consider moving in with Lana, even though he hates his living situation, he's annoyed by his neighbor's constant construction, and his landlord refuses to do any repairs. But just as he's made his decision, the contractor next door drills a hole clear through their shared wall.
What a funny story he could tell if he ever had a party again: Real estate in Manhattan so bananas that exes considered living together.
The high whine of the drill was barely audible.
What was the most difficult scene to write?
The most difficult scenes to write were the first love scenes. Because this was a second-chance story, I wanted to capture the feeling that both characters were mapping out how they'd changed and grown. (I've included it as an excerpt below.)
Would you say this book showcases your writing style or is it a departure for you?
My books are known for their dry sense of humor, and complicated family relationships. I return to themes like new beginnings, loss, uncertainty, and transition in my books—and HOUSE RULES is certainly about all of that. What's different here is I wrote about older characters who've already had full lives—Simon and Lana are 40-plus—and I feel like their histories with each other and independently made the story richer.
What do you want people to take away from reading this book?
I want people to take away a sense of love for their own messy, ever-changing lives.
What are you currently working on? What other releases do you have planned?
My next release is The Uptown Collection, which includes PLAYING HOUSE, OPEN HOUSE, and HOUSE RULES, in one bundle. It's out on May 26th, and it has a gorgeous cover. I'm also working on a story featuring an older heroine and a younger hero.
Thanks for blogging at HJ!
Giveaway:

1 eBook copy of HOUSE RULES (open internationally)
To enter Giveaway: Please complete the Rafflecopter form and Post a comment to this Q:

If you could live rent/tax/mortgage free in a huge, beautiful home, but with your worst enemy, would you do it, and what features would this house have to have to tempt you to move there?
Excerpt from House Rules:
In this excerpt, Simon has been taking care of Lana after she falls ill, causing them to grow close again.
He slid his fingers carefully over hers as she rose on her tiptoes. There was a short, sweet breath of a pause between them, and his lips were on hers, her hand came up to rest lightly on his shoulder.
At first it was as if they were simply exploring being close again, feeling each other, the texture of skin and lips. It wasn't better or worse than he recalled; it was another thing entirely. His memory would never have supplied him with the glory of the sudden tightening of her fingers on his shoulders as she pulled him down closer. He'd never have remembered the slight breath she took as she swayed into him, her body tensed and stretched, overbalanced but not wanting to put her weight on him.
His other hand had traveled up the intriguing strength of her arm, mapping dips and cuts of muscle that spoke of years of discipline and dedication. He moved up and around, and his fingertips traced the architecture of her shoulder blade. When had she become all of this? His mind was still marveling over her even as his body kept him from thinking too clearly.
Then her mouth opened wider and she grunted, drawing a breath before returning to him with more intensity. At the feeling of her teeth grazing his bottom lip all he felt was want, helpless and overwhelming. He wanted to pull her closer to him, to let her fall into him, to feel her body against his. She licked him gently and the curl of her tongue made him never want to let go.
But though she gave her mouth to him, her cheek rubbing softly against his, she didn't pull him closer, and the thought of her restraint was enough to keep him to his own careful line. In another moment, she took one more breath, and he seized the opportunity to kiss his way up to the fine skin at her temple, to bury his nose in her hair. A sigh. A blink. He reluctantly stopped and pressed his forehead against hers.
She exhaled long and deep, from the very bottom of her, and he felt it vibrate through him. Her hands were still touching him, caressing him, not quite letting go. He could feel the desire in her, the need to be closer, the way she held back. He closed his eyes: her want was almost enough for him, almost enough to feed his greedy soul.
But not quite.
She was starting to disengage herself now. Her palms smoothing a path down his shoulders, pausing a moment to cup his biceps, her thumbs kneading his muscles in a way that made him want to seize her again. But she was stepping back, her hands moving down his arms.
And she was looking at the floor again, at their interlaced fingers.
"Are you all right?" she asked.
"That should be my question to you."
She winced a little, as if that were enough to remind her she'd been in pain last night. He regretted his words. But he couldn't feel that way about anything else that had happened.
"I am…all right. I think this can be okay."
"Be still my beating heart."
Excerpt. © Reprinted by permission. All rights reserved.


Book Info:
ROOMMATE WANTED to share a gorgeous sun-filled apartment in Central Harlem. Must love cats. No ex-husbands or wives need apply.
Seventeen years ago, different dreams pulled Simon Mizrahi and Lana Kai apart. But when Lana takes a position as a chef back in Manhattan, her apartment search puts her right in her ex-husband's path. Music teacher Simon is also hunting for a new place to live, and when Lana proposes they be platonic roomies, well…it's not the worst idea he's ever heard.
A sunny uptown two-bedroom sounds far more appealing than the cramped, noisy space where he's currently struggling to work. Still, Simon has seen firsthand that Lana's a flight risk, so he agrees on a trial basis.
Three months. With strict boundaries.
Living together again feels wonderfully nostalgic, but when the ex-couple's lingering feelings rise to the surface, the rules go out the window.
Of course, chemistry was never their problem. But while Simon's career feels back on solid footing, Lana is still sorting out what she wants. With their trial period soon coming to an end, they'll have to decide if their living arrangement was merely a sexy trip down memory lane or a reunion meant to last.
Book Links: Amazon | B&N | iTunes | Kobo | Google |


Meet the Author:
Ruby Lang is the author of the acclaimed Practice Perfect series. She is pint-sized, prim, and bespectacled. Her alter ego, Mindy Hung, wrote about romance novels (among other things) for The Toast. Her work has also appeared in The New York Times, The Walrus, Bitch, and other fine venues. She enjoys running (slowly), reading (quickly), and ice cream (at any speed). She lives in New York with a small child and a medium-sized husband.
Website | Facebook | Twitter | Instagram | GoodReads |