Today it is my pleasure to Welcome author
Melynda Price
to HJ!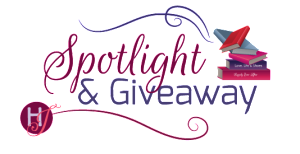 Hi Melynda and welcome to HJ! We're so excited to chat with you about your new release, Vow of Silence!

Hi Everyone! Thank you having me on HJ's Spotlight.

Please summarize the book for the readers here: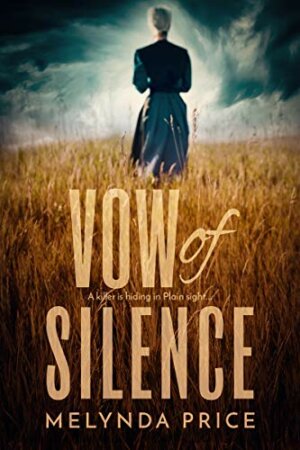 Josiah Troyer (Joe) is a homicide detective that left Lancaster before taking his vows when the woman he wanted to marry was promised to someone else. He swore he'd never to return, but when the FBI enlists his help in tracking down a killer, Joe can't refuse when he discovers the devil's playground is in Lancaster, and the killer's latest victim is the sister of the only woman he's ever loved.
Hannah's heart was broken when Josiah abandoned her to live with Englishers. Forced to wed a man not of her choosing, her husband's untimely death has left her struggling to put her life back together. When unspeakable tragedy strikes again, Josiah unexpectedly returns, but he hasn't come back for her—he's investigating the murder of her sister and two other young Amish women.
Seeing Josiah brings all those long-denied feelings flooding back, as well as the hurt, anger, and abandonment that left her devastated eight years ago. Hannah quickly discovers the man who's returned is not the same one she fell in love with. Gone are Josiah's easy smiles and gentle ways. He's harder, colder—an outsider… But not even his shunning can stop the attraction from consuming them both, and Josiah soon opens her eyes to a world of passion and pleasure Hannah never imagined. Choosing him would mean walking away from the only world she's ever known.

Please share your favorite line(s) or quote from this book:
• She was flawless as a porcelain doll—just as delicate and easily broken…
• She studied him with eyes that knew him all too well. She saw the parts of him that no one else knew existed.
• Exhaling a sigh, he brushed his lips over her tear-stained cheek and tasted her heartache.
• "I take it you're still mad at me. Maybe I should get on my knees and beg for forgiveness… Only, you'll be the one doing the begging."
• It was easy to see she had many regrets. If he could, he'd take her pain away, but he wasn't sure that the truth wouldn't hurt her more.
Please share a few Fun facts about this book…
A fun fact about this book is that I was over 200 pages into the book before I decided who the killer was going to be.
What first attracts your Hero to the Heroine and vice versa?
This book is a second-chance romance, so the main characters have history and a lot of obstacles and hurts to overcome if they're going to have their HEA.
Did any scene have you blushing, crying or laughing while writing it? And Why?
I loved writing Joe and Hannah's first kiss. This moment was a clash of culture and eight years of heartache. (Here's a sneak peak…)
Josiah's lips pressed against hers. It was better than she'd remembered. Hannah needed a moment to forget about everything and escape to a time when it had only been her and Josiah, and his promises of forever.
A low groan rumbled in his chest as his tongue swept the seam of her lips. At the heated sensation flushing through her, Hannah startled, jerking back with a broken gasp. This was not how Josiah kissed her eight years ago. Her fingers trembled as she raised them to her lips, eyes wide with surprise. She'd never experienced anything like this.
A blasphemy flew from his mouth before he could bite it back, and another quickly followed because of the first.
Her shocked stare grew as Josiah ran a shaking hand over his mouth. "I'm sorry, Hannah."
She wasn't sure if he was apologizing for the kiss or the curse—maybe both. "Is this…" Her cheeks heated with embarrassment, but she had to know. "Is this the way all Englishers kiss?" Hannah wished she could say it was unpleasant. Surely, it must be a sin to touch another with your tongue, if for no other reason that the startling pleasure it gave her low in her belly. The places she felt his kiss, they weren't permissible for him to touch, and yet it made her ache there terribly. The discomfort deep inside her made Hannah want to beg him for relief from something she understood nothing about.
"Yeah, I guess it is," he answered gruffly.
"Ya kiss a lot of girls like that, then, Josiah Troyer?" It mattered not that she had no right to be angry or jealous.
Josiah regarded her cautiously, seeming to contemplate his response. "I suppose I have. More than I care to discuss with ya." There it was again, that slip of his accent he seemed so determined to hide…

This book is a second-chance romance, so the main characters have history and a lot of obstacles and hurts to overcome if they're going to have their HEA.

If you're looking for a fast-paced romantic suspense with plenty of heat, you'll love this book. I'm no Beverly Lewis, Vow of Silence is not a sweet Amish romance.
Readers should read this book….
If you're looking for a fast-paced romantic suspense with plenty of heat, you'll love this book. I'm no Beverly Lewis, Vow of Silence is not a sweet Amish romance.
What are you currently working on? What other releases do you have in the works?
I'm currently working with my editor on a sports romance I have coming out 8/12/19 through Entangled Brazen, called Balls Deep. I'm very excited to be in the finishing stages of this book. It was a fun change of pace from the heaviness of writing romantic suspense.

Thanks for blogging at HJ!
Giveaway:

I'm giving away a copy of One and Done, my hot island romance. I'm currently writing the second book in this series, Hit it and Quit it. *Giveaway is US only*
To enter Giveaway: Please complete the Rafflecopter form and Post a comment to this Q:

I love writing from my killer's POV. As a reader, do you enjoy this glimpse into the madness or would you prefer to only read in the H/h's POV?
Excerpt from Vow of Silence:
I'd like to share with you the first few pages of this book. I loved writing from the killer's POV and it really sets the tone for the story. I hope you enjoy it!
He watched in the fading daylight as she bid farewell to Mrs. Hennessey, and turned to descend the porch, oblivious that each step would bring her closer to death. Her wicker basket was looped over her arm, sprigs of lavender poking out from beneath the lid. She thought she had them all fooled, that no one knew the little game she and her friends were playing. But he knew. He knew her secrets, her sins… And she would pay for them. They all would.
The hem of her dress brushed the top of her prim black boots as she started down the dusty driveway. A chill bit the fall air, the breeze sending wisps of pale blonde hair escaping her kapp. At the sight of the tempting silk, the ache in his groin became a throbbing pulse. He stood in the field, sheltered by the cornstalks, and readjusted his erection, stroking it a few times as he imagined ripping her little bonnet off and releasing the bun fastened at the nape of her neck.
She rounded the curve of the drive, her steps brisk and purposeful as she headed for the road. Perhaps she was late for another meeting—with a boyfriend perhaps? This was her rumspringa after all. How long would it take for someone to realize she was gone?
He stepped deeper into the corn maze recently cut for the Autumn Harvest celebration. The rustle of dried stalks snagged her attention and her steps faltered. She stopped and turned, studying the entrance. "Mr. Hennessey? Are ya in there?"
So trusting… So unafraid… Why wouldn't she be? The others hadn't been discovered yet. The community of Lancaster believed themselves impervious to the violence and atrocities that plagued the outside world. They had no idea a wolf dwelled among the sheep—and he was hungry.
"Mr. Hennessey, is everythin' all right? I just saw yer wife. She's worried ya haven't come inside yet. It's gettin' late."
He let out a low, pained groan, knowing his distress would draw her in. It was too easy, really—so sheltered, so trusting. He should feel remorse for what he was about to do, but no such emotion stirred within him.
She set her basket in the grass and stepped toward the field. The dried leaves crunched beneath her boots. "Mr. Hennessey, are ya hurt? Do ya need me to get help?"
Just a little closer… Almost there… He fingered the handkerchief in his pocket, saturated with starter fluid. The ether in it would do the trick. There were other ways to render her unconscious, but he wanted to keep her pretty—at least until he was finished with her. His muscles tensed, poised to strike, every beat of his heart echoing in the base of his cock. He could almost come from the anticipation alone. This was one of his favorite parts—that moment of heightened awareness. A predator hunting its unsuspecting prey…
She entered the corn maze and walked past where he stood hidden amidst the stalks. Before she could turn, he pounced. Slamming into her from behind, he brought the handkerchief up and pressed it over her mouth, muffling her startled scream. She struggled to get free of his grip, her fight exciting him. All those soft curves rubbing against him, he couldn't wait to discover the secrets she hid beneath that shapeless dress.
But she was stronger than she looked. In her attempt to escape, her nails raked down his arm before latching onto his hand as she tried to pry the cloth from her face and turn her head away, with a strangled groan of protest into the rag. Already her efforts were weakening, becoming uncoordinated as the ether began to work. It wouldn't be long now.
Her hand slipped off his, once…twice…and then hung limply at her side. Her rapid breathing slowed as the panic receded and unconsciousness began to take hold.
"Shh…" he soothed, whispering near her ear as her head dropped back against his shoulder. He kissed her cheek, finding the skin moist with tears, and couldn't resist taking another taste. The flavor of fear was better than any drug, more intoxicating than the finest wine.
"Shh…just let go. That's it…" he coaxed as she became boneless in his arms. "You'll be home soon."
Excerpt. © Reprinted by permission. All rights reserved.


Book Info:
A killer is hiding in Plain sight…
The hunt for a serial killer leads Homicide Detective Josiah Troyer back to his Amish roots in Lancaster, Pennsylvania. To catch a monster preying on young women, Josiah must regain the trust of a shattered community. But going home means dealing with his past and facing the woman he left behind. Hannah is desperately trying to rebuild her life after the death of her Amish husband, and now, the murder of her sister. The last person she expected to turn up on her doorstep was the man who broke her heart eight-years ago. But Hannah quickly discovers Josiah is not the same man she fell in love with. Gone are his easy smiles and gentle ways. He's harder, colder—an outsider… Josiah's investigation leads him to believe the killer is closer than they thought, and he fears Hannah may be the next victim. In a race against time, they'll have to work together if she's going to survive.
Book Links:  Amazon | B&N | iTunes | kobo | Google |


Meet the Author:
Melynda Price is a bestselling and award-winning author of contemporary romance. Her novels have finaled in and or won many awards such as the RONE, USA Today BBA, Golden Quill, National Readers' Choice, Write Touch, and New England Readers' Choice.
What Price enjoys most about writing is the chance to make her readers fall in love, over and over again. She cites the greatest challenge of writing is making the unbelievable believable, while taking her characters to the limit with stories full of passion and unique twists and turns. Salting stories with undertones of history whenever possible, Price adds immeasurable depth to her well-crafted books. She currently lives in Northern Minnesota with her husband and two children where she has plenty of snow-filled days to curl up in front of the fireplace with her Chihuahua and a hot cup of coffee to write.
Website | Facebook | Twitter | Instagram | GoodReads |