Today it is my pleasure to Welcome author
Katy Evans
to HJ!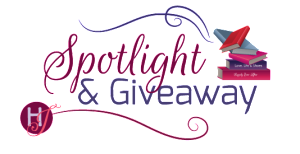 Hi Katy and welcome to HJ! We're so excited to chat with you about your new release, Million Dollar Devil!

Thank you so much for having me over!

To start off, can you please tell us a little bit about this book?: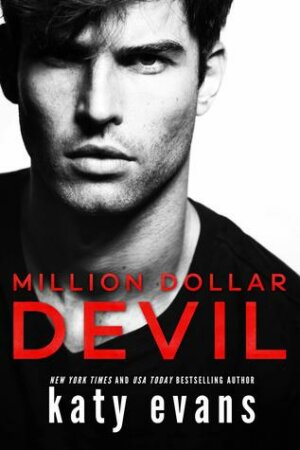 Million Dollar Devil is about a girl who MUST create the perfect man to show her father than she's got it in her to inherit the family's business. But when the spoiled rich guys she interviews prove to be total dipshits, she ends up with a VERY unlikely candidate for the part. One she will have to completely makeover into the PERFECT man…

Please share your favorite lines or quote(s) from this book:
"I can work in your business, Dad. Just because a bunch of old-fashioned stuffed shirts run this place doesn't mean I can't run it too. My Stanford degree is just as good as theirs. And besides, I think nobody knows what a perfect man should be like better than a woman."

If I can't find the perfect man, I'll create him.

"I don't have a boyfriend. I'm waiting for the perfect man. The real version of what you're going to play. Any other concerns?"
"One more."
"Which is . . . ?"
"Where do I sign?"
What inspired this book?
I've always been a complete fan of stories where e a girl from the wrong side of the tracks gets a total makeover and is believed to be royalty/special. Well, I always wondered WHAT would happen if this were reversed, and we got a very rough-around-the-edges, sexed-up, testosterone-laden guy who's supposed to get the makeover… 😀
How did you 'get to know' your main characters? Did they ever surprise you?
Oh, yes. They were both a surprise. Lizzy Banks always tries to do the right thing, and is deep down always trying to please her father. But in being the "perfect" daughter and her "perfect" self, she's forgotten who she really is, and has forgotten how to truly enjoy life.
On the other hand, James Rowan lives every second like it's his last. And though she believes he's the one who needs a makeover, James isn't the only one discovering new aspects about himself during his "makeover"… 😀
What was your favorite scene to write?
All of them. This book was just so unique to me and special! I enjoyed every single part and moment of it!! But the makeover scenes were especially a blast!
What was the most difficult scene to write?
Always the black moments are hard to write because I care SO SO much about my characters, I hurt when they hurt. And in this book there was a point where I wondered if they'd ever be able to make it work, so those pages were difficult.
Would you say this book showcases your writing style or is it a departure for you?
I always feel like I'm in a developmental cycle. There's always something new I want to try – either plot wise, or character-wise (like, say, try a new type of heroine), and sometimes even 'voice-wise' like maybe try shorter sentences for the narrative, etcetera. I guess because books are a way to explore your inner world and self as well as your imagination. I guess to me, writing is like music. I think, deep down, my books all resonate on the same tone, but the songs and beats are always unique to each story.
What do you want people to take away from reading this book?
I want them to come out with a happy smile on their hearts, as well as THE message they will discover when they read it.
What are you currently working on? What other releases do you have planned?
I finished MILLION DOLLAR MARRIAGE, which releases in July from Montlake Romance, and I'm now working on a new Indie published single title!
Thanks for blogging at HJ!
Giveaway:

For a chance to win a signed paperback of MILLION DOLLAR DEVIL, comment below with your answers and GOODLUCK, EVERYONE! I really hope you fall in love with James and Lizzy the way I did when writing them!
To enter Giveaway: Please complete the Rafflecopter form and Post a comment to this Q:

What's your favorite type of hero? Bad boy? Billionaire? Rebel? Athlete? Boss?
Excerpt from Million Dollar Devil:
My heart races as I follow him. Is he serious? He's leaving?
"Wait! James, wait!" I rush around to stop him and realize I'm out of breath when he stares at my rapidly rising chest. "Five hundred," I blurt. "I'll pay you five hundred thousand. But for that much, you're going to have to agree to a few things."
He raises an eyebrow.
"First, I'm not part of this deal. If you accept this offer, I'm your boss. You have to stop acting like you want to get in my pants 24-7, because frankly, it's infuriating." And I might have a moment of weakness and give in. "That's not how a Banks man would behave. You have to have a little bit of decorum. Tact. Got it?"
He lets out a low laugh. "So a Banks man . . . doesn't fuck?"
I ignore him. "Second, I know you've got your own business, and you're building something for yourself. You have a lot of followers and people connect with you, and I respect that. What you learn with me can help you take it over the edge and make you into an even bigger success—but you've got to help me first. Your business is not priority now. For the time that you work with me, you're exclusively on my project—which includes you NOT being Jimmy the YouTube guy and instead being James Rowan, the perfect man that I will teach you to be," I say. "So. From now on, you have to be James, suave, sophisticated, and debonair. But I can't have you dressed like a prince and getting in bar fights and doing crazy stunts while you're working for me, or whatever it is that you do or are."
"Daredevil." He studies me for a long moment before scanning the corners of the ceiling, suspicion creasing his forehead for a long moment until he seems to be struck by a realization. He's suddenly groaning, "Fuck this. Who put you up to this? Is this like a candid camera thing?"
He whirls. Takes another step toward the door. Definitely looking frustrated and annoyed by the thought of being played.
"A million!" I shout at his broad back. "Okay? One million dollars. But I won't go any higher."
He freezes. He doesn't turn around. "One million?" he murmurs.
"Yes."
It's another full ten seconds that he just stands there, frozen, before turning back to me.
"So, let me get this straight. You want to make me into an exclusive, hoity-toity dildo for a new clothing line? Is this some sort of joke?" His eyes darken, but I can't tell if he's pissed because he thinks I upped the price to avoid being in his bed or if he's intrigued because $1 million in three months is a sweet deal.
"Look around. Does it look like I'm joking?"
"Yeah."
I arch a brow. His smile fades when he realizes I'm serious.
"So as I asked before . . . do you have any questions?"
"One." His gaze is intent, determined, lethal. "Why me?"
"Nobody else would do it. Any other questions?"
He eyes me. "Your boyfriend wouldn't do it?"
"I don't have a boyfriend. I'm waiting for the perfect man. The real version of what you're going to play. Any other concerns?"
"One more."
"Which is . . . ?"
"Where do I sign?"
Excerpt. © Reprinted by permission. All rights reserved.


Book Info:
Big-city sophistication meets carnal hunger in this devilish contemporary romance from New York Times and USA Today bestselling author Katy Evans.
Heir apparent to her father's company, Lizzy Banks needs a man. The perfect man. But when the rich "fundbabies" she usually rubs shoulders with prove impossible to hire, she takes a chance on a raw beast of a man salvaged from the wreckage of a bar brawl.
James Rowan earns a modest income as a YouTube daredevil, but he can't refuse Lizzy's million dollar deal. As she polishes his rough edges, creating a sophisticated gentleman fit for the highest circles of society, not only does she bring out the perfect man—it's like she's making the man of her dreams. How can she resist?
Though Lizzy loves seeing James in his clothes—and out of them—he isn't the kind of man you bring home to Daddy. Her father's disapproval and the pressure of the campaign have her eyeing the straight and narrow, but Lizzy's finding it awfully hard to resist the devil on her shoulder…
Book Links: Amazon | B&N | iTunes | Kobo | Google |
Meet the Author: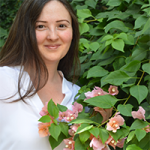 Katy Evans is the New York Times, USA Today, and Wall Street Journal bestselling author of over a dozen novels, starting with her blockbuster debut romance, Real. She writes sexy contemporary romances with smoldering hot alpha males.
Website | Facebook | Twitter | Instagram | GoodReads |