Christmas Is Cancelled by Aurelia B Rowl  is a thoroughly absorbing, deeply romantic, sensual story , that will brighten your holiday's this season.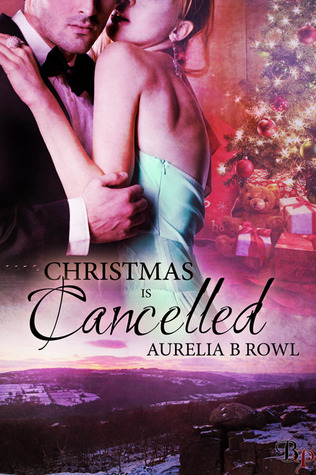 Tilly Carter is not having the best Christmas Eve.  She has found herself homeless, without a job, and stuck at the train station. Trying to maintain her composure, the last person she expects to run in to is Dean Watson.  Dean is her brother's closest friend and Tilly's  high school crush.  She hasn't seen Dean in years and she is not happy to have him see her when she is such a wreck.
Dean can see that there is something clearly wrong with Tilly and all he wants to do is help.  After some coaxing Tilly finally agrees to accept his help. Dean invites Tilly to spend Christmas with him at his home, and Tilly reluctantly agrees.
Dean has always had feelings for Tilly but long ago he made a promise to Tilly's brother not to act on those feelings.  Dean,  feeling duty bound to honor his promise,  fights his attraction to Tilly . Dean is also a hiding a secret past,  and he is sure that once his secret is exposed Tilly will never want him.  As Christmas day approaches will Dean give in to his desire for Tilly so they can find the love that they both so truly deserve?
Christmas Is Cancelled is Aurelia B Rowl's debut novel, and what a debut it is!  Filled with humor,  romance,  enjoyable characters,  and a deeply moving storyline,  I highly recommend this delightful tale to all romance lovers looking for a beautiful Christmas story!
Rating: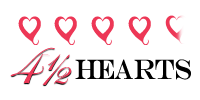 Book Info: Publisher: Breathless Press (December 19, 2012)
Could Tilly's day get any worse? Even Christmas had been cancelled! Will Dean succumb to temptation as he endeavors to make Christmas better for both of them?
Matilda 'Tilly' Carter didn't think her day could get any worse, but even Christmas had just been cancelled.
The one girl Dean Watson has sworn never to have–never even expected to see again–just flared back into his life and into his home–his sanctuary–like she belonged there. Christmas would certainly be more bearable with Tilly around though…
As the chinks in Dean's armor appear, Tilly seizes the chance to win her knight once and for all. She's not about to take no for answer–not this time–but Dean must resist, even as his heart rebels and temptation threatens to undermine his resolve.
Win or lose? Love or honor? Which will Dean choose? Assuming he gets a choice…