Hitched! by Jessica Hart is a sweet and fun read that you leave you wanting more.
Frith Taylor is a construction engineer not a wedding planner! She is used to being charged and keeping everything in a very detailed and tight control. But everything is about to get out of her control, when her sister shows up crying about a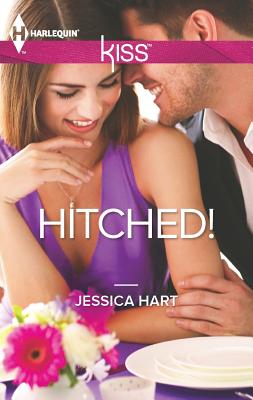 disaster in her wedding plans. Now Frith will have to find a way to keep her sister's wedding and her job going according to plan.
George Challoner is the son of the Bank Challoner's. But after he chose made a decision his family did not agree with, he was fired and sent into disgrace now he works as the estate manager.
George has felt an attraction to Frith since he first met her, and immediately asked her out only to be turned down. He has not stopped asking and she has not stopped saying no. But now with her sister asking for help with her wedding he finds the perfect way to get close to Frith.
Frith has SMART plans and she does not plan to deviate from them, and George is definitely NOT part of her plan but she can't help the chemistry she feels towards him. So when she finds herself in need of a partner for her sister's wedding the first person to come to mind is George. Little does she know that her white lies and plans are not going to work exactly like she would like.
George and Frith will have several issues they will have to work through if they want to have something meaningful together. They will have to face the truths about who they really are and what they really want. But Frith have to put her 5-Year SMART plan aside and take the happiness life is handing her or fear of loosing control will make her loose her chance at true happiness.
Rating:
Info: Publication Date: January 22, 2013 | Series: Harlequin Kiss (Book 4)
Planning the most talked about wedding of the year is enough to make engineer Frith Taylor break out in a cold sweat. She's used to construction sites, not wedding fairs! But estate manager George Challoner's offer of help is one that's too good to resist.
George may be the rebel of the prestigious Challoner family, but his insanely good looks are giving Frith wedding fever! Charm personified, he's making her feel things she hasn't dared feel before. Maybe her little sister's wedding won't be the only one Frith's planning…?
Harlequin KISS has 4 new fun, flirty and sensual romance books available every month.