Call Me Wild by Robin Kaye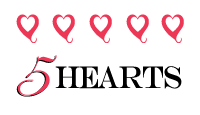 Published August 7th 2012 by Sourcebooks Casablanca
Book Info:
She doesn't know a single thing about relationships…
Unemployed sportswriter Jessie James plans to make a killing writing a bestselling romance novel. She's never read one, but really, how hard can it be? Moving cross–country to a borrowed house in Idaho, Jessie starts her research with the first gorgeous guy she runs into…
Luckily, he knows everything…
Sports doctor Fisher Kincaid notices Jessie right away—the transplanted Easterner sticks out like a sore thumb in the small town. When he discovers she's researching attraction and romance, he graciously offers himself as a test subject. That's when everything starts to go wrong, and they both find out how much they need a few good lessons in love…
Review:
Call me wild! Well call me a FAN! Loved this book by Robin Kaye.
Fisher is an Orthopedic surgeon, who is a health nut, Loves to cook, considers cleaning therapeutic, a little OCD and knits. Enough said!
Our girl Jessie is a sports writer, who has just been laid off; She moves to Boise, Idaho and decides to try her hand at writing a romance novel for some fast cash, how hard can it be right? She is a writer after all. Oh and did I mention she doesn't believe in romance or Love? Yep!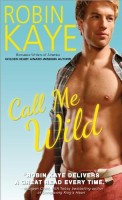 Jessie's first impressions of Fisher is that he is a 'stalker'; Jessie makes some pretty big assumptions about Fisher, which unravel hilariously as the story moves along.
Fisher and Jessie decide to date in the name of research….ofcos. Fisher's courtship of Jessie is a laugh a minute, throw in smoking hot, passion filled love scenes and what we have is a
winner on our hands.
This is my First Robin Kaye book, and I'm hooked big time. The characters were well developed, quirky and fun, the writing was pure genius. I can't wait to read Karma and Trapper stories next.
If you are looking for a great contemporary Romantic Comedy to unwind with – 'Call me Wild' is IT!