In The Returned by Jason Mott, August 15, 1966 is a day that Lucille and Harold Hargrave could never forget. It's the day their beloved only child Jacob drowned on his eighth birthday. Jacob's parents dealt with the tragedy in their own way: Lucille with her Baptist faith and Harold with his realism and curmudgeonly attitude. Five decades later, there is something happening all over the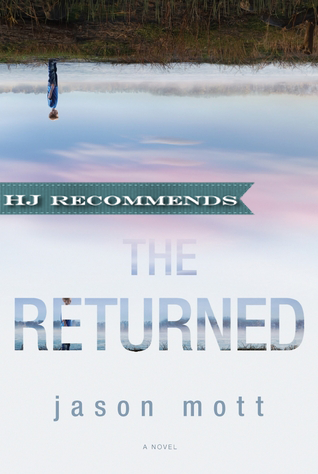 world that cannot be explained. People that have died are now reappearing. The Returned, as they are being called, are showing up in random places, hoping to be reunited with their loved ones.
"What am I supposed to do? My brain tells me he's not my son. My mind says that Jacob died–drowned to damn death–on a balmy day in August back in 1966. But when he speaks, my ears tell me he's mine. My eyes tell me he's mine, just the same as he was all those years ago."
Jacob Hargrave was found alone in China and then brought to the Hargrave's door in Arcadia, North Carolina by Agent Bellamy. Harold and Lucille are torn as to how they should react and with what they should think after all these years. They've heard the news reports calling the Returned abominations and devils, saying how unnatural it all is. Other people are speaking about the End of Days like this is a plague against the True Living. Lucille wants to believe it is a miracle that she will get more time with her beautiful son. All Harold knows is that their small town of Arcadia will never be the same once the government begins to intervene and more and more Returned arrive.
'I don't know how this child, this second Jacob, came to be. But honestly, I don't care. He's given us something we never thought we could have again: a chance to remember what love is.'
The Returned is a debut novel that has had huge buzz surrounding it…and rightly so. Jason Mott has given us a unique story that is thought-provoking and which gives the reader a lot to ponder. I'll admit it was a tough book to rate and review, only because to me it is very subjective and based on my own experiences and beliefs. The premise behind this of having loved ones return from the dead, looking and sounding as they did however many years ago, is both exciting and frightening. How many of us that have lost family or friends suddenly have wanted to have that one final conversation or to have a chance to say goodbye?

After I read The Returned and did a bit of research on Jason Mott, I was not surprised at all to find out he also writes poetry. It's evident not only in the way he sets up a scene but also in the way he can perfectly describe a character's emotions. There was a wonderful flow to the story, pulling the reader along as the events happen. With such a fantastical concept, I was afraid the writing would be choppy or even too wordy but such was not the case.
I really enjoyed the short passages from the viewpoint of the Returned. It let us see the changed world from their perspective and it showed their emotions and thoughts at what is happening to them. I mean, how strange would it be to just wake up or come into being again, only to find out it's ten, twenty or even fifty years later? And to then have to try and find your loved ones who have since moved on and grown old without you. *shiver*
Overall, I think The Returned is a compelling story that depicts both the good and bad in people while they struggle with an extreme situation. It may be uncomfortable for you if you are a diehard fan of lighthearted stories. But if you are looking for something with a bit more depth than your average fiction novel, I would recommend giving Jason Mott's debut a try.
Review by Michele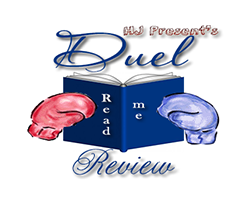 Have you ever wanted just wanted one more day with a loved one who has died? Have you thought of what that would be like? What would you do? How would you feel?
In The Returned by Jason Mott, Jason explores this out of the ordinary concept, and the dead are returning. But not just for a day.
Lucille and Harold are the main characters in The Returned. They have been following the events, and talked about The Returned – at that point Lucille thought they were the work of the devil, but Harold disagreed. They are stunned when a Bureau agent (Agent Bellamy) shows up with their long dead (50 years) son. He is one of The Returned…still age 8.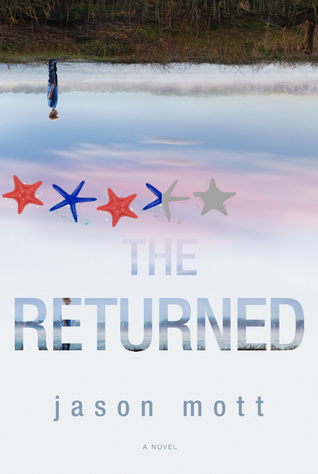 Harold and Lucille have the opposite reactions to him than they expected they'd have. Lucille welcomes him with open arms, believing it's him, and that a miracle has occurred. Harold is not so convinced now…he doesn't believe 'it' is Jacob. How will they cope?
Harold and Lucille are not the only ones who have a Returned suddenly on their doorstep. It is happening everywhere – all over the world. But in their small town of Arcadia, there seems to be a very concentrated number of The Returned…and no one really knows what to think. There is fear, disbelief, doubt, happiness, love and hate. There are no answers, not even from the Bureau. What is happening? Soon the Bureau is segregating The Returned and locking them up. A vigilante group wants them just gone again…whatever or whoever they are. And some people are just happy to have their loved ones back.
Will the world ever get answers about this phenomena? Will it ever end? Will The Returned and the living be able to exist safely and happily together, or will the fear mongering vigilantes win?
Through out The Returned, Jason gives us little glimpses of other Returned's, pieces of their stories that help the reader have somewhat of a broader picture of the whole event unfolding. We get to know Agent Bellamy quite a bit via his interaction with Harold and Lucille. We see Jacob through Harold and Lucille's eyes, but don't get much of his POV.
I found Jason's writing to be easy to read and for the most part the dialogue and scenes flowed smoothly. There was the odd time Jason seemed to jump about a bit between secondary characters that at times was confusing. There is a great mix of characters in The Returned…some you will love, some you won't like at all!
The Returned did leave a lot of unanswered questions about the plot that I feel could have been answered or at least alluded to better. I felt The Returned had an ending, but it wasn't a shut the book and be finished ending. I was left wanting more! I would also have liked more insight into The Returned's, their thoughts and feelings about the whole experience. I was never totally clear if they actually knew what was happening, but maybe a lot of it is how the reader interprets things.
In The Returned, Jason Mott gives you a lot to think about. Especially how we as a society and individually react so differently to unexpected events. These things can pull people together or push them apart, and depending on the event it can be wide spread. I did love seeing how Lucille and Harold were each coping so differently, yet they were still so together.
The Returned by Jason Mott is a unique fictional read. I would consider it paranormal fiction, because coming back from the dead (which is what The Returned is about) is one of the major story lines. One of those "what if" thoughts…
Review by Sue.
Book Info:
Published August 27th 2013 by Harlequin MIRA
Jacob was time out of sync, time more perfect than it had been. He was life the way it was supposed to be all those years ago. That's what all the Returned were.
Harold and Lucille Hargrave's lives have been both joyful and sorrowful in the decades since their only son, Jacob, died tragically at his eighth birthday party in 1966. In their old age they've settled comfortably into life without him, their wounds tempered through the grace of time … Until one day Jacob mysteriously appears on their doorstep—flesh and blood, their sweet, precocious child, still eight years old.
All over the world people's loved ones are returning from beyond. No one knows how or why this is happening, whether it's a miracle or a sign of the end. Not even Harold and Lucille can agree on whether the boy is real or a wondrous imitation, but one thing they know for sure: he's their son. As chaos erupts around the globe, the newly reunited Hargrave family finds itself at the center of a community on the brink of collapse, forced to navigate a mysterious new reality and a conflict that threatens to unravel the very meaning of what it is to be human.
With spare, elegant prose and searing emotional depth, award-winning poet Jason Mott explores timeless questions of faith and morality, love and responsibility. A spellbinding and stunning debut, The Returned is an unforgettable story that marks the arrival of an important new voice in contemporary fiction.