Hold My Hand by Paloma Beck: Native Ohioan Aubrey is an attractive and kind woman in spite of being raised by a heartless and cruel father that constantly berated her. Due to encouragement from her sister Evelyn and her own perseverance, Aubrey receives an academic scholarship to Emerson College and escapes her father's hateful clutches. She graduates with a degree in literature and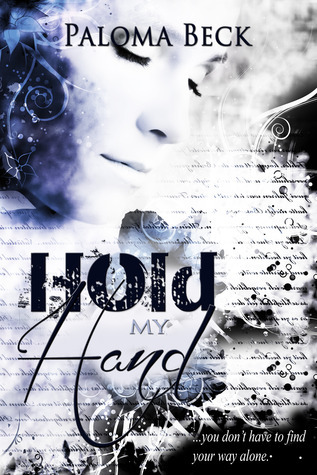 moves onto Boston College to work toward a master's degree. As she pursues her dream of being an author, she works as a barrister to pay her bills. Unfortunately, her low opinion of herself and self-doubt, prevent her from achieving real happiness. That is until she meets William.
William is an extremely wealthy philanthropist and an experienced dominant. When Aubrey accidentally runs into him in front of the coffee shop, there is a mutual chemistry. William asks her for a dinner date and from then on, they are a couple. William wants Aubrey in his bed as his submissive, and with great gentleness, patience and seduction, convinces her to try his lifestyle. His uncanny ability to recognize Aubrey's uncertainties and understand her needs, makes him even more attractive to her. William believes her submissiveness to him will free her from her demons and insecurities. His training methods are gentle and with Aubrey's submissive nature, their relationship thrives quickly. Overtime, they become one with each other and his lifestyle becomes their lifestyle.
This is an intense, emotional narrative that is well-written and passionate. Ms. Beck has an enticing way of describing BDSM scenes which smoothly guides the reader into understanding the lifestyle. I found Aubrey's character to be pathetic and sad, in addition to being submissive. Ms. Beck's voice is calm and careful, which kept me engaged during a couple of harsher scenes that would normally turn me off. If you enjoy erotic romance combined with mild BDSM, give Hold My Hand a read.
Book Info:

Published April 1st 2013
A book about Aubrey and William. They are navigating through a relationship that may have too many hurdles… or perhaps not, as long as she can hold his hand.
Aubrey has been hurt in the past, discouraged and degraded. Still, William sees something in her that won't allow him to walk away. Instantly drawn to her but intuitive enough to take it slowly, he courts her. Then he bargains, persuades and seduces until Aubrey becomes ensnared by his commanding nature. Despite the fight she puts up in accepting William's lifestyle, the bonds he places on Aubrey give her a freedom she desperately needs. And together, they heal old wounds and find their perfect love.