Friday Favorites:
Now A Motion Picture Edition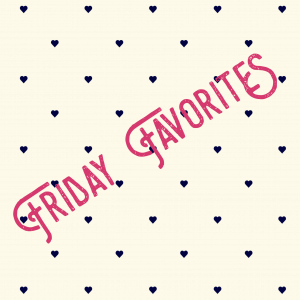 It's Fri-YAY! I can barely contain my excitement. Not only is it Friday, but it's also the last day of my finals for school. I present a research paper that is worth 60% of my grade later this afternoon. The bad news? It's worth 60%. The good news? Once that's over I can spend the next 4 months dedicated to reading, writing reviews, and talking with y'all.

Now onto the good stuff. Being that it's Friday that means it is time for another round of Friday Favorites!

Today's edition is Now In A Motion Picture! Hollywood is obsessed with turning popular books into movies or TV shows. Sometimes it's genius, and sometimes it leaves us saying, "That's not how it happens in the book."

What I really want to talk about it those books you are absolutely-would-give-up-your-first-born-dying to see turned into a TV series or book?

Katharine's Please Make Me A Movie or TV Show List 

Title: How To Date A DoucheBag Series by Sara Ney
Adaptation: A TV Series. Preferably by the CW Network. They could make a real One Tree Hill style, follow multiple POVs and storylines, everyone is sort of friends but there is also lots of drama sort fo show. I would pay MAJOR money to see Violet and Zeke in the flesh.

Title: Follow By Tessa Bailey 
Adaptation: Movie. Think Must Lover Dogs but in reverse and for millennials (instagram account included). I would watch the hell out of this movie. And I would probably love SouthPaw more than any of the other characters.

Title: Worth Every Risk by Teri E Laine & AM Hargrove 
Adaptation: Movie. Bend It Like Beckham meets Under the Tuscan Sun Meets the Fault In Our Stars. Umm need I say more? Bring your tissue folks.

Title: Wedding Dare Series by Multiple Authors
(Tessa Bailey, Katee Robert, Samantha Beck, Laura Kaye)
Adaptation: Movie. Move over Bridesmaids we've got a new gang of slight dysfunctional but incredibly loveable bridesmaids who need some screen time. This would be a fun, sexy, slightly messy project. If I am totally honest I'm feeling a little mad that this doesn't exist right now.

Title: The Chicago Rebel Series by Kate Meader
Adaptation: A TV Series. Three Sisters trying to run a failing NHL franchise? Hot hockey players? All kinds of sexy shenanigans? Tell me again why this isn't a TV show? Seriously, this sounds like everything fun I want in a series. It would be a great CBC show. Think Schitt's Creek but with Hockey and a lot more sex. I need this.

So bookworms, what books or series are you dying to see adapted to the big screen? Which ones have been done that you loved or hated? Comment below! 
Katharine