Welcome to Harlequin Junkie's
6th
Annual

Reader Appreciation
#BOOKMAS
EXTRAVAGANZA!
From Naughty to Nice and Everything in between….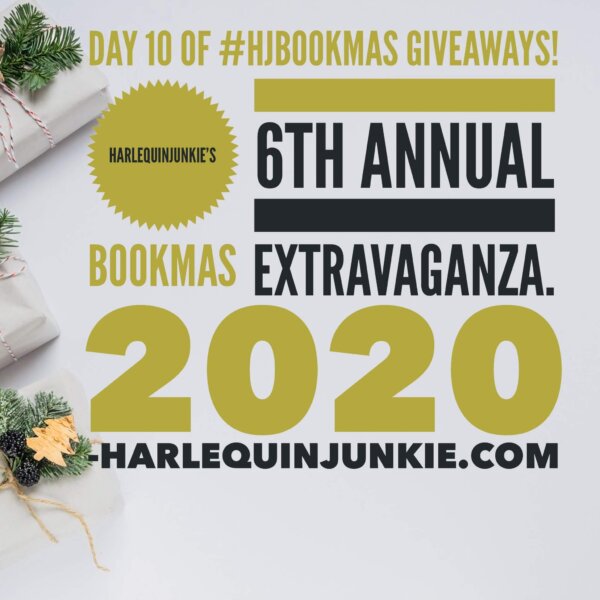 HJ's Bookmas Extravaganza is our annual celebration of YOU, our loyal and engaged readers of Harlequin Junkie blog and the romance community.
Thank You for all you do; for all the tweets, re-post, shares, comments. We <3 You!
On the 10th Day of #Bookmas…
Kensington Publishing gave to me…a chance to win: 

(4) Box-O-Books! 
In the Spotlight…
Kensington Publishing Corp is the last remaining independent U.S. publisher of hardcover, trade paperback, and mass market paperback books.
Website: http://www.kensingtonbooks.com | T: @KensingtonBooks | IG: kensingtonbooks

A sneak peak at 5 Books to Look Forward to in 2021!
FAIRY GODMOTHERS INC by Saranna DeWylde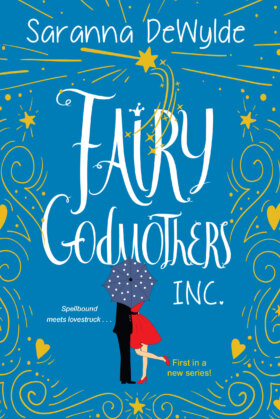 On Sale: December 29th 2020 Series: Fairy Godmothers Inc – First in series! Genre: Fantasy Romantic Comedy
If love is the source of all the magic in the universe, and the town of Ever After, Missouri, is the epicenter of enchantment, then the locals are in dire need of a reboot. At least according to resident fairy godmothers Petunia, Jonquil, and Bluebonnet. Their solution? Blow a bit of fairy dust in the direction of those in need of romance. . . . What could possibly go wrong?
SOME KIND OF AWFUL . . .
Lucky Fujiki's first name is a cosmic joke. Her luck is so bad, even the number seven steers clear of her. But when her adorable godmothers ask for a favor, Lucky can't say no—even though she can already feel the bad juju waiting to strike. And her mission is even worse than she imagined: to promote Ever After as a wedding destination by faking a marriage to her first love and long-time ex, Ransom Payne—he of the Embarrassing Incident that neither of them will ever live down . . .
OR ALL KINDS OF WONDERFUL?
Ransom Payne has spent years building an impressive new reputation for himself, and now his godmothers want him to pretend to wed the one girl he'd like most to forget? Sure, weddings in Ever After could be a huge boon for his chocolate business, but risking more up-close-and-personal time with Lucky? Considering the stakes, it's a curse he'll have to bear, at the risk of being humiliated—or perhaps, bewitched . . .

HOPELESS ROMANTIC by Marina Adair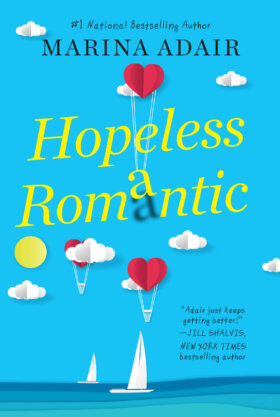 On Sale: January 26th 2021 Series: When in Rome, Book 2 Genre: Contemporary Romantic Comedy
Set against the breezy backdrop of coastal Rhode Island, bestselling author Marina Adair's latest novel asks
whether two of a small town's biggest hearts can learn to put themselves first—in the name of love . . .
As caregiver for her autistic brother, Beckett Hayes knows how meaningful a little extra help can be when life happens. Which is why she runs Consider It Done, a personal concierge service in her small town. Her job also gives her the flexibility to follow her passion, being Rome, Rhode Island's unofficial special needs advocate, training emotional support companions in her spare time. There's not much of that, though, and certainly not enough for serious dating. It's always been family first for Beck. But one unquestionably gorgeous, good-natured man is suddenly a temptation that's getting tougher to resist . . .
Sixteen years ago, Levi Rhodes was ready to sail off into the sunset—literally. But then his father's death and his sister's unexpected pregnancy postponed his sailing scholarship and the adventures he had planned. Running the family marina and bar was the least he could do for his grieving mother. Plus, his niece needed a father-figure. But now that she's in high school and has her bio-dad in her life, Levi's wondering if it's time to get his sea legs under him again. Or he was wondering,

DUCHESS IF YOU DARE by Anabelle Bryant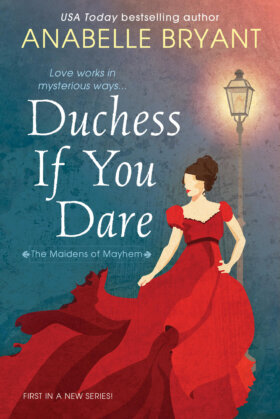 On Sale: March 30th 2021 Series: Maidens of Mayhem – First in Series! Genre: Historical Regency Romance
From the glittering ballrooms of the ton to the city's grittiest corners, London has no shortage of wrongs in need of righting—and the Maidens of Mayhem are prepared for the challenge. United by secrecy and sisterhood, these daring woman from all walks of life aim to fight injustice wherever it takes them—even into the arms of unexpected love . . .
Scarlett Wynn's tragic childhood taught her that life can be cruel to women with little power. So when a local seamstress disappears, Scarlett vows to find out why. Armed with a weapon and her courage, Scarlett scours London for clues—and crosses the unlikely path of Ambrose Cross, the Duke of Aylesford, at an unlikely place: an upscale brothel. The Duke is trying to solve a mystery of his own, and Scarlett is sure they can help each other—if she can resist the attraction that draws them together . . .
As Duke of Aylesford, Ambrose is duty-bound to protect his family name from scandal no matter the cost. But Scarlett's fearless spirit forces him to look beyond his world of privilege. Scarlett is as intoxicating as she is dangerous, igniting a fire in him like no other. But when the pair learn both mysteries they're trying to solve are tied to a string of missing women, the tangled scheme they uncover may put their lives, and their growing love, in mortal danger—and lead them to search their hearts like never before . .

ANCHORED HEARTS by Priscilla Oliveras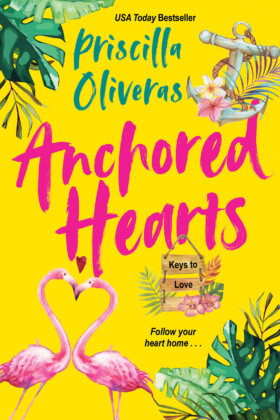 On Sale: April 27th 2021 Series: Keys to Love, Book 2 Genre: Contemporary Romantic Comedy
Award-winning photographer Alejandro Miranda hasn't been home to Key West in years—not since he left to explore broader horizons with his papi's warning "never to come back" echoing in his ears. He wouldn't be heading there now if it wasn't for an injury requiring months of recuperation. The drama of a prodigal son returning to his familia and their beloved Cuban restaurant is bad enough, but coming home to the island paradise also means coming face to face with the girl he left behind—the one who was supposed to be by his side all along . . .
Anamaría Navarro was shattered when Alejandro took off without her. Traveling the world was their plan, not just his. But after her father's heart attack, there was no way she could leave—not even for the man she loved. Now ensconced in the family trade as a firefighter and paramedic, with a side hustle as a personal trainer, Anamaría is dismayed that just the sight of Alejandro is enough to rekindle the flame she's worked years to put out. And as famillia meddling pushes them together, the heat of their attraction only climbs higher. Can they learn to trust again, before the Key West sun sets on their chance at happiness?

AN EARL, THE GIRL, AND A TODDLER by Vanessa Riley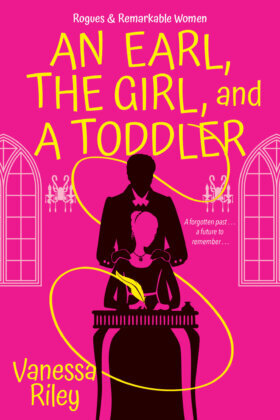 On Sale: April 27th 2021 Series: Rogues and Remarkable Women, Book 2 Genre: Historical Regency Romance
Masterminded by the ton's most clever countess, the secret society The Widow's Grace helps ill-treated widows regain their reputations, their families, and even find true love again—or perhaps for the very first time . . .
Surviving a shipwreck en route to London from Jamaica was just the start of Jemina St. Maur's nightmare. Suffering from amnesia, she was separated from anyone who might know her, and imprisoned in Bedlam. She was freed only because barrister Daniel Thackery, Lord Ashbrook, was convinced to betray the one thing he holds dear: the law. Desperate to unearth her true identity, Jemina's only chance is to purloin dangerous secrets with help from The Widow's Grace—which means staying steps ahead of the formidable Daniel, no matter how strongly she is drawn to him . . .
Married only by proxy, now widowed by shipwreck, Daniel is determined to protect his little stepdaughter, Hope, from his family's scandalous reputation. That's why he has dedicated himself not just to the law, but to remaining as proper, upstanding—and boring—as can be. But the closer he becomes to the mysterious, alluring Jemina, the more Daniel is tempted to break the very rule of law to which he's devoted his life. And as ruthless adversaries close in, will the truth require him, and Jemina, to sacrifice their one chance at happiness?


Giveaway 1#: 

ROM-COMS Book Bundle
Winner will receive a Paperback copy of each of the titles noted below:
A DUKE, THE LADY, AND A BABY by Vanessa Riley
GHOSTING: A LOVE STORY by Tash Skilton
ISLAND AFFAIR by Priscilla Oliveras
*Ships to US mailing address.
Giveaway 2#: 

Historical Box-O-Books
Winner will receive a Paperback copy of each of the titles noted below:
THE UNEXPECTED HEIRESS by Kaitlin O'Reily
FELICE by Kathleen Bittner Roth
HEIRESS FOR HIRE by Madeline Hunter
THE MOST ELIGIBLE LORD IN LONDON by Ella Quinn
EVER BIT A ROGUE by Adrienne Basso
NEVER CONSPIRE WITH A SINFUL BARON by Renee Ann Miller
*Ships to US mailing address.
Giveaway 3#: 

Inspirational Box-O-Books
Winner will receive a Paperback copy of each of the titles noted below:
HIS PRETEND AMISH BRIDE by Rachel J. Good
ROMANCING NADINE by Amy Lillard
LIGHT SHINES ON PROMISE LODGE by Charlotte Hubbard
LIZZIE'S HEART by Susan Lantz Simpson
MARYANN'S HOPE by Molly Jebber
THURSDAY'S BRIDE by Patrica Johns
*Ships to US mailing address.
Giveaway 4#: 

Contemporary Box-O-Books
Winner will receive a Paperback copy of each of the titles noted below:
SILVER CREEK FIRE by Lindsay McKenna
IF THE BOOT FITS by Rebekah Weatherspoon
PIVOT by Kat Martin, Alexandra Ivy, & Rebecca Zanetti
BROKEN by Rebecca Zanetti
BADGER TO THE BONE by Shelly Laurenston
*Ships to US mailing address.

To enter Giveaway: Please complete the Rafflecopter form and

Leave a comment with your thoughts on the books spotlighted here, tell us which one(s) grabbed your attention & why?
BONUS GIVEAWAY: 

Manuscript Critique

 (Maximum 50k words; worth $500 USD)
Is your dream to write a romance of your own? Do you want to take your writing to the next level in 2021?
Award-winning Harlequin author and writing coach Jennifer Hayward, whose books have been published in 31 countries and 25 languages, is offering a manuscript critique so you can put your best foot forward in your next submission. (Maximum 50k words; worth $500 USD.
jenniferhaywardcoaching.com
To Enter: 
Leave a comment below (Reference Manuscript Critique)  
Entrants must have a partial or full manuscript ready to submit by 01/31/2021.
Enter Daily to increase your chance of winning.
One winner will be chosen by author Jennifer Hayward from entries submitted 
between Dec 13 to Dec 31 2020.


Be sure to stop by everyday from Dec 13 to Dec 31 2020 for a chance to win: Box-O-books, Gift Cards, Audio books, Signed book bundles, A Manuscript Critique, Author Swag & more!