In This Cowboy of Mine by R.C. Ryan, Kirby Regan has returned to Wyoming with the hopes of buying her uncle's ranch.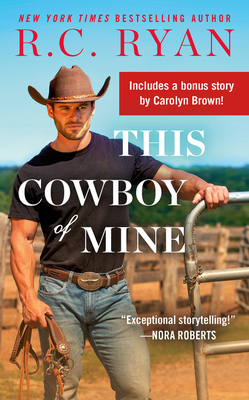 While hiking the Tetons to count mustangs for her job, she becomes stranded in a snowstorm. She takes shelter in a cave, only to discover it already occupied by veterinarian and rancher Casey Merrick, his horse, and a wounded wild mustang he's trying to save. When the pair get word there's an escaped murderer in the area, will Casey and Kirby be able to keep each other safe?
While I enjoyed Kirby and Casey, I would have liked to have seen their relationship built up a little more. It seemed like the bulk of the book involved Casey's family, which include his two brothers, his brother's wife, his father, his grandparents, and his great-grandfather, along with their cook, who all live together on the ranch. It showed life on the ranch, and I honestly didn't even remember that Casey was a veterinarian because he was always working around the ranch doing things such as repairing a road with his brothers. The only time he showed that he was one was when it came to caring for the wild mustang, which he brought back to the ranch to recover.
The storyline involving the escaped convict was predictable. It's also where I had difficulty believing the story, which brought the book down for me. First, when Casey calls Noble, the police chief, and says Kirby is in danger, Noble dismisses his concerns. Then the rest of the Merrick family shows up on the scene and basically ignores the police and organizes their own rescue plan, and Noble backs it, despite hesitancy by the state police. I highly doubt there would be any situation in which the state police would let civilians do their own thing, especially in a situation where an escaped killer is involved. This is then followed with Kirby acting traumatized by the whole thing and then bouncing back like nothing happened. It was hard to believe she would have gotten over everything so quickly.
I liked the book but I didn't love it. If you enjoy books about ranchers with a little drama thrown in, this may be a book for you. Just be prepared to have to suspend your sense of realism for part of it.

Book Info: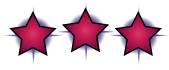 Publication: December 15, 2020 | Forever | Wranglers of Wyoming #2
Kirby Regan isn't opposed living on the edge. After all, she just quit her career in Washington, D.C, so she could move back to Wyoming and buy her family's ranch. But hiking the Tetons after dark during a snowstorm goes beyond being adventurous, especially when Kirby's boss warns her that an escaped convict is at large. Sheltering in a cave seems the safest option to ride out the blizzard-until Kirby realizes it's already occupied . . . by a ruggedly handsome cowboy.
Like the mustangs he treats, veterinarian and rancher Casey Merrick prefers to live wild and free, which is why a relationship is not in the cards for him. He doesn't mind sharing his space with a gorgeous stranger, as long as they can both keep their distance-a task that begins to seem impossible as the attraction between them heats up. But before they can worry about the spark smoldering between them, Casey must find a way to protect Kirby from nature's most ruthless conditions . . . and a convicted killer on the loose.