Welcome to Harlequin Junkie's
6th
Annual

Reader Appreciation
#BOOKMAS
EXTRAVAGANZA!
From Naughty to Nice and Everything in between….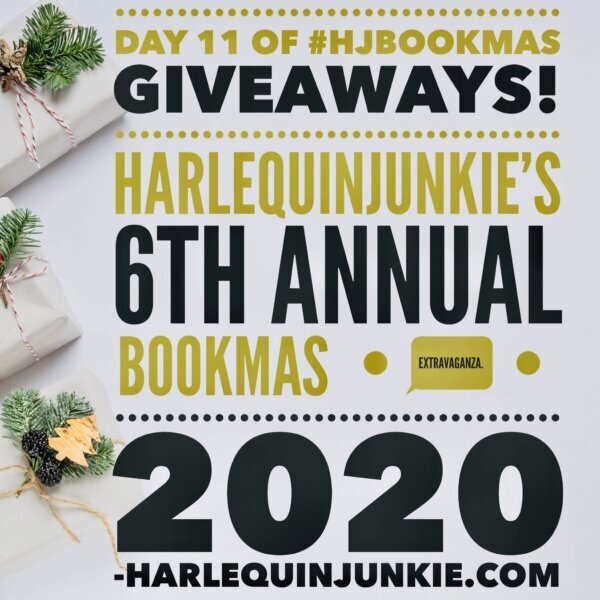 HJ's Bookmas Extravaganza is our annual celebration of YOU, our loyal and engaged readers of Harlequin Junkie blog and the romance community.
Thank You for all you do; for all the tweets, re-post, shares, comments. We <3 You!
On the 11th Day of #Bookmas…
Berkley Publishing gave to me…a chance to win: 

A Box-O-Books! 
In the spotlight today…
A preview of upcoming Berkley Publishing 2021 titles:

1. THE EX TALK by Rachel Lynn Solomon | January 26, 2021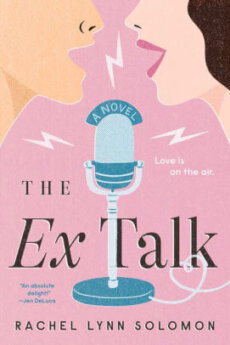 When radio producer Shay Goldstein isn't researching stories for her show, she's clashing with her newest colleague Dominic Yun, Mr. I-just-got-my-master's-degree-from-Northwestern. But their station is struggling and it needs a fresh concept. Shay's offhand proposal for a dating advice show is surprisingly green-lit with enthusiasm. Because who wouldn't want relationship advice from two exes live on the air? Shay and Dominic haven't been shy about their disdain for each other so their boss decides they would be the perfect co-hosts. Neither of them wants to lie to listeners but unemployment is much worse. The show takes off but the bigger it gets, the bigger their lies become too… especially when Shay and Dominic start dating in secret.

2. A LADY'S FORMULA FOR LOVE by Elizabeth Everett | February 9, 2021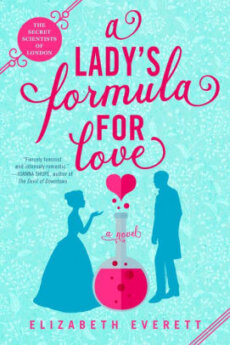 Meet Athena's Retreat—a secret society for female scientists run by Lady Violet who will soon meet her match.
In Elizabeth Everett's debut novel, Lady Violet is working on a classified experiment for the Queen that's puts her life in danger so she's assigned a handsome bodyguard for protection. If STEM heroines are your jam and you love a good buttoned-up-bodyguard-who-only-lets-loose-around-his-true-love then you will adore A LADY'S FORMULA FOR LOVE.




3. THE INTIMACY EXPERIMENT by Rosie Danan | April 6, 2021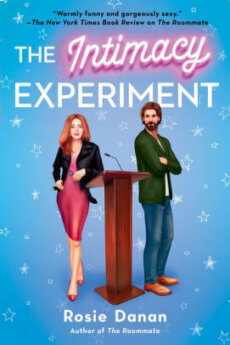 When porn star-turned-start up-founder Naomi Grant wants to add guest educator to her resume, guest lecturing at a small synagogue wasn't what she pictured. But Ethan Cohen, the gorgeous young rabbi, and his earnest efforts to grow the temple's attendance win her over. And soon they find themselves following her syllabus for modern intimacy. As they plan the seminar series on modern intimacy and work together to increase participation, an undeniable attraction grows between them. They start dating with Naomi's syllabus as a guide, much to their students' delight, but all too soon they're facing harsh scrutiny from the synagogue's executive board who make it clear what would happen if they stay together. Their love might have started as an experiment, but now they'll have to put it to the test. Rosie Danan, author of the acclaimed novel The Roommate, delivers an insightful and steamy romance infused with meaningful ideas on how faith, vulnerability and honesty play a role in modern dating.
4. HANA KHAN CARRIES ON by Uzma Jalaluddin | April 13, 2021
Fans of 'You've Got Mail' will fall madly in love with this story of competing restaurants, an earnest podcast host, and the listener she connects with who might not be such a stranger after all…
Hana Khan keeps busy between interning at a radio station, waitressing at her mom's restaurant, and recording her own podcast. There's little time for anything else. She makes an exception however, for a regular listener and forms a lively relationship with him over the airwaves. A new Halal place disrupts Hana's world though, further complicated by the arrival of family from India, a hate-motivated crime in the community, and her growing attraction to Aydin, the competing restaurant's young owner who seems a little familiar. Uzma Jalaluddin, author of the critically acclaimed Ayesha At Last, is unmatched in her Austen-esque ability to take subtle glances, accidental finger-brushings, and thoughtful dialogue and fill them with beautiful emotional intensity.

5. PEOPLE WE MEET ON VACATION by Emily Henry | May 11, 2021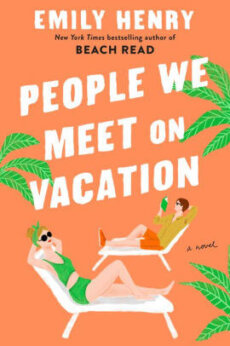 In New York Times bestseller Emily Henry's sophomore adult romance PEOPLE WE MEET ON VACATION, she lends her hilarious and unforgettable voice to the classic "opposites attract" trope.
Poppy and Alex met in college but have absolutely nothing in common. She's a wild child with insatiable wanderlust, he wears khakis and prefers to stay in with a book. But after a fateful carpool trip home from school, they end up best friends. Still, best friends is all they ever could be…right?




About Penguin – Berkley
An industry leader in commercial and genre fiction, Berkley has a rich tradition of discovering new talent, defining emerging trends, and building authors and series into global franchises. With Berkley's dedicated focus and guidance many bestselling authors have grown into international brand names, including Nora Roberts, William Gibson, Laurell K. Hamilton, Jim Butcher, and Charlaine Harris. We're proud to publish Jane Green, Jayne Ann Krentz, Karen White, Patricia Briggs, Christine Feehan, Stephen Donaldson, Maya Banks, Susan Meissner, Catherine Anderson, Clare Mackintosh, Julie Garwood, and Fiona Barton, among others.
Our expertise in women's fiction, romance, science fiction/fantasy, and mystery/suspense makes us uniquely suited to introduce a new generation of popular novelists and to reinvigorate the publishing programs for established bestselling authors. Website | Twitter | Instagram

Giveaway 1#: 

Winner's Choice of (5) five print Berkley romances that released in 2020
*Ships to US mailing address.
To enter Giveaway: Please complete the Rafflecopter form and

Leave a comment with your thoughts on the books spotlighted here, tell us which one(s) grabbed your attention & why?
BONUS GIVEAWAY: 

Manuscript Critique

 (Maximum 50k words; worth $500 USD)
Is your dream to write a romance of your own? Do you want to take your writing to the next level in 2021?
Award-winning Harlequin author and writing coach Jennifer Hayward, whose books have been published in 31 countries and 25 languages, is offering a manuscript critique so you can put your best foot forward in your next submission. (Maximum 50k words; worth $500 USD.
jenniferhaywardcoaching.com
To Enter: 
Leave a comment below (Reference Manuscript Critique)  
Entrants must have a partial or full manuscript ready to submit by 01/31/2021.
Enter Daily to increase your chance of winning.
One winner will be chosen by author Jennifer Hayward from entries submitted 
between Dec 13 to Dec 31 2020.


Be sure to stop by everyday from Dec 13 to Dec 31 2020 for a chance to win: Box-O-books, Gift Cards, Audio books, Signed book bundles, A Manuscript Critique, Author Swag & more!