Love in Lockdown by Chloe James: Whilst a little too soon, too real and too now, Love in Lockdown is a truly optimistic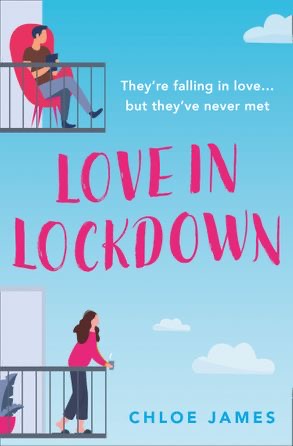 romantic take on what can happen if circumstance forces us to connect with our community and demand we re-evaluate what is really important to us. What sits as a sadly ironic subtheme, is that we likely wouldn't do this, and this likely wouldn't happen if it wasn't for COVID-19 and our worlds pandemic.
In many ways, this sweet book asks us to question who we really are and how it is in fact, these crazy times have brought the best out in many. Sophia, ex-lawyer turned teacher is still coming to terms with her recent epilepsy diagnosis and how her condition ultimately led to a values shift and indeed encouraged the break up between her and Ryan. Jake, her upstairs neighbour, starts lockdown doing it pretty tough, having kidney disease and not allowed outside given his high vulnerability status. During the second clap out to recognize and thank the NHS essential workers, Jake hears Sophia sobbing below and hollers out to check if she is okay. And from there on in, balcony chats become essential to their mutual lockdown lives, and before they know it, both begin to crave their nightly routine relying on each other to get through each day.
This is an incredibly squeaky clean read, and strangely, the biggest thing working against this novel is the lack of very normal emotional outbursts. Sure there are some sullen moments; moments when loneliness is bookended by the day to day boredom and underpinned by the myriad of emotions that occur when there is literally no foreseeable end for our central characters, but it lacked a rawness that is very warranted, particularly as Europe, the UK and the US potentially head into another lockdown. It was interestingly human though, and this was definitely one of the features that stood firmly – people need people and priorities certainly shift when the most important thing is remaining connected at all costs – saying hi to your neighbours, reaching out to friends and loved ones online, developing philanthropist tendencies and looking out for one another.
Given the lockdown context, the bulk of the book is dialogue driven, and at times it was a little too trite and perfect that it didn't seem to gel with our COVID-19 reality. Having said that, Sophia's humility and her care for her fellow human was the stand-out; her deep desire to look after others and give back to her community was a joyous thing to experience. Similarly, Jack's introspection and his daily struggles as he comes to terms with his medical condition were a definite highlight, despite the fact that for someone with kidney disease, he sure did drink a lot.
Overall, the whole experience was a tad surreal in a very existential sense. And whilst the romance develops very naturally (excluding the obvious fact that Sophia and Jack have never actually met one another) it's pacing and contextual familiarity were a little perplexing. Given we still haven't found the light globally despite the false promise of the first wave, perhaps this may be the inspiration people need to connect with their surroundings and be kind to each other.

Book Info: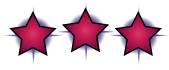 Publication: 23rd November 2020 | Avon UK |
Sophia is afraid lockdown will put her life on pause – just as she was she was going to put herself out there and meet someone. When the first clap for the keyworkers rings out around her courtyard, she's moved to tears for all kinds of reasons.
Jack is used to living life to the fullest, and is going stir-crazy after just days isolating. Until that night he hears a woman crying from the balcony beneath his. He strikes up a conversation with the stranger and puts a smile back on her face.
Soon their balcony meetings are the highlight of Jack and Sophia's days. But even as they grow closer together, they're always kept apart.