ionRomance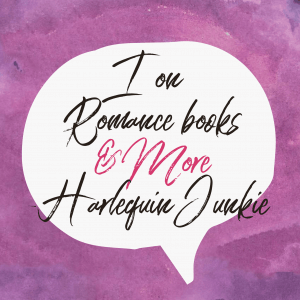 Small Town Romances: Are you a fan?
There are so many great small town romances out in the world and they are a story I've absolutely come to love. They are enchanting for the warm and inviting atmosphere such a place has to offer together with the vibrant, friendly townspeople these types of stories tend to encompass, especially if there's a matchmaker or two in the midst.

With small town romances, there are quite a few proven category tropes that work including friends-to-lovers, enemies-to-lovers, bait-and-switch, revenge, mistaken identity, brother's best friend, fake relationship, surprise pregnancy, marriage of convenience, second chances and opposites attract. Yet, what I love most is when an author combines tropes such as the brother's best friend and surprise pregnancy tropes. Talk about forbidden and salacious, if said friend has been warned to stay away from his best friend's sister.

Now, I'm going to list below some of my go-to authors for small town romances:

Melissa West – Ms. West writes brilliant swoony Southern romances set in Kentucky. Her book, Racing Hearts, the first of her Hamilton Stables trilogy, introduced me to her wonderful writing and it's a story encompassing second chances, a heroine that suffered a race fall and is determined to get back to her career as a jockey and a horse trainer hero who is willing to help her achieve her goal. In fact, Racing Hearts was at the top of my 2015 best reads list.

Erin Nicholas – Ms. Nicholas has a few small town romance series, but her Billionaires in Blue Jeans series is one of her best. It's a series about the Carmichael triplets who have to move to Bliss, Kansas, run a pie shop and conquer the stipulations set for each of them in their late father's will to inherit.

Catherine Bybee – I have been a fan of Ms. Bybee's from her very first book and she's an incredible writer. Her Most Likely series is set in the small town of River Bend and is a very entertaining series encompassing three best friends that each had their Most Likely To thing in the school yearbook, only to discover over the years how wrong everyone was about them or strived to prove people wrong.

Marina Adair – Ms. Adair is an amazing writer who has even had a couple of books from her St Helena Vineyard series made into movies with the Hallmark Channel. However, it's her Sequoia Lake series that has captivated me the most because they encompass Search and Rescue heroes; and heroines that have survived loss and are ready to live life and find love.

Victoria James – Ms. James is another author who writes a lot of delightful small town romances with great characters. Her series set in Shadow Creek, Montana is a series I can't get enough of, because the stories are packed full of emotion and characters with interesting back stories that you know are going to get their happy ever after no matter what obstacles the couple face to be together.

Kelly Moran – Ms. Moran's Redwood Ridge series packs an emotional punch, but is one of the best small town romance series I read in 2017. It's set in Oregon and encompasses the O'Grady brothers who are the town veterinarians. They're also brothers that have been through so much and are so deserving of the love they find at the end of each of their stories.

Nikki Duncan, Mackenzie McKade and Cathryn Fox — these three wonderful authors do a small town series together where three elderly gentlemen bet on their matchmaking skills to see who can get their couple together first. The small town it's set in is called Whispering Cove and it's a fun, light-hearted series that's left me smiling long after I finished each book.

Tara Sheets – Ms. Sheets has just released her debut novel Don't Call Me Cupcake and it is such a wonderfully sweet, fun and compelling read. The heroine is a cupcake baking witch who spells her cupcakes to help people and the hero her rival because he could put her out of business with the place he's planning to open. Sounds interesting, doesn't it? Certainly, it's a book that has me looking forward to more from this author.


Do you enjoy small town romances? What is it about small town romances that you enjoy? Who are some of your favorite authors that write small town romances? Do you like when an author combines tropes in these types of books?
Bec
Connect Online:
Blog: https://bookmagic-underaspellwitheverypage.blogspot.com.au/
Facebook: https://www.facebook.com/BookMagicBlog/
Twitter: https://twitter.com/BookMagicReview
Instagram: https://www.instagram.com/bec_bookmagicreviews/