Married by Monday by Catherine Bybee is an amazingly well-written romance novel with mystery and suspense to boot. A definite page-turner!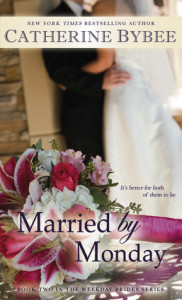 Catherine has written two wonderful characters in Eliza and Carter; Eliza is such a resilient young woman and Carter is someone you will fall in love with, handsome, loyal, caring and devoted; a perfect alpha hero.
I loved the way Carter and Eliza's relation developed through the book; they were an amazing couple who stood by and supported each other. There was such depth of emotion conveyed through this book; the scene at the end when Carter comes undone was a truly heartfelt moment for me.
Married by Monday is so much more than just a 'Marriage of convenience' story, It's funny, it's emotional, it's passionate; there's high drama, a element of mystery, suspense and a heartwarming romance to tie everything together perfectly.
I can't wait to read the next book in this series.
Rating: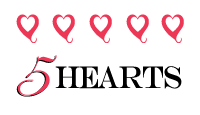 Publisher: Catherine Bybee (May 23, 2012)
Carter Billings:
Sandy blond hair and Hollywood good looks, Carter Billings could have any woman he wants. However, when he makes his bid for the Governor's seat in the state of California, he needs to settle down and become a family man. Eliza, the woman he secretly adores, embodies the perfect amount of spice and passion to suit his marital needs, but she's not interested in becoming Mrs. Billings. She can't even stand to be in the same room with him.
Eliza Havens:
It's much easier to drive Carter away than to give into desire. Matching couples is how she earns a living, but getting married isn't an option. The secrets she carries are too dangerous to entangle anyone else. When her hidden identity and past threaten her future, she's left with little choice. Carter is quick to offer solutions to both their problems, but saying yes could mean endangering the man she's growing to love.