A Rancher of Her Own by Barbara White Daille throws together two people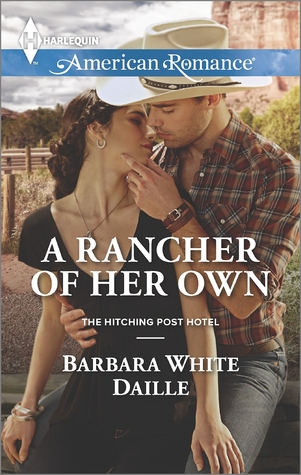 who are in different stages of their life and forces them to spend time together until they fall in love.
Pete is a divorced rancher with two young children. His ex-wife left him for fame and fortune and only visits when it suits her, which isn't often. When Jane comes back into town for a family wedding, he tries to keep his distance because she reminds him of his ex-wife. Only that doesn't work out so well because his boss orders him to shadow Jane and become her assistant.
Pete's not the only one who wants to keep their distance. Jane isn't too fond of Pete either.
"Still, there was something about him that pushed all her buttons. That had made her jump to a knee-jerk reaction every time he'd opened his mouth."
Pete's attitude turns Jane off in a big way. He has to be in control at all times and reminds her too much of her father, who is an Army general.
Throw in a matchmaking grandpa who wants to see his granddaughters married, even if that means pushing them toward the nearest single guy, and you got yourself an interesting story.
Overall, this is a three-star read for me, mainly because I didn't connect with the characters and I didn't feel as though the characters connected with each other. I didn't feel the love between Pete and Jane. To be honest, I didn't really feel any lust between them either. I felt like the author wanted them to be in love, but I just didn't see it. It felt forced and unnatural, but that's only my opinion and I hope readers will form their own opinion after reading A Rancher of Her Own for themselves.
I did enjoy the writing style from this author and I appreciated the details involved in the story.
Book Info: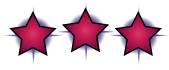 Publication: July 7th, 2015 | Harlequin American | The Hitching Post Hotel #2
A REASON TO STAY
Ranch manager Pete Brannigan has no interest in playing tour guide to a city slicker like Jane Garland. But spending a few days with the headstrong photographer is a small price to pay for everything her grandfather has given the single dad. Though Pete's drawn to Jane's sharp wit and striking beauty, he won't hurt his young children by falling for another woman who puts her career before family.
Jane's seen the world through her camera…and used it to shield her emotions. With Pete, she can finally let her guard down. If only he could do the same. Despite their powerful bond, Pete still can't trust Jane with his kids or his heart. But if he keeps pushing her away, he may ruin any chance their relationship has to develop.