In A Tail for Two by Mara Wells, Lance Donovan is dog sitting for his brother when he takes the dog to Fur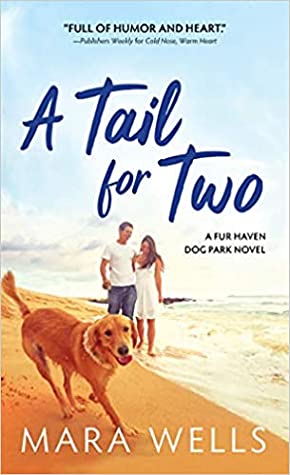 Haven, the dog park created by his brother and his brother's significant other. There he runs into a dog that looks suspiciously like his former dog Beckham, who his ex-wife got custody of. He's surprised to find out it is Beckham and his ex, Carrie Burns, is at the park with something other than a dog in tow; she has an almost three-year-old son named Oliver.
Carrie certainly hadn't expected to run into Lance at the dog park. One look into the boy's matching blue eyes and Lance knows the truth—Oliver is his son. Now she has to explain to Lance why she hadn't told him he had a son. He insists he wants to be part of Oliver's life, despite never having to want kids before. Events lead them to working together, where both realize they had grown up and learned to communicate better since their divorce. It doesn't take long for Lance to realize he wants Carrie back, but she's not so convinced so she continues her dating streak. Will Carrie realize that a second chance is what she really wants before she pushes Lance away for good?
This is the second book in the series and I really think it needs to be read in order. For the record, I had not read the first book. There's mention of Lance and his brother not being close but having reunited, and it felt like that was covered in the first book. I was left wondering how they came together and became business partners with their other brother. I felt like I was missing background information, not so much on Lance and Carrie, but with Lance's family and everything going on with their father, who is in jail.
This is labeled as a romantic comedy series but, with a few exceptions with Oliver and some scenes with the dogs, I didn't find there was much humor in the book. That wasn't my main issue with it though; that would be Carrie herself. First, she admits she should have reached out to Lance to let him know he had a son, but she never did even though her mother had even told her to. I got the feeling if they hadn't run into each other at the dog park, she probably never would have told him. She also drags out telling Oliver the truth. Then she admits she has feelings for Lance, but she's scared. So what does she do? Go on an endless streak of dates with guys she met online. She actually goes out with an architect that's working with Lance and his brothers on a project, without caring how that could make things awkward between the two men and possibly affect their working relationship. Out of the two characters, I honestly felt like Lance was the only one who really matured and changed for the better.
I loved the scenes between Lance and Oliver. For someone who didn't want kids, he instantly took to his son and their interactions were adorable.
"Lance is enough." Carrie's voice sounded as mommish as he'd ever heard.
"Or Dad," he found himself saying, maybe to spite her. Maybe because it's a word he'd like to hear coming out of his son's mouth.
"Silly Lance-Daddy." Oliver patted his cheeks. "You already have a name."
"Guess that settles it then, Oliver-Son."
While I didn't care for Carrie, there were enough other things going on in the story that kept me reading. I'm interested in learning more about Knox, one of Lance's brothers who was wounded in the military. There are hints as to who his love interest is going to be, and it looks like it's going to be another second chance romance. I'm also curious to see if all three brothers finally cave and start communicating with their father.
This book would be for readers who enjoy second chance romances and dogs, since they're featured quite a bit in this one.
Book Info: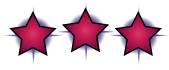 Publication: September 29, 2020 | Sourcebooks Casablanca | Fur Haven Dog Park #2
Lance Donovan agreed to dog sit only to help out his younger brother. Little does he know that an encounter with his ex-wife at the local dog park is going to turn his life upside down…
Carrie Burns has a successful business, a young son, and an energetic pup. She doesn't have time for much more in her busy schedule, but her friends say she needs to get back into the dating scene or she'll never find a new Mr. Right. Between her demanding job and 3-year-old Oliver, dating is starting to be another chore.
Carrie especially doesn't have time for her ex-husband, Lance Donovan. But when Lance meets Oliver, he's determined to connect with the son he didn't know he had, and the love he thought he'd lost