A Woman in a Sheikh's world  is a beautifully crafted second chance romance by the eternally talented Sarah Morgan.
Avery and Crown Prince Malik's had a year long public affair that ended badly; to make matters worse soon after their relationship break-up Crown Prince Malik's announces his engagement. Avery is totally shattered and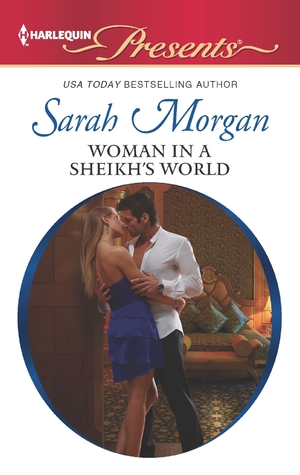 humiliated so when Malik commissions her Event planning company to plan the party for the wedding reception her pride gets in the way and she accepts the challenge.
But things start to unravel when Malik barges into Avery's office demanding to know if Avery knows anything about his bride's sudden disappearance or where abouts… Avery and Mal embark on a race through the desert to find Khalila before anyone can find out she is missing…well not only do they find the missing bride but they also make interesting discoveries about their feelings for each other and their relationship.
Avery is a kick ass heroine, independent and cynical to no end, she entertained me and frustrated me in equal measure. She puts on a tough exterior and uses that as a shield to hide her life long insecurities and vulnerabilities. But as the story unfolds we learn why Avery is the way she is and can't help but feel sorry for her.
Mal is a fierce ruler but a gentle giant where Avery is concerned. I absolutely adored Mal, for his patience and his perseverance for never giving up on his love for Avery, for loving her for who she is insecurities et all.
A Woman in a Sheikh's world is a captivating and passionate desert romance that will keep you entertained to the very end.
Rating: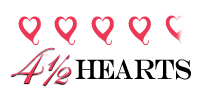 Book Info:
Print Length: 192 pages
Publisher: Harlequin Presents (December 1, 2012)
Series: The Private Lives of Public Playboys
With a client list hotter than the Zubran desert, wedding planner Avery Scott shouldn't be surprised that her latest client is Crown Prince Malik of Zubran—the man who once lit her body on fire…before steamrollering over her heart.
Determined to ignore Malik's lethal charm, Avery makes a very personal not-to-do list:
1. Not being Malik's intended, our relationship must remain 100 percent professional.
2. His arranged bride might have run away, but I mustn't distract him—for the kings of Zubran, duty always comes first.
3. However luxurious the Bedouin tent—and smoldering the tension—pride dictates the touch I crave stays strictly forbidden.