Suddenly You by Sarah Mayberry: I LOVED this book, Suddenly You deals with complex relationships and yet it is beautiful in it's simplicity!
Pippa is left holding the baby literally and figuratively when the father her ex boyfriend Steve walked away without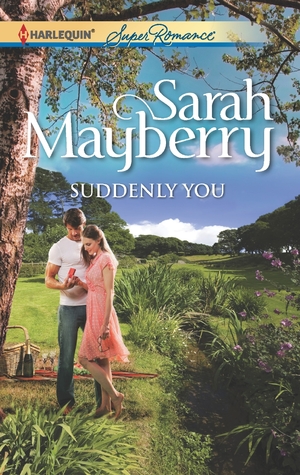 a single thought or remorse for the well being of her or their little daughter. Steve refuses to pay child support and Pippa is struggling financially to keep a roof over their heads.
When Pippa's car breaks down and she is stranded in the middle of the road, help comes in the form of her Ex's best friend Harry Porter, Pippa can't get away fast enough. She doesn't want Harry's help or to be beholden to him for anything but unfortunately her current circumstances and a series of bad luck leaves her no choice in the matter.
Once Harry decides to help Pippa he constantly struggles to balance his loyalties between Pippa and the brotherhood "code". Once he realizes Steve is short changing Pippa he isn't afraid to confront his friend even at the risk of their friendship.
I really liked Harry; he is a down to earth blue collared mechanic, who can't be bothered with conquering the world, he is content with his lot in life. Harry shows great character growth as this story progresses, this book is largely told from Harry's POV.
I loved the way this story unfolded it was full of internal and external conflicts and emotional ups and downs.
I loved the way this story unfolded it was full of internal and external conflicts and emotional ups and downs.
Sarah Mayberry I absolutely adore your books….. You constantly amaze me!!!Every time I think I have found a favorite you just have to go and write one better don't you 😉
Suddenly You is a must read, I loved every little bit of this book. It was funny, it was emotional, it was sexy, it was realistically down to earth. I highly recommend this book, a MUST Read!
<br
Rating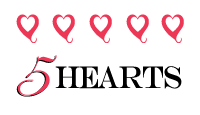 Book Info
Print Length: 288 pages
Publisher: Harlequin Superromance (November 1, 2012)
The definition of a happy man?
The guy who knows exactly what he wants and has it. That's Harry Porter. He's got the perfect job, the best buddies and no commitments beyond the next good time. It's the ideal life.
Then he stops to help Pippa White when she's stranded by the side of the road. He's known—and liked—her for a while, but as the ex of a friend, she's entirely off-limits. And as fun as the banter with her is, Harry knows single moms are out of his league.
So why all the excuses to see Pippa again…and again? And why can't he stop thinking about her? But most puzzling of all is how Harry suddenly wants to swap a night with the boys for one with only Pippa!