All He Ever Dreamed by Shannon Stacey is a very beautiful romance story from start to finish.
Josh Kowalski has been the one taking care of the Northern Star Lodge. He has always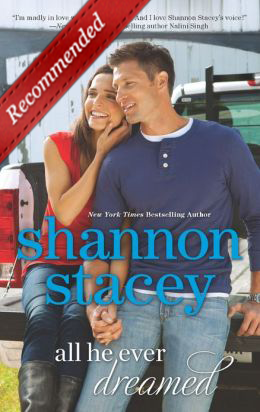 felt like he was left behind without any choices, while his brothers went and made a life for themselves. Now after the accident where he broke his leg, he has his brother's support, but not so much their help.
Katie is the daughter of the Kowalski's longtime housekeeper Rosie.  While they all have always seen Rosie as a second mother, Katie has always been like a sister to everyone, except for Josh her best friend. But secretly Katie has been waiting for Josh to see her as a woman and as his true love.
Now with everyone thinking about putting the lodge on the market so Josh can leave, Katie has only a limited time to show Josh what he would be missing out on. But Josh will have to decide what's more important, the dream he's had his entire life of being free of the responsibility or the dream he never knew he had, of making a family with Katie.
Sometimes what you think you want is not really what you need, what you truly need is what you never knew you wanted.  This is a lesson that Josh will learn the hard way for his dream may just take him away from what he truly wants.
Rating:
Book Info: Publisher: Carina Press (January 21, 2013)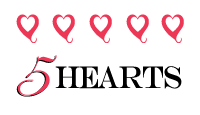 Josh Kowalski is tired of holding down the fort—better known as the Northern Star Lodge—while his siblings are off living their dreams. Now that his oldest brother has returned to Whitford, Maine for good, Josh is free to chase some dreams of his own.
As the daughter of the lodge's longtime housekeeper, Katie Davis grew up alongside the Kowalski kids. Though she's always been "one of the guys", her feelings for Josh are anything but sisterly. And after a hot late-night encounter in the kitchen, it's clear Josh finally sees her as the woman she is.
Katie's been waiting years for Josh to notice her, but now that he has, she's afraid it's too late. Giving her heart to a man who can't wait to leave town is one sure way to have it broken. But Josh keeps coming up with excuses not to leave—could it be that everything he's ever wanted is closer than he could have imagined?