All The Way by Jennifer Probst is a smoking hot romance with down to earth characters that draw you into their sexy and addictive love story! This book will leave you breathless!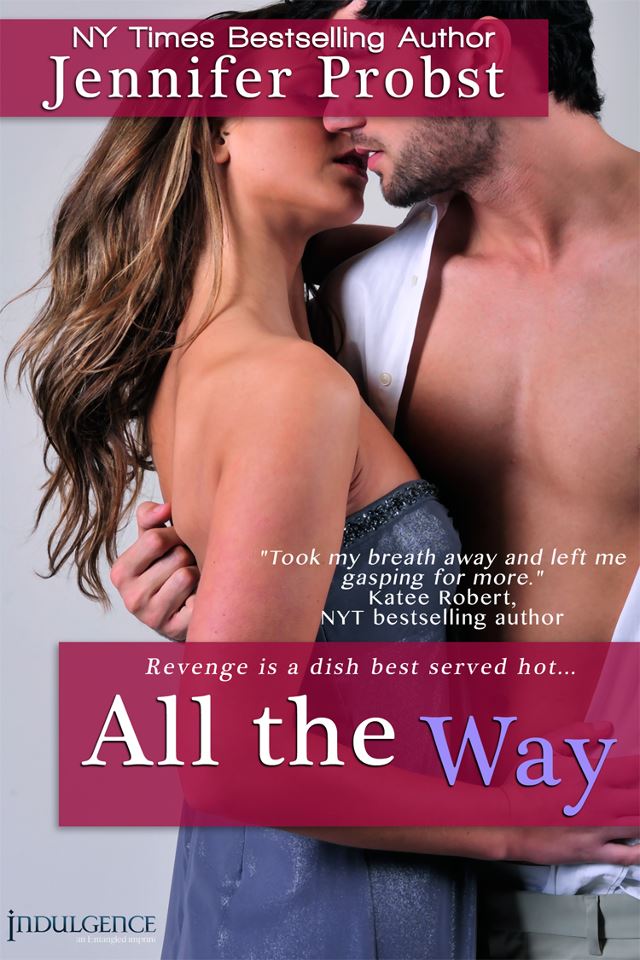 Gavin Luciano hasn't set eyes on his ex-girlfriend Miranda Storme in the last three years. When she walks into his family owned restaurant, Mia Casa, with another man it is like a punch to his gut. It seems that Gavin has never really gotten over their past relationship. When Miranda gets up to use the restroom, Gavin follows her and waits for her. It is quite clear that there is still a deep connection between the two.
" God, you look good, Red." She froze then slowly turned around and came face to face with her past. "Thanks you haven't changed a bit." He gave a soft laugh and moved forward, waves of masculine energy emanated from his body, pulling her in. His gaze traveled over her face, her hair and downward. " Coming from you I'm a bit leery." Miranda struggled to remain cool and distant. "I'm sure my opinion won't keep you up at night." A lazy grin curved his lips." It's not your opinion that I'm worried about. There were other things about you that kept me up at night."
Gavin knows that he screwed up their relationship in the past, but he has done some growing up and he will do anything to win Miranda back. Will Gavin be able to convince Miranda that he has changed and that he is the man for her?
Miranda works as a food critic, she writes reviews on area restaurants. She is shocked when she goes to Mia Casa to do a review to find Gavin is the owner of the restaurant. When he corners her near the restroom it is hard to fight the attraction that she still feels for him, but she is not about to let him hurt her again. Miranda decides that a little revenge is in order, and she writes a bad review on Mia Casa. Still, she can't help but daydream about the passion that she and Gavin used to share.
" Talk to me, baby." His mouth nibbled on her ear, did delicious things to her neck and with one quick movement, strong hands ripped open her blouse. She gasped, knowing this was the beginning of the game that would end in a rocket of pleasure. Knew the rough play ended in the most explosive orgasm she'd ever experienced.
Will Miranda realize that her heart still belongs to Gavin and will she be willing to let her guard down to let love find it's way back into her life?
Jennifer Probst has written and outstanding, erotically tense book that I was unable to put down. It is easy to fall in love with Gavin, he is definitely a swoon worthy character. Miranda is the type of heroine that I would like to be, she is tough on the outside, but she is really a sweetheart on the inside. If you enjoy your romances with a lot of passion then I highly recommend All The Way for you!
Rating: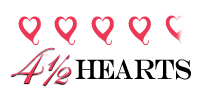 Book Info: Publisher: Entangled: Indulgence (March 4, 2013)
The food critic…
Miranda Storme never expected to see Gavin Luciano again. Three years ago, they had an intense affair—and then he bolted. Now he's back, and Miranda has the pleasure of a little payback: a scathing review of his restaurant. Revenge is a dish best served the first chance you get…
And the restaurateur…
With three months to make his family's struggling Italian restaurant successful, a bad review is Gavin's worst nightmare. But this isn't just about the meal. He's finally realized what he left behind and is determined to spend the next eight weeks proving himself to her in the kitchen…and in the bedroom! This is one dish she won't be able to refuse…