In Anything but Vanilla by Liz Fielding, Sorrell has a life/business plan – to make her and her sisters' business a huge success, to be a millionaire by the time she's 25, and to settle down with a stable man even if he isn't very exciting or doesn't light her torch! Her plans have to adjust dramatically when the woman (Ria) who helps her flavor her ice creams and supplies her with them, suddenly disappears the day before an important event for Sorrell – one that could make or break Scoop! In Ria's place is Alexander, a somewhat mysterious man who shows up to clean up the mess Ria has made of the business, sell or close it, and be on his way again. He does not expect to find a hot lady digging through the freezer!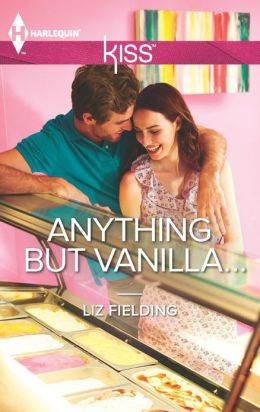 Sorrell has no idea what Alexander's relationship with Ria is, but she is immediately drawn to him. However, he is definitely not a candidate for her perfect man list…he can not be checked into any of her boxes! She is determined she will settle with someone reliable and stable…no one like Alexander who she knows does not settle and will be leaving again as soon as he gets the business taken care of. Most importantly though, she needs to push aside how he makes her feel and concentrate on convincing him to let her run the business for a month and possibly buy it from him.
As Sorrell spends more time around Alexander she feels more and more free, enjoying life as it comes, doing what is good for her and her business, not how anyone else tells her what to do. She starts to realize everything and everyone can't be put neatly into a box she can check off. She is now determined to enjoy the time she does have with Alexander before he leaves…and it takes them a while, but enjoy she does!
Will it be that easy for either of them to just let go and move on when Alex leaves? Can Sorrell keep her heart out of this? Both Alexander and Sorrell have issues from their childhood that are holding them back…will they deal with these? A relationship might not be possible between them since with Alex's job he is often far away in remote areas for long periods, but can they take what they have right now and be happy with just that?
I liked Sorrell, even if I thought she was way to rigid in her expectations and life plan (until Alex came along!). Her relationship with Graeme was a bit odd and I didn't like how she was always trying to please him and not herself! I did like reading a bit about her family as the book moved along and how they all fit together. I really liked Alex! Sorrell thinks he's colder than he is (at least at first!), but with her around he warms up fast! I like how he makes her think outside of her check boxes, and he is also honest with her from the start about what to expect or not expect from him. I also liked getting to Ria, who she was to Alex, and how much both Alex and Sorrell cared about her.
Anything But Vanilla is a 'sweet' romance, with pretty subtle heat between Alex and Sorrell. It did seem to take a long time to move past that first day of them meeting, and to get into the story, so I did have a bit of a feeling of things being dragged out. After that, the story was a fun, light read.
I'd recommend this romance if you like a love story that is not explicit but you still know what's happened, with a couple that you can relate to on some level.
Book Info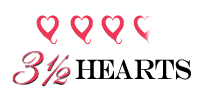 Publication Date: April 23, 2013 | Series: Harlequin Kiss (Book 15)
Even more tempting than ice cream!Sorrel Amery is determined to make her summer event the talk of the town, and she knows just the way into people's hearts—champagne sorbet! It's the perfect strategy… Until the ice cream parlor's owner runs off, leaving Sorrel's plans melting faster than a sundae in the summer sun.All Sorrel wants is to get back into her comfort zone, but when the gorgeous Alexander West arrives to help pick up the pieces her life gets shaken up more than ever before! Especially as this globe-trotting adventurer is determined that nothing in Sorrel's life should ever be boring old vanilla again…