Anywhere You Are by Elisabeth Barrett is about the third partner of the Briarwood golf course,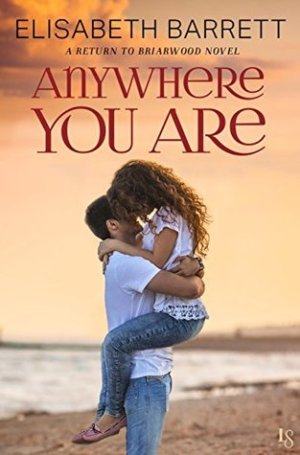 Marcus Colby, and Grace Davingham, the daughter of a rock star and a model. Tired of being in the spotlight, Grace retreats to a small town where most people are content to leave her alone. When they meet, Marcus has no idea who she is. When he finds out, he has to decide if he wants to be a part of the circus that was her life. And when Grace's conservation efforts lead to complications finishing Briarwood, the pair need to figure out if they can move past their differences.
For the most part I enjoyed the book, but I had mixed feelings about Grace and her family's reality show. She left to not be a part of it, to avoid the limelight, but then she changes her mind. On one hand I understand her reasoning but on the other, I thought there could have been other ways to accomplish what she wanted without having to compromise her stance. Her mother's attitude change was a bit surprising, too. One minute she's criticizing Grace's art career, then suddenly she's embracing it. It's explained why she changed her mind, but I had a hard time buying that it could happen so quickly.
I enjoyed Marcus for a good portion of the book, but felt he overreacted a bit to Grace's desire to go back to the reality show. When one of Grace's art pieces winds up at the center of the fight between the conservationists and Marcus and his partners, he quickly jumps to conclusions and refuses to listen to her. If he only gave her a chance to explain either one of these, it would have saved them both some pain.
This book is the third book in the series. While it does work as a standalone, I would recommend reading the other books first. Both couples from the first two books make appearances in this one, so reading the other books will give you a better understanding of the relationship between the three partners, as well as their significant others.
If you've read and enjoyed the other books in this series, you will probably enjoy Anywhere You Are as well. Having read both of the previous books, I had been looking forward to Marcus's story. While it was good, I was a little disappointed at times by both Marcus and Grace.
Book Info: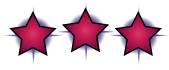 Publication: September 20, 2016 | Loveswept | Return to Briarwood #3
As the daughter of a music legend, Grace Davingham knows all too well what it's like to be burned by the media's glare. Now all she wants is to be left to do her painting and conservation work in peace, with no intention of returning to the spotlight. But after she sprains her ankle hiking and a handsome real-estate mogul comes to her rescue, Grace once again finds herself in the public eye.
Sexy, successful, and averse to any attachments, Marcus Colby thrives on rigid discipline in order to manage both his real-estate investment company and his personal life. Marc has no time for fun, and no patience for crazy. Which is why meeting Grace—and inheriting an enormous Great Dane who won't listen to a word he says—has turned Marc's carefully constructed world upside down.
Only when Grace and Marc square off over a local controversy do they realize how different they really are. But if opposites attract, their love is destined to bind them together—forever.