In Appalachian Prey by Debbie Herbert, Lilah Tedder had returned back to Lavender Mountain after the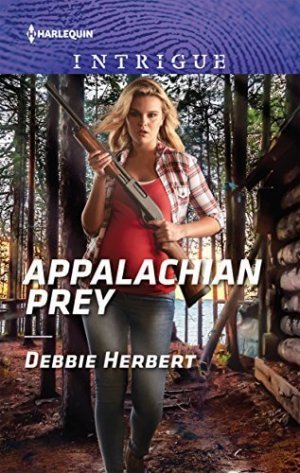 murder of her father. Her plan is to pack everything up, sell his house, and go back home, avoiding Deputy Harlan Sampson, the father of her unborn child. Harlan regrets the way he ended things with Lilah. When someone breaks into her house and it becomes clear someone is after her, Harlan is determined to get to the bottom of the mystery to keep Lilah safe.
This story grabbed my attention from the get-go and kept it throughout the book. There's plenty of suspense and mystery as the attacks on Lilah and her family escalate and she, along with Harlan, attempt to discover the culprits before it's too late.
I liked the chemistry between Harlan and Lilah, however, there were times I wasn't crazy about Harlan. His reasons for leaving Lilah were weak; instead of worrying about his reputation he should have went after who he wanted. Throughout most of the book he went back and forth between wondering if the baby was his or not, and he decides he's ok with it either way. But then when he finds out the truth he gets angry, which wasn't the reaction I was expecting, considering up until that point he basically decided it didn't matter who the father was. I also thought he should have ignored everyone's opinions about Lilah's family and should have stood up for her a lot sooner.
Lilah's family, who engage in mostly illegal activities, are quite the bunch. You can't help but feel bad for the situation she's in. While she's trying to stay away from their illegal activities and make something of herself by going to school to become a teacher, her family keeps trying to drag her back down. I admired her strength to stay on the right path.
If you enjoy romantic suspense, you should give this one a read. It's never truly clear who is the culprit or what their motives are, which will keep readers guessing until it's revealed.

Book Info:

Publication: February 1, 2018 | Harlequin Intrigue |
After her father's murder, pregnant Lilah Tedder dreads facing deputy Harlan Sampson, her child's secret father, who left her heartbroken. Though she still wants him, Lilah knows his professional ambition won't let him associate with a moonshiner's daughter. But when a killer targets Lilah, Harlan becomes more than her protector. Now they must uncover old family secrets or pay the ultimate price.