Back in His Ex's Bed by Joss Wood is a sexy second chance/reunion romance in the author's Murphy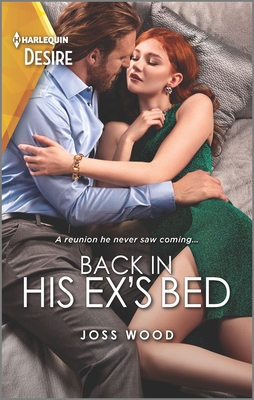 International series.
Finn Murphy and Beah's Jenkinsen's whirlwind marriage ended as quickly as it began when it became clear that the two of them were not ready for a long term commitment. But Beah kept working for Murphy International as an art dealer, cementing and building her reputation so that now, nine years later, she has enough of a client base that she could start her own business. Beah and Finn have seen each other periodically over the years, but mostly kept their distance, working on different continents. But the attraction between them still smolders.
When a current acquisition quest brings them together again, they can't help succumbing to that attraction in a scorching night together. It's supposed to be just one night, but then Finn gets a request that he can't handle alone – to plan a wedding in the US for a friend whose fiancee has terminal pancreatic cancer. He knows nothing about wedding planning but he can't let his friend down and Beah, who has met the couple in question from when they were married, is unable to say no to helping Finn with the task. Spending time together brings back both good and not so good memories, but they are different people now than they were. Is this their second chance to get things right?
So I'll be honest, having a secondary character with stage 4 pancreatic cancer put a real damper on my enjoyment of this book. I read romance for the happy endings, and yes, Beah and Finn get theirs but knowing that a young, vibrant woman has a six month lease on life was a real bummer and if it weren't for the fact that I like the author's books and have read all the others in this series, I would probably have DNF-d this one at the start.
Beah and Finn had a lot of baggage going into their marriage the first time. Beah was abandoned by her father when her mother was diagnosed with cancer and she had to deal with both losses. Finn was used to the women in his life leaving him, so he'd emotionally closed himself off and wasn't good at sharing his feelings. It's no surprise their marriage ended quickly. But working together on some of the current client projects brings back the intensity of their feelings and for Finn, a chance to open up to Beah and really listen to her. The sex is plentiful and passionate but it's the emotional connection that they build that gives their relationship the push to move forward.
There is a secondary romance in this novel for Beah's friend Keely and her lawyer Dare. They've been characters in previous stories in this series but now their sexual tension comes to a head leading them into a steamy affair. Dare wants to make it more, but Keely is reluctant. I enjoyed the resolution of their story as Keely realizes that Dare is the one man who will stick by her if she'll let him.
Because this is the final story in the Murphy International series, we get cameos from Finn's brothers and while you don't have to read the previous stories in the series to enjoy this one (if the terminal cancer part doesn't bother you the way it did me) it helps to be familiar with the family. There is a nice epilogue that pulls everything together. While this isn't my favorite of the series, I did enjoy Beah and Finn's reunion and I'll continue to look for more of this author's books in the future.
Book Info: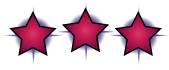 Publication: June 01, 2020 | Harlequin Desire | Murphy International # 3
A reunion he never saw coming…
When one impulsive moment leads to another…
Though it has been nine years since Finn Murphy's marriage combusted, his attraction to art dealer Beah Jenkinson has never dimmed. When work obligations throw them together in a London hotel, Finn hopes a casual affair will satisfy his yearnings. But as events lead them from Europe to Boston to plan their best friends' wedding, he quickly discovers he and his ex have a lot of unfinished business…