Bishop by Sawyer Bennett: A fast paced and super steamy start to a new series by the incredibly popular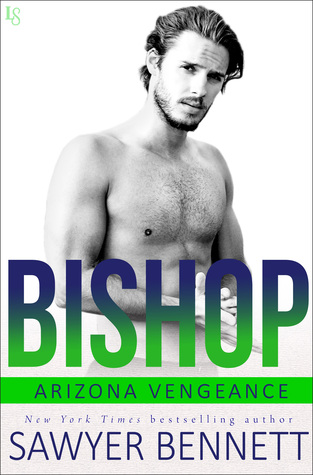 Sawyer Bennett!
Bishop has just joined a new hockey team, 'The Arizona Vengeance'. While out on the town, he meets Brooke at a bar and they hit it off immediately. Brooke explains she is also new in town, maybe needing a little company, and one thing leads to another very quickly. For Bishop, despite the incredible time he had with Brooke, she is just another one -night stand for him.
But, Bishop is stunned when he discovers that Brooke just happens to be the coach's daughter! To complicate matters further, the coach just caught them in a compromising position. To keep her father from coming down too hard on Bishop, which could affect the team, Brooke quickly explains that she and Bishop are engaged to be married!!!
Bishop goes along with Brooke's plan, knowing they will stage a 'fake breakup' in short order. But, Bishop finds the fake engagement is not all that much of a hardship. However, while he and Brook are having a great time together, others are not sharing in their happiness….
While this book is officially labeled as a 'Sports Romance', it uses the patented New Adult formula. When NA first landed in romance land, I tried hard to like it, really hard, but since nearly every single book in this sub-genre is written with dual first- person narratives and feature characters a great deal younger than myself, I quickly realized it just wasn't my cup of tea. The dual narratives caught on in other sub-genres and categories as well but remains a hallmark of romance novels centered around characters in their mid-twenties, and I have a really hard time relating to them.
I have friends, older than I am, who read New Adult or similar contemporary romances, almost exclusively, but I aged out of this genre practically at its conception. Not only that, I'm really just not all that much of a sports fan. Sounds like a recipe for disaster- but…
Having said that, I put on my critical thinking cap before starting this book, determined to be fair, to look at the positives, despite my dread and trepidation.
I realize that Sawyer Bennett is wildly popular. Even though I don't read books in this category, I've seen many of my online friends gushing over her novels. If you are like me and would like to see why her books are so well received or if you are a fan of sports related romance novels, this one might be a good place to start, since it is the first book in a new series.
For me, however, the fake engagement theme has already been done six ways from Sunday. The plot here is very thin, with little emotional connections. It's mainly a lot of sex, very steamy sex, probably bordering on mild erotica, with a petty, unrealistic jealousy from a third party tossed in to give the book just a little more depth.
While I can see why this book might appeal to fans of this author or for the targeted demographic, or audience, for me, personally, the sex scenes were too numerous, and the steam level was just a wee bit outside my comfort zone. I'm not a prude, but I have mostly stuck with 'plain vanilla' sensuality.
Still, this is a nice, very light romp. It's fun, without a lot of heavy drama or high angst. The author obviously caters to her fan base, giving them stories they want, written in a format they love. I think the story could have used a bit more imagination, but despite its lack of originality, Bennett's readers will most likely find it to be quite entertaining.
Book Info: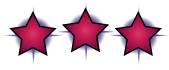 Publication: 08/14/2018 | Loveswept | Arizona Vengeance #1
Meet the Arizona Vengeance, hockey's hottest new team. They're burning up the ice—until a one-night-stand with the coach's daughter freezes one player in his skates.
Bishop Scott, co-captain. Not too shabby, huh? It's all part of my fresh start with the NHL's latest expansion team, and that means new teammates, a new coach, a new city, and a big new contract. Basically, I cannot f***ing wait to show my old squad what they're missing.
But first, I decide to check out the town before the grind begins. Turns out Arizona chicks are totally smokin', and I'm fortunate enough to meet one who's looking for the same thing I am: a night of anonymous, unforgettable, no-strings-attached sex.
Fast forward to the Vengeance arena. It's the last place I expect to see her again—let alone in her own office. Then bells go off and I finally realize who this girl is: Brooke Perron. My new coach's daughter. All of a sudden, we're picking up right where we left off, which means our hands are all over each other. That's when her dad—my boss—walks in. And before I can get a word out, Brooke's introducing me as her fiancé.
Sure, she just saved my ass. So why do I get the feeling Brooke's going to turn my world upside down? Maybe it's because this fake relationship feels way too real. . .