Blitzkrieg Love by Livia Olteano is an ominous, heart-wrenching read. The word blitzkrieg originated from German and means an intense campaign intended to bring about a swift victory. This book is an intense, dangerous love story with a well deserved happy ending. The title is perfect for this book.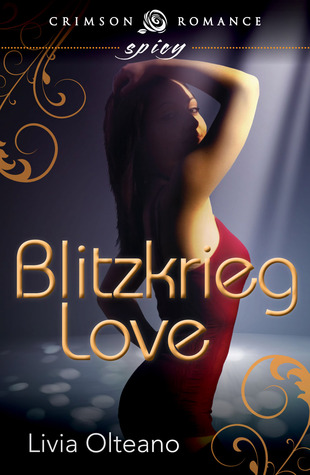 Twenty-two year-old Beatrice Stevens is barely holding herself together. Her father was a deranged man who beat up her mother regularly. Two years ago, Bea found both her parents dead, her father pasted against her mother. Her mother was stabbed by her father 34 times and then killed himself. Bea relives the scene constantly in her mind and to this day has an anxiety attack if she is hugged, hovered over, or receives any attention in a fatherly way. Bea is a beautiful, exotic dancer, and the only time she finds peace within herself is when she is dancing.
Bea's dancing is a work of art and she has regulars that come to the dance club every night just to see her move. She looses herself in her dancing, taking in the music, absorbing the cheering and breathing in the ambiance of her surroundings. The club she works in is a little seedy, however, she earns enough money to get by and get through the days. Bea has more demons than most people; in addition to her parental history, her ex-boyfriend comes around for a visit from time to time and becomes violent when he is intoxicated. Luckily Doug, her big, hunky friend and neighbor, is usually around to protect her. However, Bea is strong woman and manages to take care of herself.
Doug is a bouncer in a somewhat classy BDSM club and dance joint. He and one of the club owners, Justine, are tight. Doug brings Bea around and Justine hires her on the spot. Once Bea meets Anthony, an alpha male and Justine's business partner, sparks ignite. Unfortunately for Bea, Justine is also a busy body and informs Sam, her former employer, that she is no longer his employee. A few days later, Justine is badly beaten and Doug and Anthony believe that Sam hired someone to beat Justine in retaliation for his club loosing substantial business and revenue. They both fear Bea is next, so Anthony insists that Bea come live with him until the situation blows over. Anthony's attraction and willingness to share his apartment with Bea, after knowing her for only one day, scares and excites her. Anthony is surprised by his own actions, but his strong feelings for Bea are powerful and he wants her to live in a secure environment. Especially since Doug has moved in with Justine to nurse her back to health.
Bea and Anthony get to know each other and share some mind blowing sex; with Bea being in control and Anthony following her specific "no-touching" parameters. Little by little, Anthony is helping Bea face her demons. They each share their various horror stories and consequently, falling in love is on the horizon.
Bea's friend Tony comes by the club to watch her dance. Unbeknownst to Bea, Tony is the one who beat up Justine. He admits to Bea that he loves her and her leaving Sam's club was a mistake. At knife-point, Tony almost succeeds in killing Bea, but she manages to escape. This night turns out to be a turning point in Bea and Anthony's short relationship. Barriers are broken down and a future filled with security is a strong possibility.
If you are looking for an original, sexy and emotional read, this book is for you.
Book Info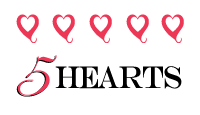 Publisher: Crimson Romance (June 24, 2013)
"Don't try to be my hero. Don't care about me. Don't let go."
Twenty-two-year-old Beatrice Stevens lives to dance. Two years ago she walked in on the picture of horror: after stabbing her mom 34 times, her father killed himself. She found his corpse still clutching at her mom's, determined not to let go of her even in death. Now Beatrice freaks out if she's hugged, loomed over, or receives attention from daddy-type guys. Unless she's dancing – the one thing that feeds her soul and saves her time after time.
Anthony Gowl wants Beatrice from the moment she bumps her adorable nose into his chest. That desire turns into a burning need after he sees her dance. But he's the overprotective type – he can't help it, it's part of him ever since his sister ODed seven years ago. His savior complex makes him the perfect opposite of what Beatrice needs.
But she can't seem to shake him. He's both scary and exciting, even when he kneels at her feet. And the closer he gets, the more that toxic waste in her soul threatens to explode.
Sensuality Level: Hot