Can't Hurry Love by Melinda Curtis finds widow Lola Williams discovering, a year after her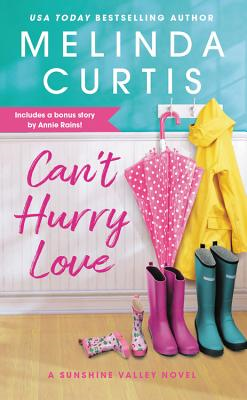 husband's death, that he had been having affairs. Upon discovering her grandmother's ring was missing, as well as finding items from each of the affairs, she sets off to discover just who in town her husband had been sleeping with. She drags sheriff Drew Taylor into her search, who is reluctant to help her out, believing she should just let it go.
Drew has his own issues going on, as the mother of his daughter, who took off shortly after her birth, is back in town and wants shared custody. He decides in order to look better the judge, he needs a wife. The Widows Club wants to hook up both Lola and Drew, only not with each other. The woman the Widows Club wants to hook him up with is a much better choice on paper; she's quiet, hard-working, and isn't going around town accusing everyone of sleeping with her deceased husband. Yet, he can't help but be drawn to Lola, who is outspoken and comes across as a little bit crazy.
This is no steam story, so if you're looking for something with a little heat, this isn't for you. Instead, it's a small-town romance with quirky characters. There's sadness but there's also humor. The women of the Widows Club were entertaining, and they had their own side story going on.
I enjoyed Lola and Drew, but I didn't really buy into their romance. For most of the book Drew was going after Wendy, hoping he could convince her to be his wife, despite his attraction to Lola. At times I found it frustrating, but the one thing I really liked about him was how much he loved his young daughter, Becky. He was willing to sacrifice his own happiness to do what he felt was best for her.
The book read more like chick lit than romance to me, especially since there wasn't a lot of romantic interaction between Lola and Drew throughout most of the book. It was a little slow-moving at times, but I enjoyed it overall and am looking forward to reading more about the residents of the town. If you're looking for a sweet, clean, small-town romance, I suggest giving this a try.

Book Info: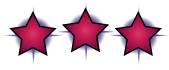 Publication: March 31, 2020 | Forever | Sunshine Valley #1
You can't rush romance but you can give it a nudge…
Head-over-heels in love, Lola Williams gave up everything to marry Randy, including a promising career in New York City. Now, after one year of marriage and one year of widowhood, Lola finds herself stranded in Sunshine, Colorado, reeling from the revelation that Randy had secrets she never could have imagined. She swears she's done with love forever but the matchmaking ladies of the Sunshine Valley Widows Club have different plans…
Sheriff Drew Taylor also knows what it feels like to be unlucky in love. So when Lola comes to him for help uncovering Randy's hidden life, Drew finds himself saying yes against his better judgment – especially with the Widows Club eyeing them both. Soon enough, Lola is upending Drew's peaceful, predictable world…and he kind of likes it! But will this big-city girl ever give her heart to a small-town guy again?