Captive in the Spotlight by Annie West is an intensely compelling romance.
For five grim years Lucy had imagined her first day of freedom. A sky the pure blue of Italian summer. The scent of citrus in the warm air and the sound of birds.

Instead she inhaled a familiar aroma. Bricks, concrete and cold steel should have no scent. Yet mixed with despair and commercial strength detergent, they created a perfume called 'Institution'. It had filled her nostrils for years.

Lucy repressed a shudder of fear, her stomach cramping.

What if there had been a mistake? What if the huge metal door before her remained firmly shut?

Panic welled at the thought of returning to her cell. To come so close then have freedom denied would finally destroy her.

The guard punched in the release code. Lucy moved close, her bag in one clammy hand, her heart in her mouth. Finally the door opened and she stepped through.

Exhaust fumes instead of citrus. Lowering grey skies instead of blue. The roar of cars rather than birdsong.

She didn't care. She was free!
The story begins with Lucy getting out of prison having just served a 5year sentence for manslaughter. No sooner is she out she has the paparazzi hot on her heels trying to get a piece of her. With nowhere to go and no one to turn to for support she is forced to take Domenico Volpe offer of a Safe haven.
Domenico and Lucy have a bit of history, they met and spent one perfect day together 5 years ago with the promise of more to come before circumstances got in their way and their respective worlds feel apart.
Domenico feels betrayed and believes that his family has suffered enough at the hands of Lucy and her scheming, he offers Lucy a deal – refuge from the press for her silence. But Lucy will not be bought for silence means acceptance; she may have been wrongly incarcerated for a crime she didn't commit but she will give no one the satisfaction of thinking she is guilty.
Hiding away from the media frenzy finds Lucy and Domenico in close quarters; and the spark of attraction between them is alive and burning but trust not so much. Domenico and Lucy have a tough road ahead of them. Lucy has learnt the hard way not to trust or rely on anyone and for Domenico will he let pride and duty get in the way of love and a relationship ?
Annie west has written a solid heroine in Lucy, fierce, strong and resilient the phrase beaten but never broken describes Lucy the best. The beginning of the book certainly captured my attention; very rarely in category romance do we come across a seemingly flawed heroine seeking justice and redemption. Captive in the Spotlight had it all intrigue, drama passion –all the making of a great read. I would definitely recommend this book.
Rating: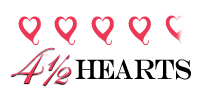 Book Info:
Publication Date: February 19, 2013 | Series: Harlequin Presents (Book 3127)
Out of the limelight…
Domenico Volpe has been a paparazzi target for years with his rugged Roman looks, glamorous lifestyle and, most recently, a family tragedy. Now that the woman at the center of it all is released from prison, he'll do whatever it takes to keep her quiet.And into the fire!Domenico ensures that Lucy Knight "accepts" his offer of refuge on his well-guarded offshore estate. While the media furor abates on the mainland, things are heating up on the island! Domenico is beginning to doubt Lucy's guilt as he uncovers the innocent, sensual woman behind the tough facade….