Charmed by the Wolf by Kristal Hollis: When Penelope Buchanan arrives at Walker's Run Resort to teach a children's art class for the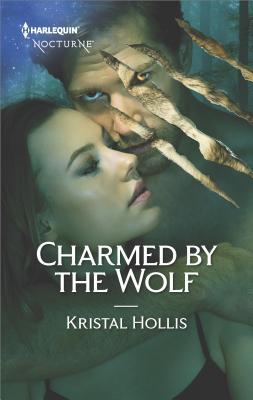 summer, the last thing she expects to do is meet someone who she's attracted to. Tristan Durrance is not only a local police office, but he's a sentinel for the pack. Between both his jobs and caring for his aunt, Tristan barely has time for himself. When he meets Nel, he devotes that time to her. Having seen everyone in his family be in miserable relationships, he knows Nel can't possibly be his true-mate; there can be no happily ever after for him. Still, he determined to make the most of their time together.
This book has become my favorite of the series. You can't help but feel for Tristan. His family doesn't seem to appreciate him, including his aunt who he takes care of. And when his trouble-making cousin returns to town, Tristan is tasked with keeping an eye out for him, even though he wants nothing to do with him since an injury Jaxen caused when they were younger left him partially blind in his left eye. He also doesn't believe he can have a happy relationship because there hasn't been a history of such in his family. He fears he's doomed to the same fate and is afraid to even hope that it's possible to end up happy.
Nel was a great character. Having suffered from her own issues of having a family that doesn't care, she can relate to Tristan's family issues. She immediately bonds with the human members of Walker's Run. She was also pretty fearless, not running away when she came face to face with a wolf in the woods. Instead, she tries to interact with it.
She held up her hands. "I just wanted to rub your ears."
The wolf gave her a funny look.
"Yeah, weird. Right?" Idiotic, actually. That animal was a wolf, not a Labrador."
While this book can be read as a standalone, characters from the previous books do make appearances in this one; it was nice to catch up with them. It was also nice to see that Sheriff Locke seems to be more accepting of the wolves than he was in the previous book. I didn't like his character at all in the last book, and while he's still a bit gruff in this one, he was much more likable.
If you enjoy paranormal romances featuring werewolves, you should definitely consider adding this one to your reading list.

Book Info:

Publication: September 5, 2017 | Harlequin Nocturne | The Wahyas of Walker's Run #3
The Wolfan's Redemption Wolf pack sentinel Tristan Durrance firmly believes happily and mated don't go together. Until Penelope Buchanan arrives at Walker's Run Resort. Nel's undeniably gorgeous and human. Tristan should steer clear of her. But she awakens an indescribable longing in him; one he can't resist. Nel's ready to explore new things, and Tristan is one of them. But despite the visceral attraction between them, Nel senses he's keeping some powerful secrets. Tristan will do anything to protect Nel. But he also knows the beast within him won't stay hidden forever.